Unistrut Midwest is the corporate entity that encompasses Unistrut branches in Cincinnati, OH, Columbus, OH, Detroit, MI, Indianapolis, IN, as well as Kentucky, Illinois, and Wisconsin.
Company culture is not just what we say, but what we do every day. It's the actions that define who we are as a company. At Unistrut Midwest, employees are not just team members; they are ambassadors of a shared vision and purpose.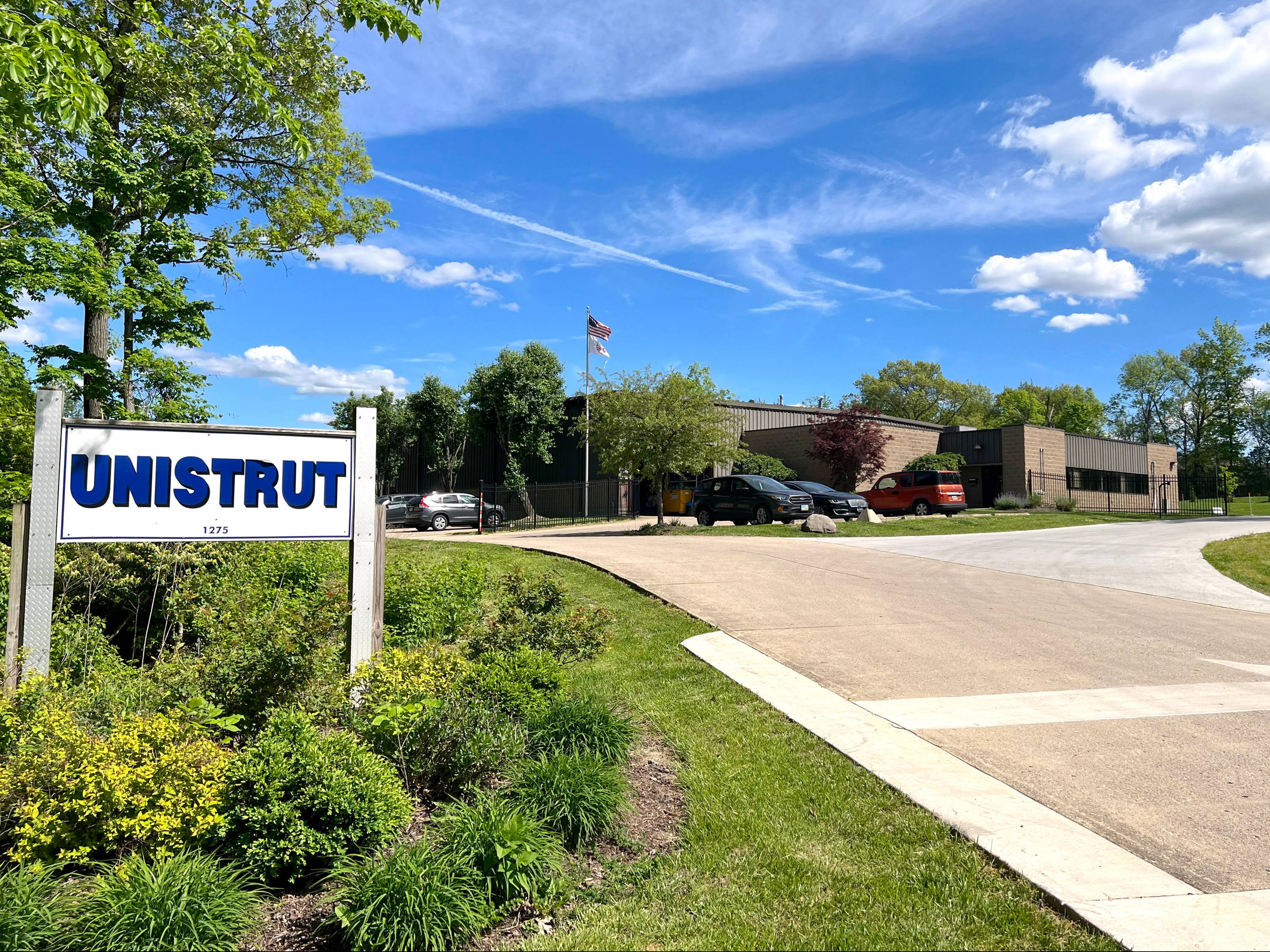 Our mission has not changed from 1975 to the present; "We strive to sell a quality product, with quality service."
We are still run as a family firm that had its origins in 1974. Jack Ellis started as a sales rep for Unistrut Cincinnati in 1974 and acquired the company in 1978. In 1983, his son Mark joined the firm in sales. In 1989, his son Dave joined, also in sales.
In 1996, Mark and Dave took over and began growing the company. Later in 2001, Mark and Dave took over distribution for Unistrut Indianapolis, and in 2002 Unistrut Toledo was acquired. In 2011, Unistrut Detroit was acquired as well. In 2016, Unistrut Midwest grew by expansion starting with its Columbus, OH, location. In 2020, Unistrut Midwest expanded its Cincinnati location with a new Fabrication Division and an additional warehouse location.
In our organization, we have 7 sales professionals with experience ranging from 5 to 30 years with the Unistrut products. Joe Blust (Dayton area) joined Unistrut in 1994. Scott Welch (Unistrut Indianapolis) joined in 2003. Michael Hoff (Unistrut Cincinnati) joined in 2007. Rory Moser (Cincinnati/Kentucky) joined in 2011. Brian Blust (Unistrut Detroit) joined in 2011. Jeff Ring (Unistrut Columbus) joined in 2016 and opened our Columbus location. Ben Sabatino (Illinois/Wisconsin) joined our sales team in 2021. Unistrut Midwest has sales specialists in medical support systems, traffic sign supports, computer access floors, Sikla Framo 80, ErectAStep, modular offices, wire mesh partitions, and lockers. We are leading distributors/installers for several well-known companies including Tate Access Floors (2007), Sikla (2011), ErectAStep (2012), and Food Grade Strut® (2016).
In 2022, Unistrut Midwest went through some organizational restructuring and welcomed Kevin Brooks as President/CEO and promoted Michael Hoff to Chief Revenue Officer. Dave Ellis remains with the organization as Chief Operating Officer. Mark Ellis has stepped down as president but remains with the organization in an advisory role.
Our organization has grown into a successful firm that began as a small local distributor in 1975. We have grown to become the largest independent Unistrut distributor in the country. We consistently hold the largest inventory of Unistrut construction products including several hundred thousand feet of channel, over ten thousand fittings, ten thousand feet of grating, fifty thousand feet of Telespar tubing, and much more!