Unistrut Midwest has been a part of many large data center projects throughout our history. Most data center ceiling grid systems will utilize repeatable components throughout the design. Some common repeatable components would be the main rails of the ceiling grid, filler rails, drops for hot aisle containment, or trapezes to support cable trays. Unistrut Midwest is uniquely positioned to offer contractors more than just materials on data center projects. We can analyze the design and determine which parts of a grid design could be pre-fabricated to reduce man-hours on site.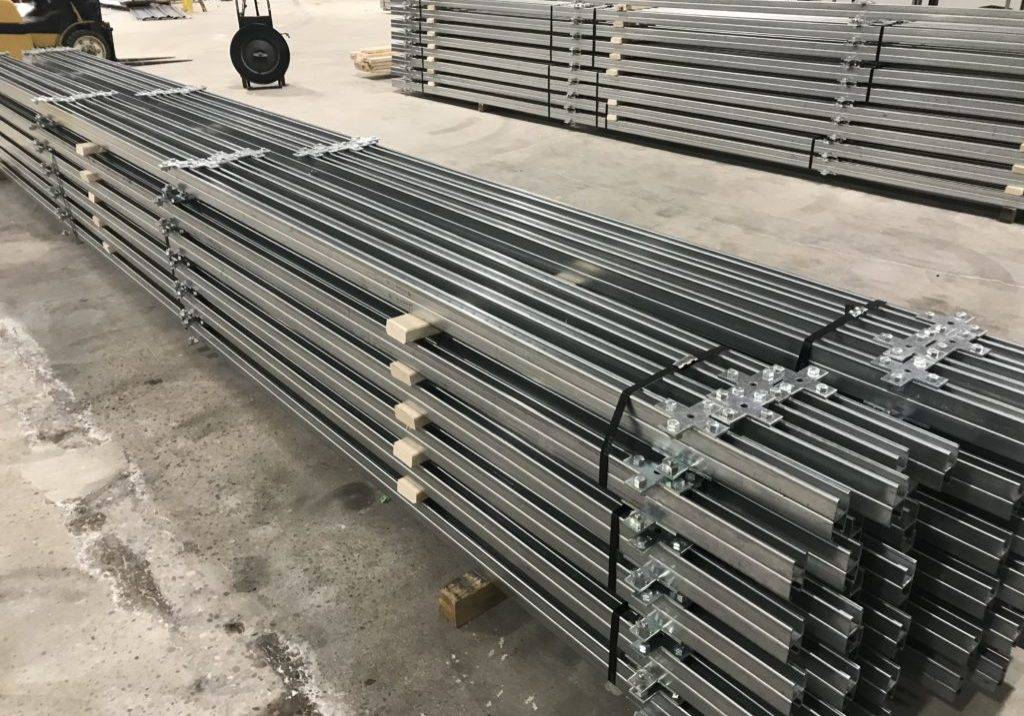 Unistrut Ceiling Grids have been a popular system in the design of data centers for many years. The Unistrut Ceiling Grid is an ideal product to create an interstitial secondary support structure for the electrical bus ducts, cable trays, fire suppression piping, or other standard MEP systems. Many hyper-scale data centers have standardized Unistrut Systems into their typical designs worldwide.


---
Other Pre-Fabrication Services in Data Centers
Pre-Cutting Unistrut to Size
Pre-Loading Unistrut Fittings with channel nuts and bolts
MEP Rack Assembly
Pre-Fabricated Pipe Supports
Rooftop Walkways
Air Handling Unit Access Platforms or Stairs
Unistrut Midwest can review your project to see if pre-fabrication makes sense to help lower costs on the project.