For years, architects and engineers have chosen our Unistrut and Tate structural ceiling grids for data center installation due to our flexible systems that can convert otherwise unusable space into a universal support system.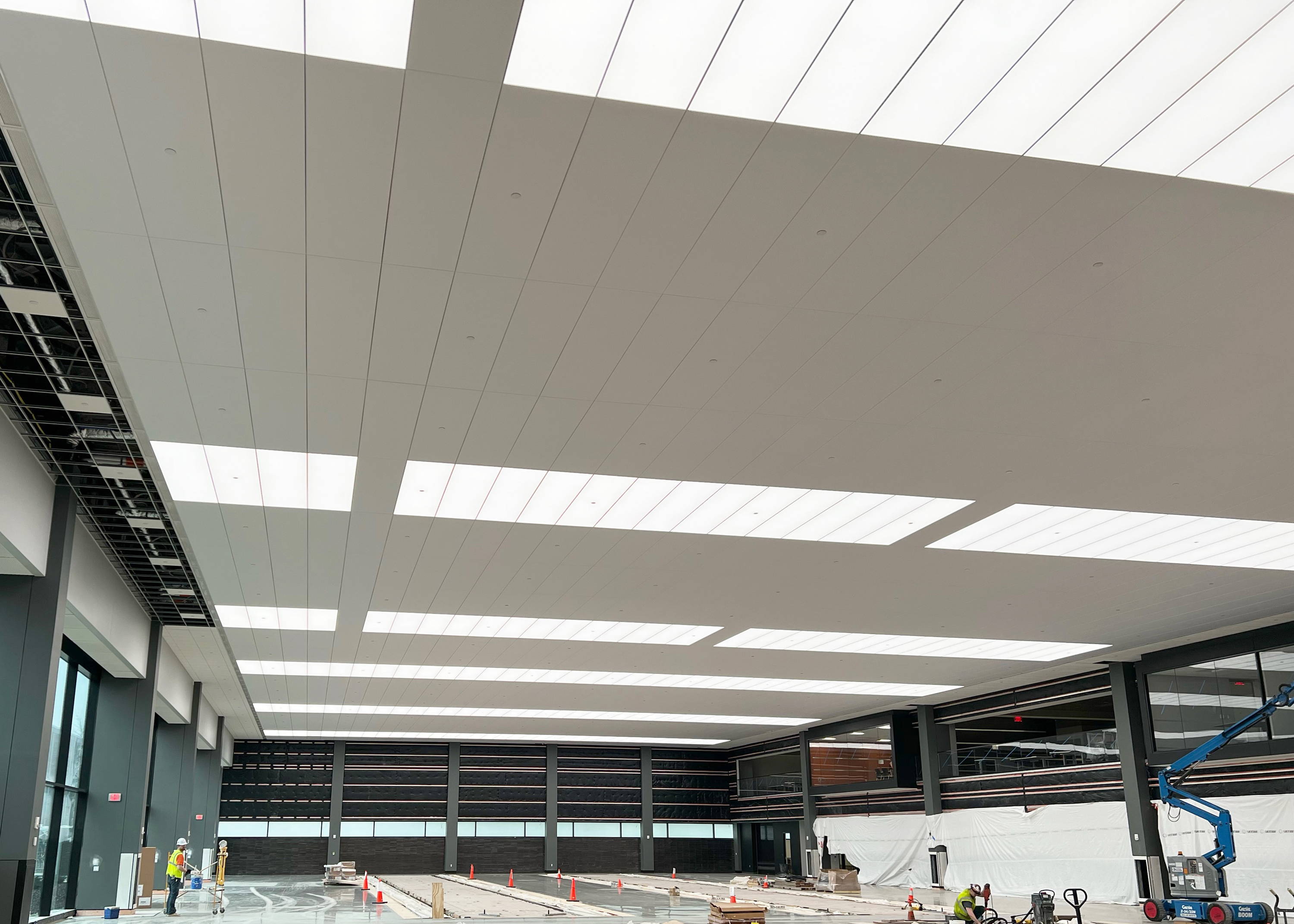 Unistrut Ceiling Grids have been a popular system in the design of data centers for many years. The Unistrut Ceiling Grid is an ideal product to create an interstitial secondary support structure for electrical bus ducts, cable trays, fire suppression piping, or other standard MEP systems. Many hyper-scale data centers have standardized Unistrut Systems into their typical designs worldwide.


Our Data Center Structural Ceiling Grid Offerings
Unistrut Ceiling Grid Main Rails
Save up to hundreds of man hours in the field by using pre-loaded Unistrut main rails for your data center ceiling grid. Unistrut Ceiling Grid main rails connect the ceiling grid to your building structure, typically using threaded rod or Unistrut drops and Unistrut channel to connect the grid in one direction. Unistrut will pre-fabricate these main rails with fittings to receive all thread drops, cross connections for the filler rails, or splices.
Electrical conduit and cable trays use standard Unistrut Trapeze all throughout data centers. Typically a trapeze would be two Rod Drops and a few layers of Unistrut Channel forming a U-shaped support for the conduit or cable tray. These supports will typically occur every six to ten feet along a row of servers and be identical within a row. Unistrut can pre-cut and assemble the Unistrut trapezes off-site to reduce waste and man hours by offering a finished product instead of raw materials.
Tate Aluminum Structural Grid Systems for Data Centers
We offer Tate Ceiling Grid Systems alongside our Unistrut systems. The Tate Ceiling Grid system allows customers to design and specify the support solution in advance, creating the ideal solution for large, heavy suspended items in your data center.
Tate Duo Structural Ceiling Grid
The Tate Duo Structural Ceiling system offers a flexible solution for not only your current set up, but any future configuration changes to your pre-designed ceiling solution. With spans up to eight feet and a two-layer continuously threaded slot on the underside, your ceiling grid can have fewer connection points, use multiple threaded rod diameters, and meet your data center's every need.
Tate Strut Structural Ceiling Grid
Support tiles, light fixtures, and return air grilles in a single ceiling system with Tate Strut's uniquely integrated welded flanges. Tate Strut Structural ceiling grids feature a continuous open channel slot that provides flexibility when suspending cable trays, bus bars, and other heavy accessories.
Data Center Structural Ceiling Grid Photo Gallery
View some of Unistrut Midwest's favorite Data Center Structural Ceiling Grid projects in the photo gallery below.
Contact us for information on any of the projects in the galleries!
Data Center ceiling grid installation featuring threaded rod drops and Unistrut P1001 channel and fittings
Hyper-Scale Data Centers have standardized Unistrut Systems into their typical designs worldwide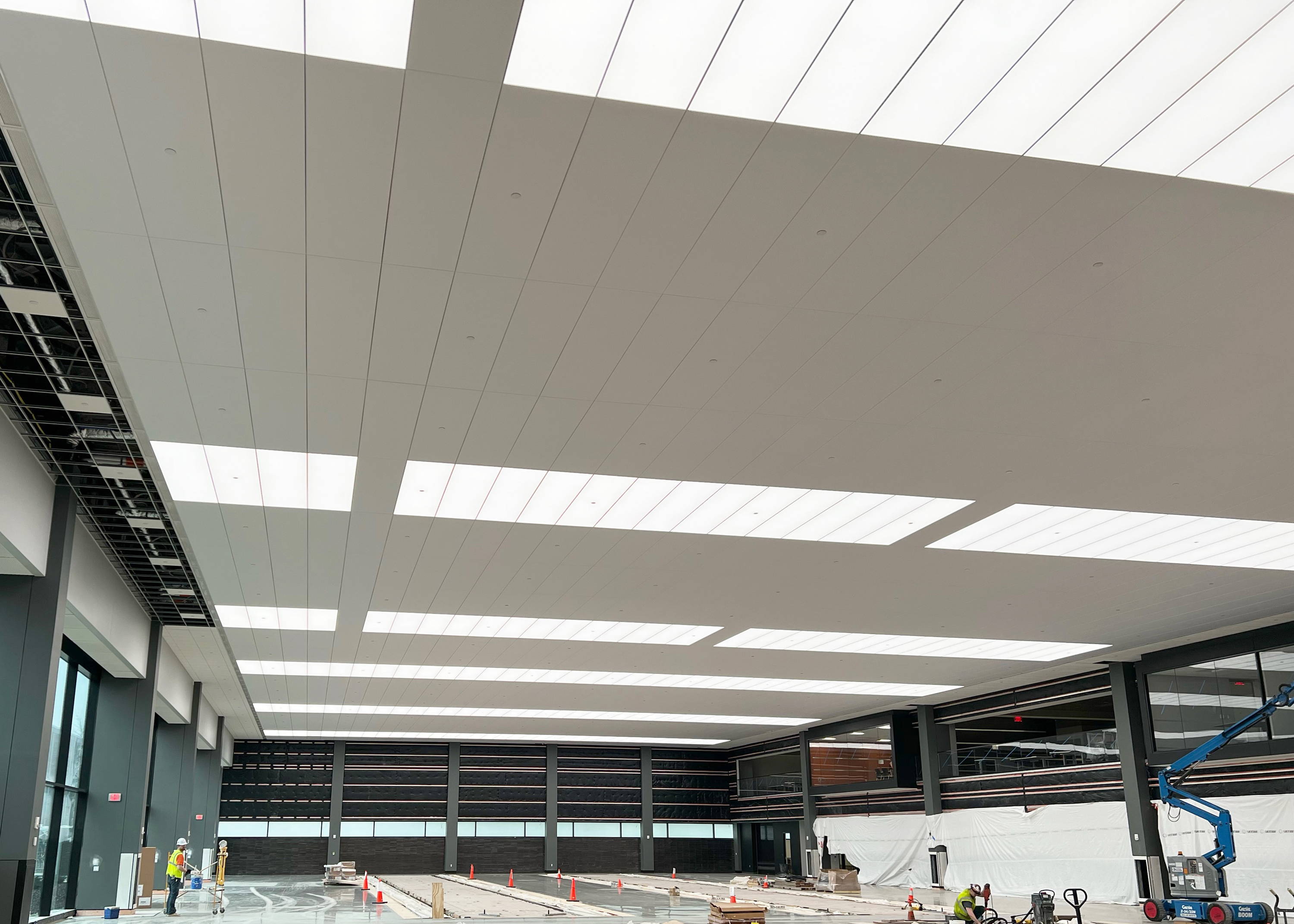 Data Center interstitial ceiling grid supporting large ceiling and light installation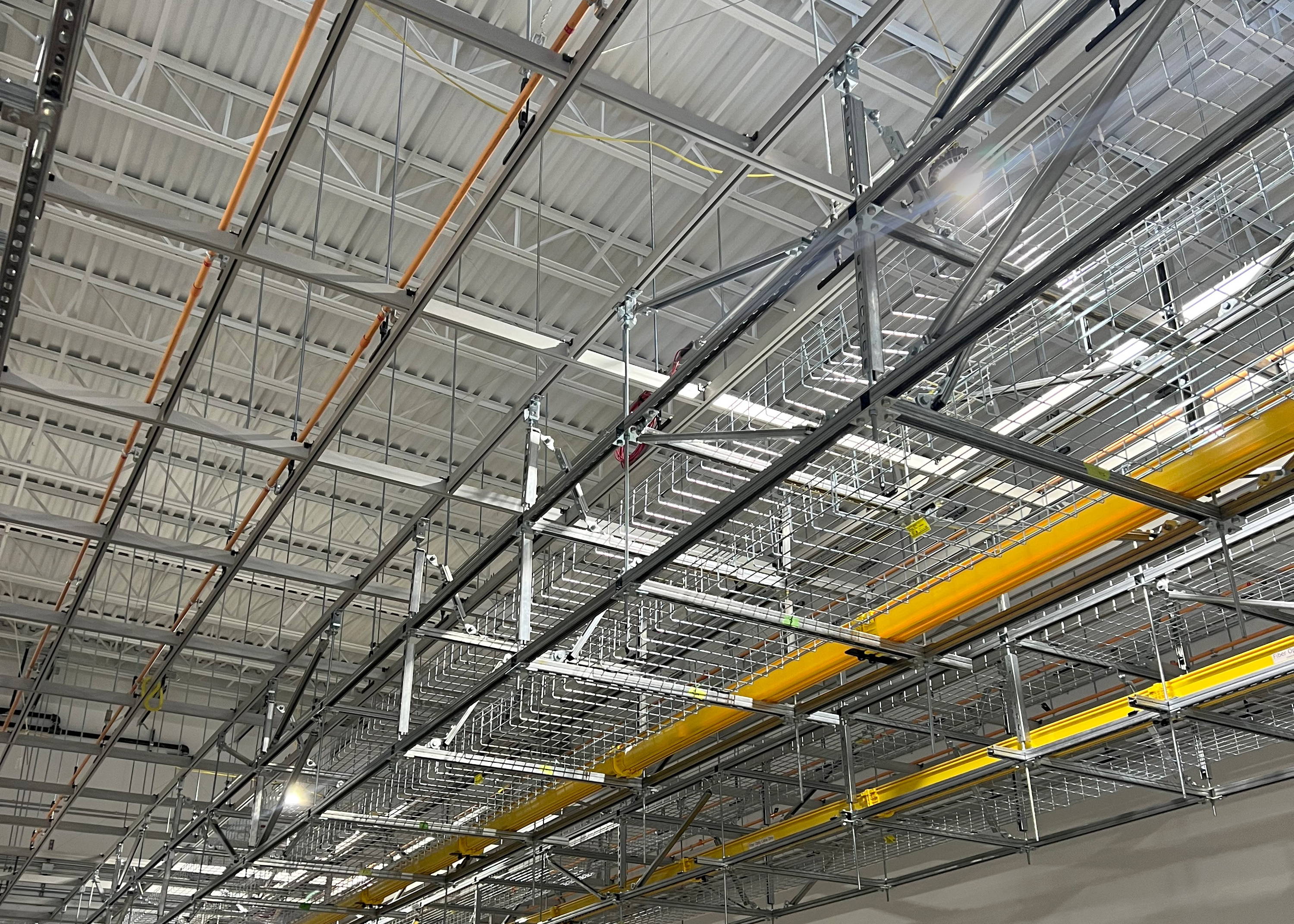 Unistrut trapeze installation and cable trays for Data Center use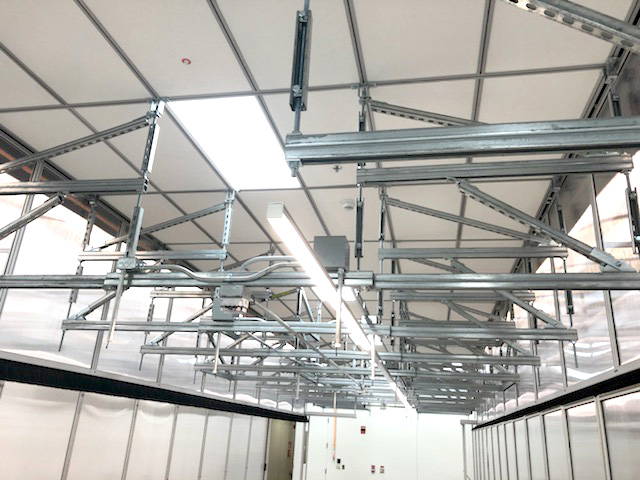 Unistrut trapeze components can be pre-fabricated and preloaded with fittings and hardware making saving time and money during installation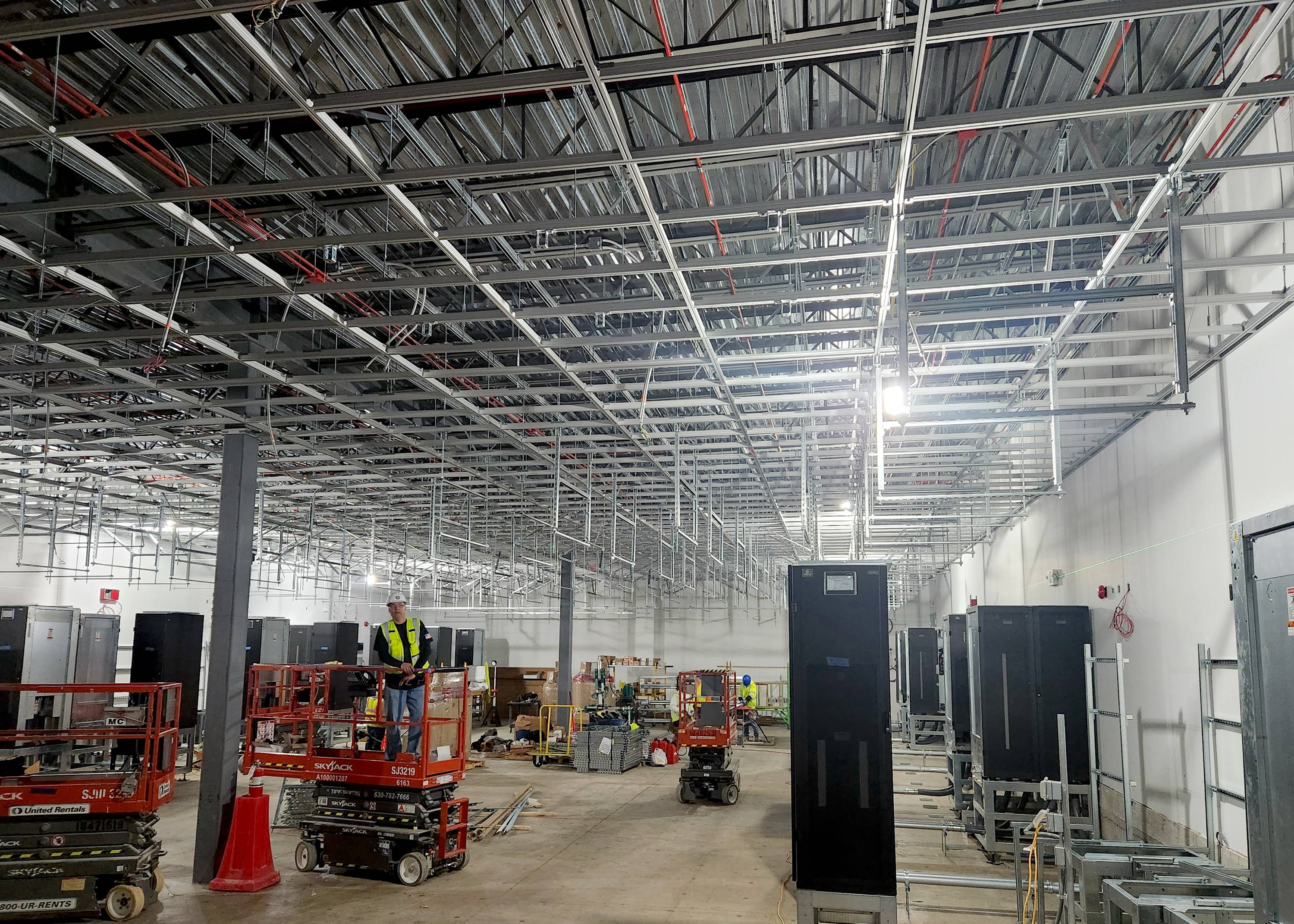 Tate Duo ceiling grid installation with Unistrut trapezes being installed for cable tray support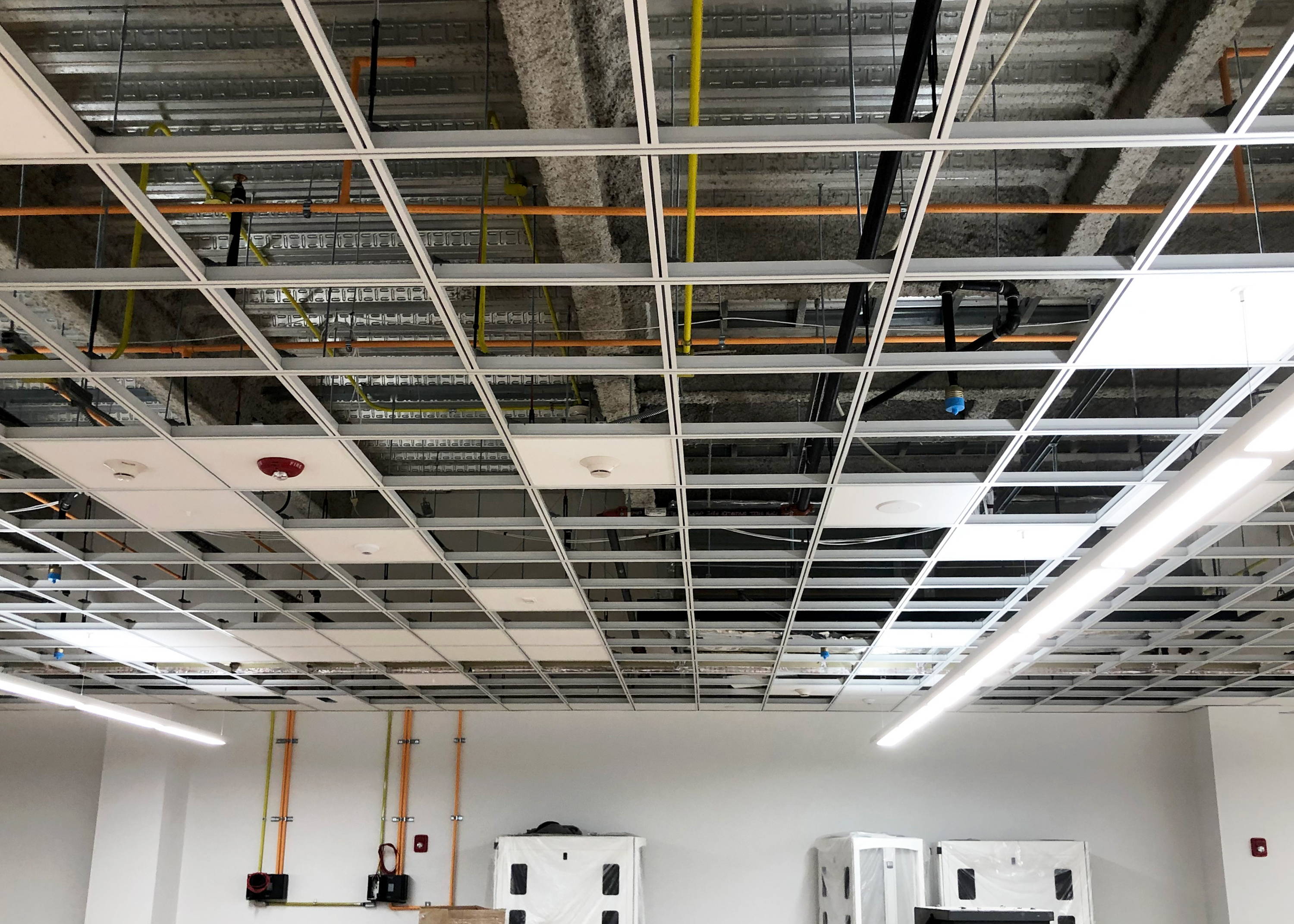 Tate Aluminum Grid allows the customer to design and specify the support solution in advance for Data Centers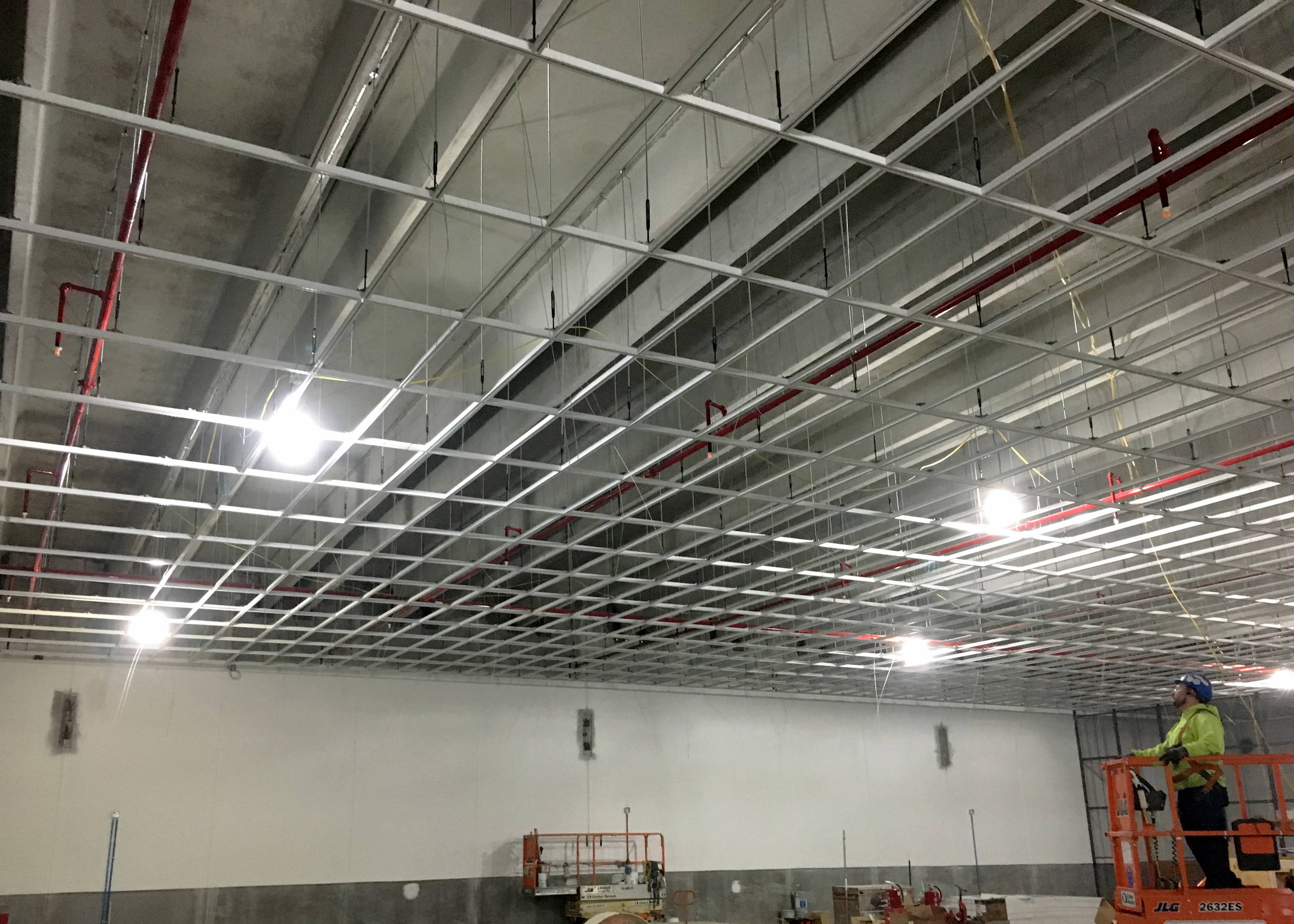 The continuous open channel slot in Tate ceiling grids allows for full flexibility when suspending cable trays, bus bars, and other heavy accessories from the structural ceiling
Contact Us to Learn More About Our Unistrut Ceiling Grid
Are you in search of a flexible support system such as our structural ceiling grid? We are more than happy to help you determine the right product for your application. Contact us with any questions or to get started today.