A versatile, multifunctional, and high load-bearing modular steel support system. Sikla siFramo is an innovative framing system for strong, flexible, lightweight frame and module assemblies used in building, industrial, and plant construction.

Sikla siFramo is a perforated box section designed to replace structures that have been commonly made up out of welded structural steel with a heavy-duty bolted system. The siFramo system is designed to handle weight capacities and applications beyond that which have not been possible with the traditional Unistrut Metal Framing System. siFramo was designed to support larger bore pipework, but it has since expanded into Catwalk Supports, Medical Equipment Supports, Cable Tray Supports, and many other applications.
Unistrut Midwest is a proud distributor of Sikla siFramo products across the United States.
One System, Many Advantages
Multi-Directional, Flexible, and Time-Saving System
All connections are infinitely adjustable
Optimum Fastening Technology by using the thread forming FLS F 80 Screws
All Frames are easily field-adjustable in case of any unexpected conditions
All components are re-usable after disassembly
All components are hot-dipped galvanized
Minimum Installation Time
Certified Safety and Load Performance
The advantage of the siFramo system over traditional welded secondary steel supports comes from the infinitely versatile nature of the product. The siFramo system is a bolted system that allows you to adjust or change in the field to adapt to changing conditions or demands. siFramo's cold-formed connection allows for pre-fabrication of supports that can be transported and lifted into place without the worry of compromising the connections. The standard hot-dipped finish will give you a finished product that is ready to be installed off of the shelf.
Unistrut Midwest will assist in the design and engineering for any application you might have using the siFramo box section. We specialize in pre-fabrication of supports for you which will save your company time and labor on the job site.
Modular steel construction provides you the logistics flexibility of delivery options: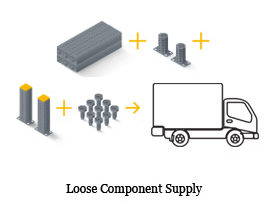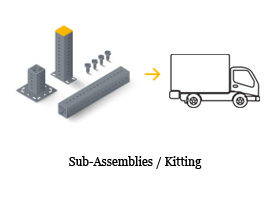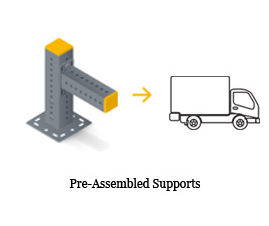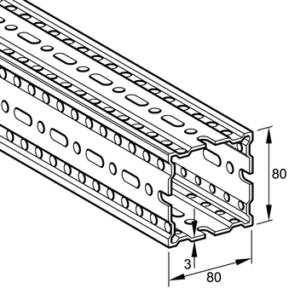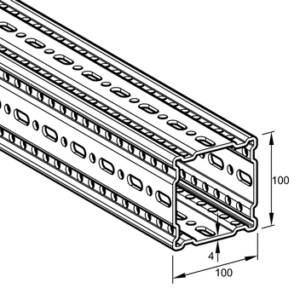 Sikla Framo 80 Support Gallery