Weldless, configurable, and reusable, Sikla siFramo can easily take the place of welded structural steel in your facility. This perforated, modular steel system with box section channels and fittings allows for multidirectional connections. And, unlike welded steel, Sikla siFramo solutions allow for quick modifications, endless design flexibility, and minimal installation time.

Multi-directional connections for infinite configurations
Sikla siFramo's closed box sections are perforated on all four sides, allowing connections in all four directions at the same point and opening up new possibilities for your system. And Sikla siFramo's thread-forming screws create a weldless, vibration-resistant connection with only hand tools.
One System, Many Advantages
Modular design assembles without welding, using the same thread-forming screw for all component connections
Parts are prefabricated off-site and assembled on-site, requiring minimal installation time
Bolted connections allow for easy modifications for any unexpected conditions on-site
All parts are reusable after disassembly, from screws to support beams, meaning minimal to zero waste
Various coatings are available to meet environmental and corrosion needs
Closed box design creates a high torsional resistance with a lower self-weight than traditional steel structures
Compatible with primary steel structures, Unistrut systems, and concrete
System compliance with the quality requirements of ISO3834 / IIW
Unistrut Midwest and Sikla siFramo Applications
Our team has created Sikla siFramo solutions for dozens of applications. Remember: When it comes to off-site fabrication, we consider all lifting and transportation forces in our design calculations for a worry-free, turnkey solution.
With a low self-weight and high torsional resistance, the Sikla siFramo system performs great as a process pipe support.
High Voltage Electric Supports
Sikla siFramo Supports are ideal for large runs of high voltage cable.
Sikla siFramo can be used in combination with Unistrut Metal Framing to create access platforms or catwalks.
Multi Service Gallery Supports
Sikla siFramo support frames are ideal for multi-service gallery supports in which multiple trades require a support system in the same space. Sikla Gallery supports give each trade a defined zone and reduce the amount of interference caused by each trade providing unique supports for each service.
Medical Equipment Supports
Sikla siFramo is an ideal support product for high-weight X-Ray Equipment or Surgical Booms. With the high-torsional resistance of the siFramo box section, fully adjustable supports can be built to handle the high moments found in today's medical equipment.
Equipment skids can be designed for load ranges from light duty (1000-2000 lbf) to heavy duty (6000-16000 lbf) and everything in between. These racks can be fabricated in sections off-site and delivered to the job site ready to be installed.
Ideal for duct, piping, and other building services, Sikla siFramo can leverage steel chassis 20-38 feet long. Designed to load the piping/duct work off-site, the system is transported to the job site and lifted in place.
Sikla siFramo vs Welded Steel
Sikla siFramo is an excellent alternative to welded structural steel, providing the same customization and strength with multidirectional connections and a shorter installation time. Plus, Sikla siFramo's weldless system is entirely reusable. Find out more in the video below and this blog post.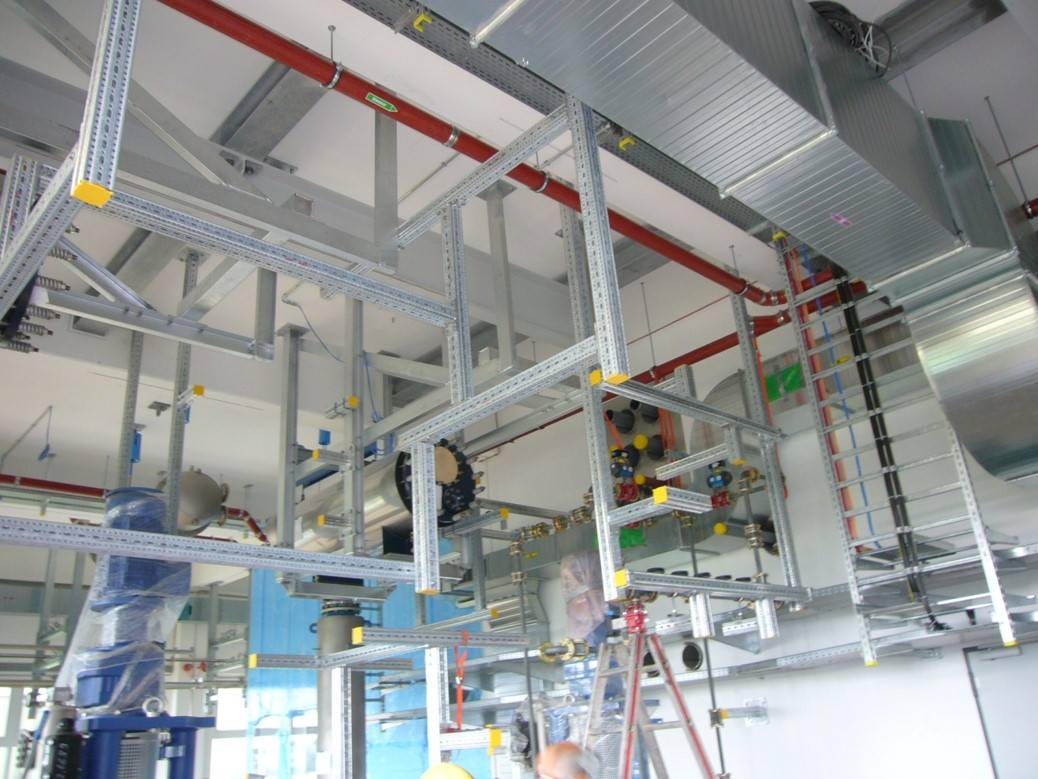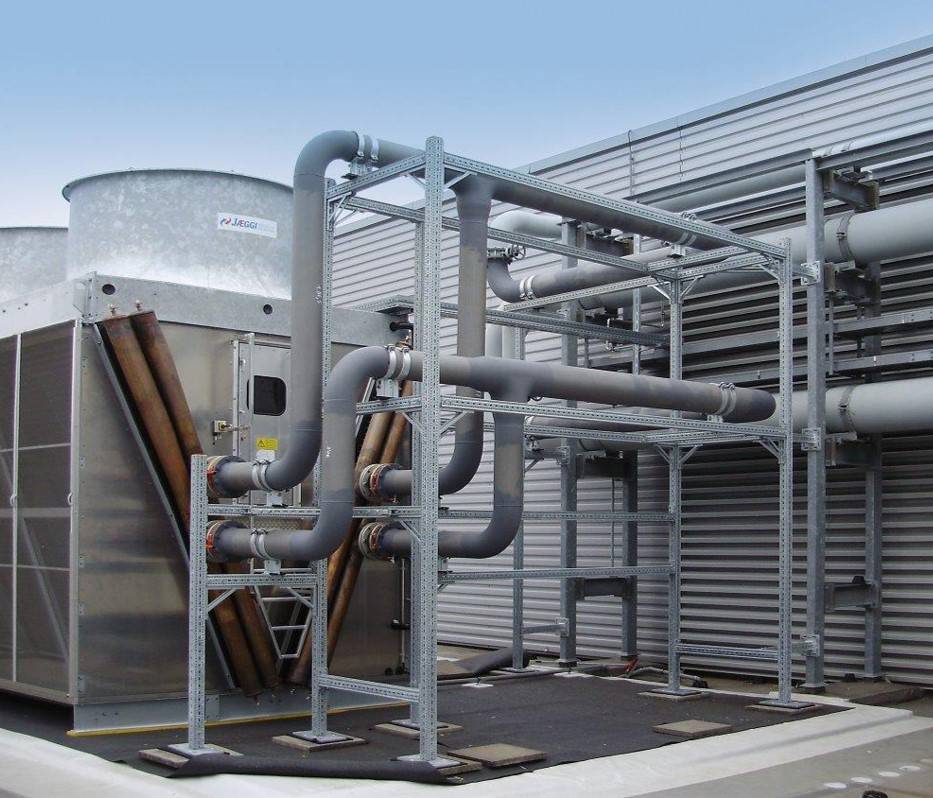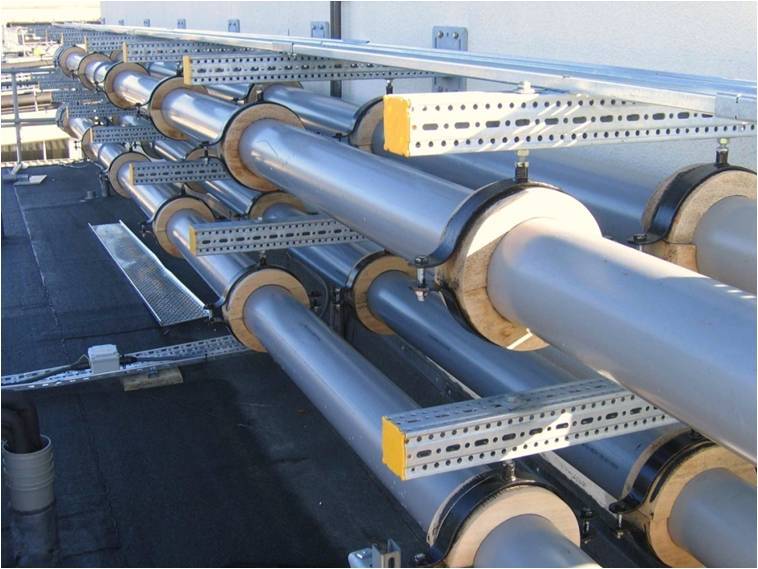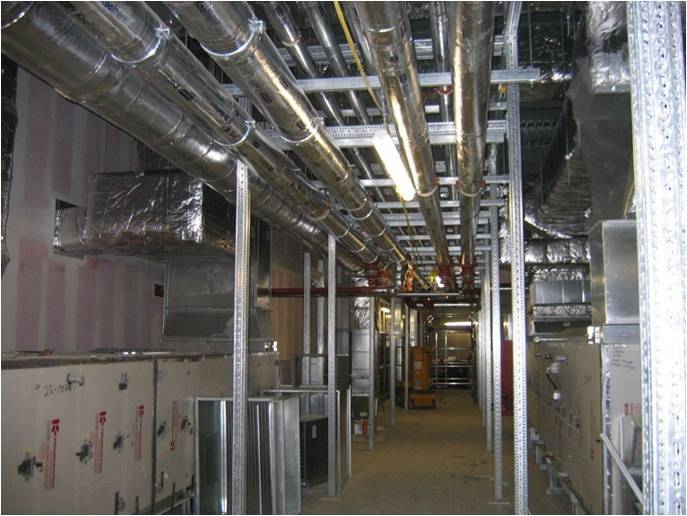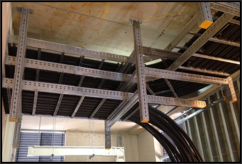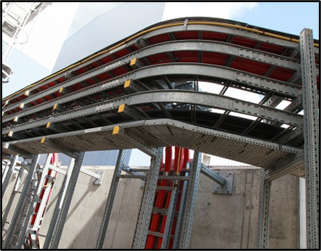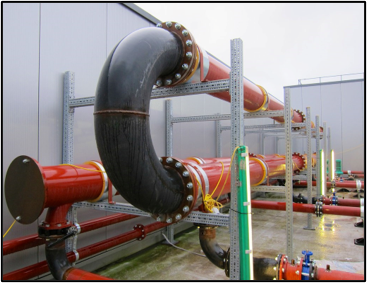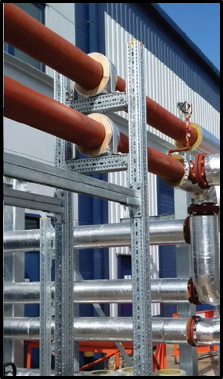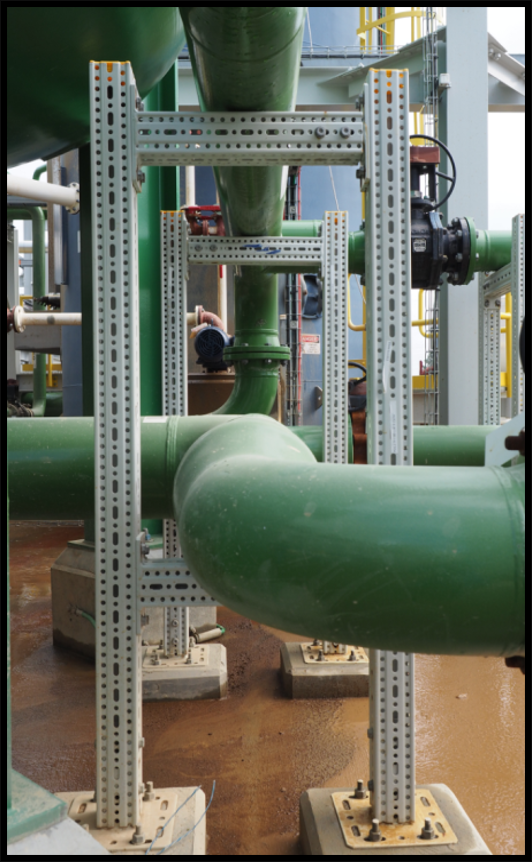 Learn More About Sikla siFramo
Unistrut Midwest specializes in pre-fabrication of Sikla siFramo supports, which will save you time and labor on the job site.