At Unistrut Midwest, we do more than just supply the materials you need for your ceiling grid system. We design, troubleshoot, pre-fabricate, deliver, and install your custom solution, all with the most in stock materials on the market. By working with Unistrut Midwest, you eliminate the need to juggle multiple vendors and resources. We have the team, materials, and expertise to create the suspended ceiling grid system you need.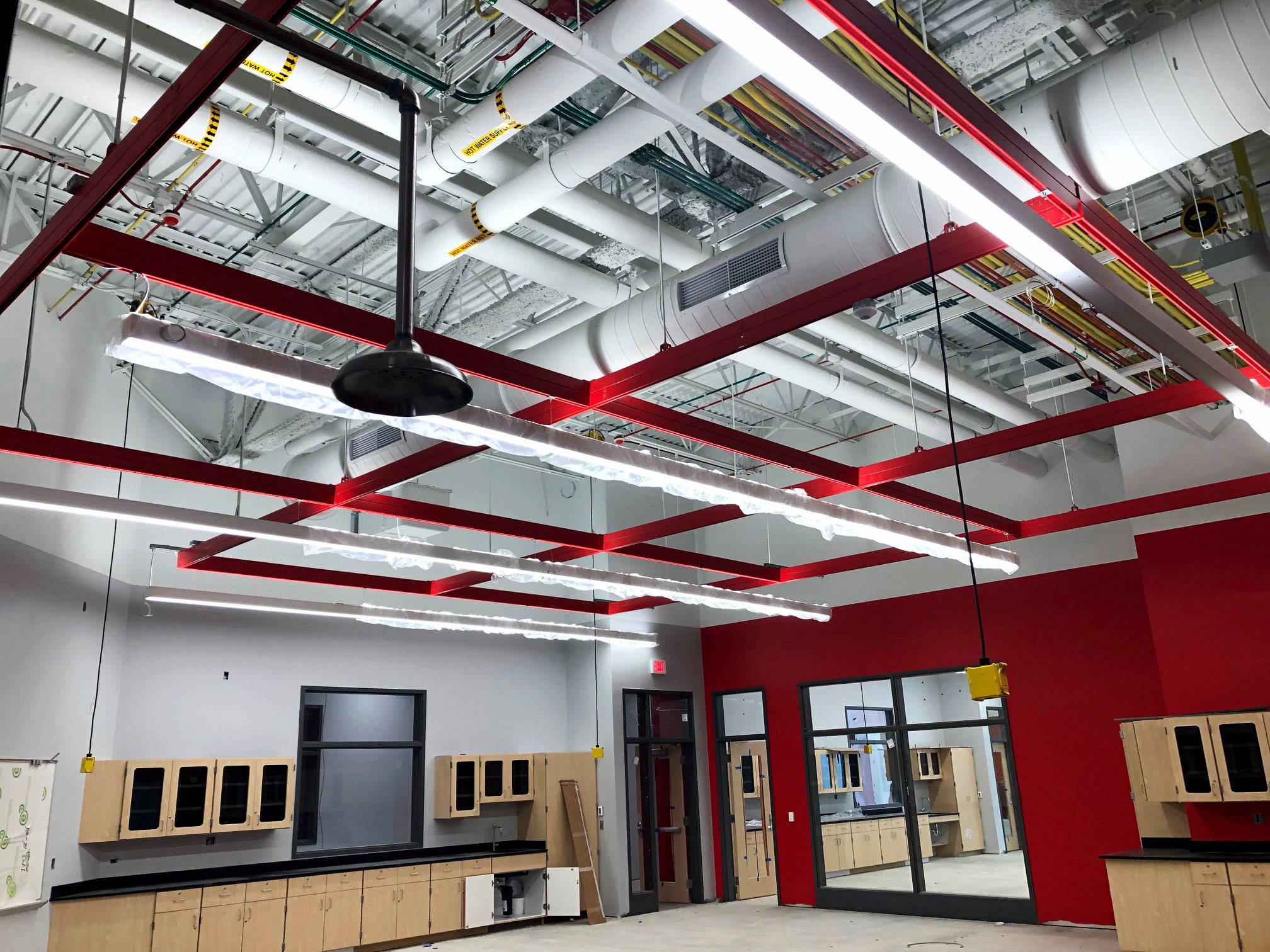 Unistrut Midwest has over seventy years of experience designing Unistrut Ceiling Grid Systems for applications ranging from data centers to universities to casinos. Let our experienced team help you design your project and make sure you get the right solution at the right price.
Unistrut Ceiling Grid Project Considerations
In order to meet the specific requirements of your project, Unistrut Midwest will ask for the following information. Please note that if you are missing information or need guidance, contact your Unistrut professional today and we will be glad to assist.
---
A drawing or description of the area that will get the Unistrut grid.

A reflected ceiling plan that is marked up or highlighted is great, but a simple description of the space might suffice.
Are you looking for a 5'x5', 6'x10', or 4'x8' pattern on your Unistrut system? Unistrut is able to do nearly any pattern, so let us know what you would like or we can make recommendations.
What is the design load of the Unistrut System? Typical designs can range from 5 pounds per square foot to 25 pounds per square foot. If you don't have an exact requirement, provide a general description of the application and we can offer a recommendation.
What will be supporting the Unistrut Ceiling Grid? Structural drawings are best, but a description works fine. If the grid will be hanging from steel beams or joists, please indicate the orientation the primary steel and spacing of the beams.
What is the elevation from finish floor to structure? What is the elevation from finish floor to bottom of the Unistrut Grid?
Will this project require a special powder coat color? Is access to the area limited? Are there restrictions on the lengths of channel that can be brought in the space? Any information that you think is relevant to our design or quoting process will help get an accurate design.