Maintenance and service on machinery, HVAC equipment, or conveyor crossovers are a common occurrence in every facility across the country; however, how the service professionals access this equipment is often left up to the workers. Unistrut Midwest has developed several solutions to the access issues commonly found in today's commercial or industrial facilities. Unistrut crossovers and work platforms are customizable to adapt to any field condition.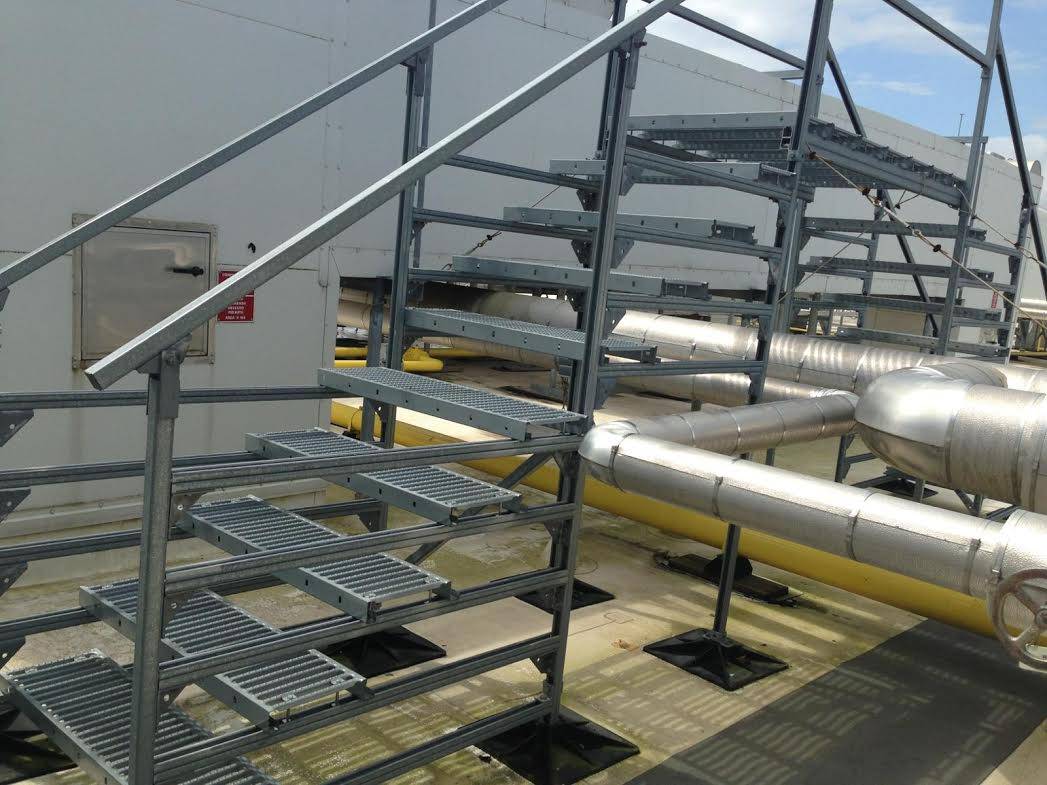 Unistrut Conveyor Crossovers, Stairs, and Platforms
Crossover stairs and conveyor crossover platforms are a common method for providing access to workers over conveyors, piping, or duct work. Conveyor crossovers can be used to provide a safe access route over obstructions or can be built to save employees time by providing more direct access to an area.
Unistrut metal framing is an ideal product to construct these stair systems and platforms because of the modular nature of the components. Unistrut channels and fittings can be configured to meet any field conditions with off-the-shelf components. Contact Unistrut today to discuss your crossover needs!
Unistrut Access Equipment

Providing maintenance or service personnel a proper work surface at an ergonomically friendly height is a key component to running a safe facility. Unistrut Midwest has designed and installed access platforms to provide these workers an OSHA-approved work surface. The Unistrut access platforms are customizable to meet almost any field conditions, and our access platforms can be made to a wide range of sizes or heights.
Unistrut access platforms can be designed to anchor to the factory floor, cantilever off existing steel, or on non-penetrating roof platforms with rubber bases. The flexibility of Unistrut materials allow us to custom design a solution to meet your project's exact requirements.
Unistrut interlock grating comes with anti-skid perforations which provide the user with a safe, slip-resistant walking surface. The access platforms come standard with handrail and kick plate. Plus, Unistrut access platforms are available in a wide range of unique finishes including galvanized steel, aluminum, stainless steel, or our corrosion-resistant Unistrut Defender.
Locations for Our Unistrut Conveyor Crossover Platforms
Conveyor crossovers for piping, ducts, or cable tray
Stairs and platforms to exit mechanical penthouses
Mechanical equipment platforms
Crossovers to allow access from one roof level to the next
Conveyor crossovers
Conveyor crossovers for electrical conduits, cable tray, ductwork, or piping
Access platforms for CNC machinery
Elevated platforms for OEM equipment
Light-duty storage mezzanines, and more!
Why Unistrut Midwest Is Ideal for Access Platforms
At Unistrut Midwest, we want you to be confident that you are receiving quality products backed up with great service. To help ensure that, we became certified Unistrut suppliers with expertise in the most complicated access equipment applications.
Our access platforms and assorted products are designed with your operations in mind. With the largest on-hand inventory in North America, we have the products you need. Whether you are looking for engineering, fabrication, installation assistance, Unistrut design assistance, or delivery, we are ready to help you complete your project in a timely manner.
Choose Unistrut Midwest for your Crossovers and Access Platforms
In addition to our top-tier customer service, benefits you'll receive when choosing Unistrut Midwest include:

We prioritize our customers, making sure that we get back to you as quickly as we can.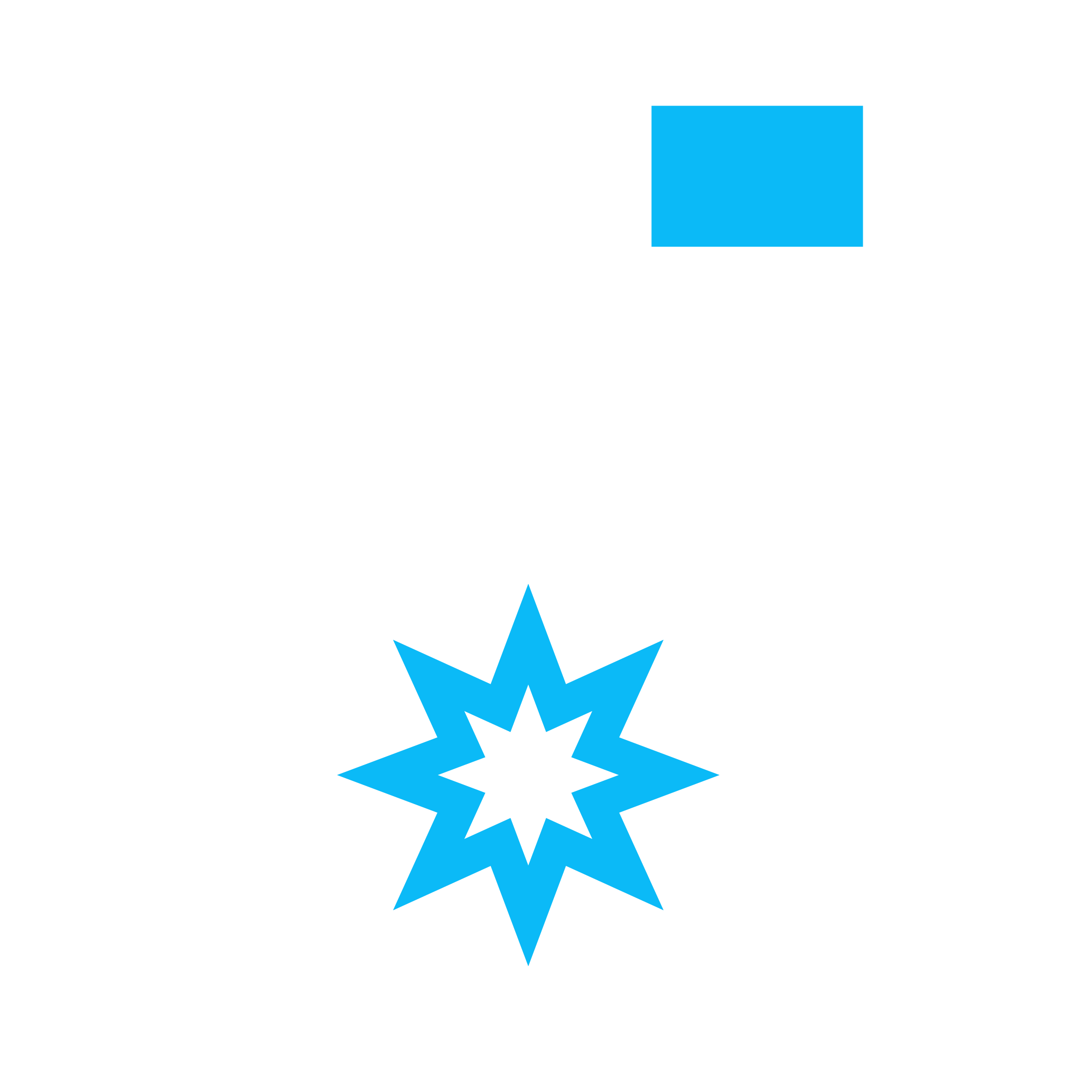 Dedicated Fabrication Warehouse
Once we accomplish one type of fabrication or prefabrication project, then it becomes a standard.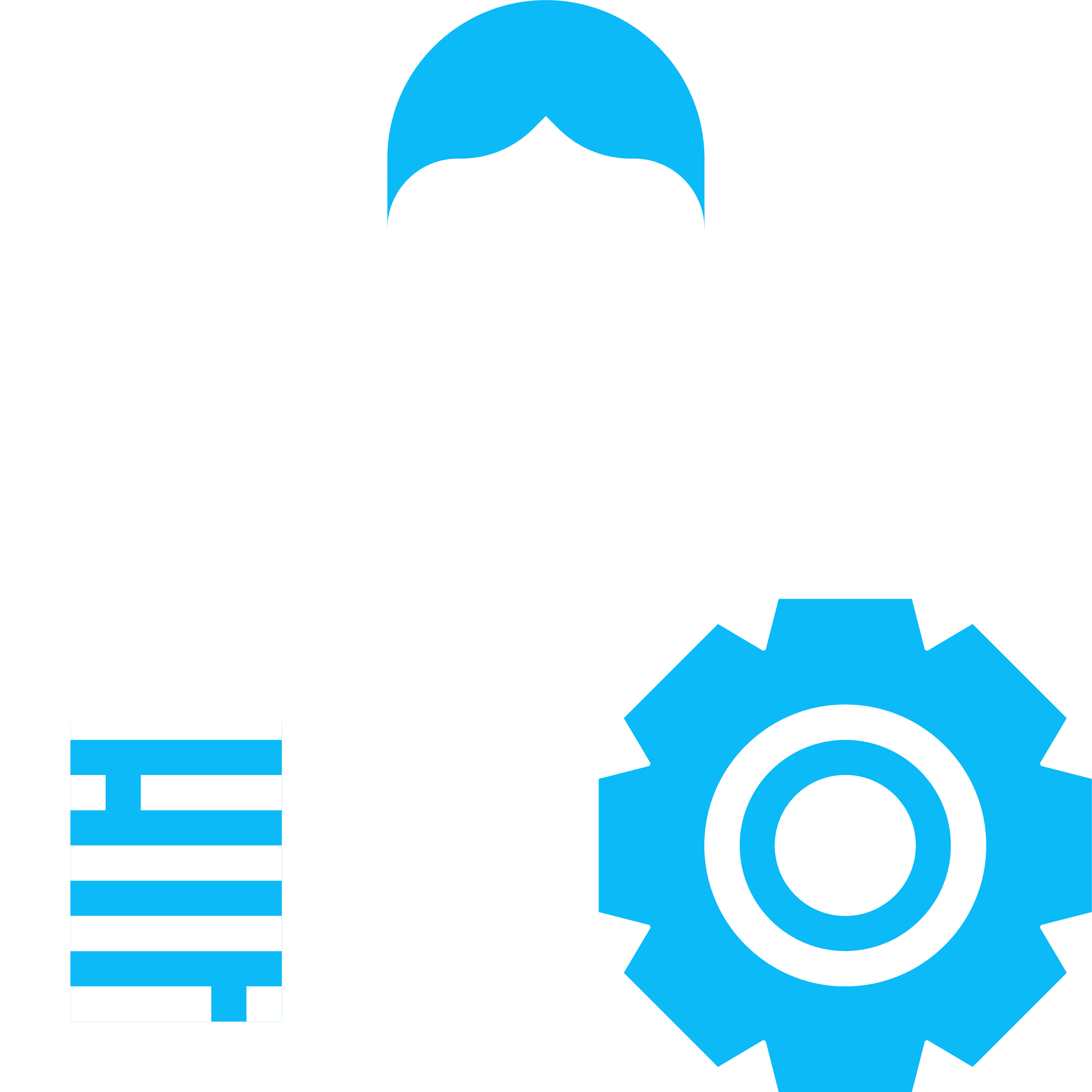 Having been in business since 1986, we have had the pleasure to have worked with diverse selection of industries. We've seen it all, and due to this, nobody knows the engineering side of access equipment like the Unistrut Midwest team.

All of our products, including our conveyor crossover platforms, are American made! In addition to our USA-made products, we also provide you tracking information, so you can keep tabs every step of the way.
We have five warehouses that allow us to be able to supply what you need to complete your project.
Crossover and Access Platform Photo Gallery
View some of Unistrut Midwest's favorite crossover and access platform projects in the photo gallery below.
Contact us for information on any of the projects in the galleries!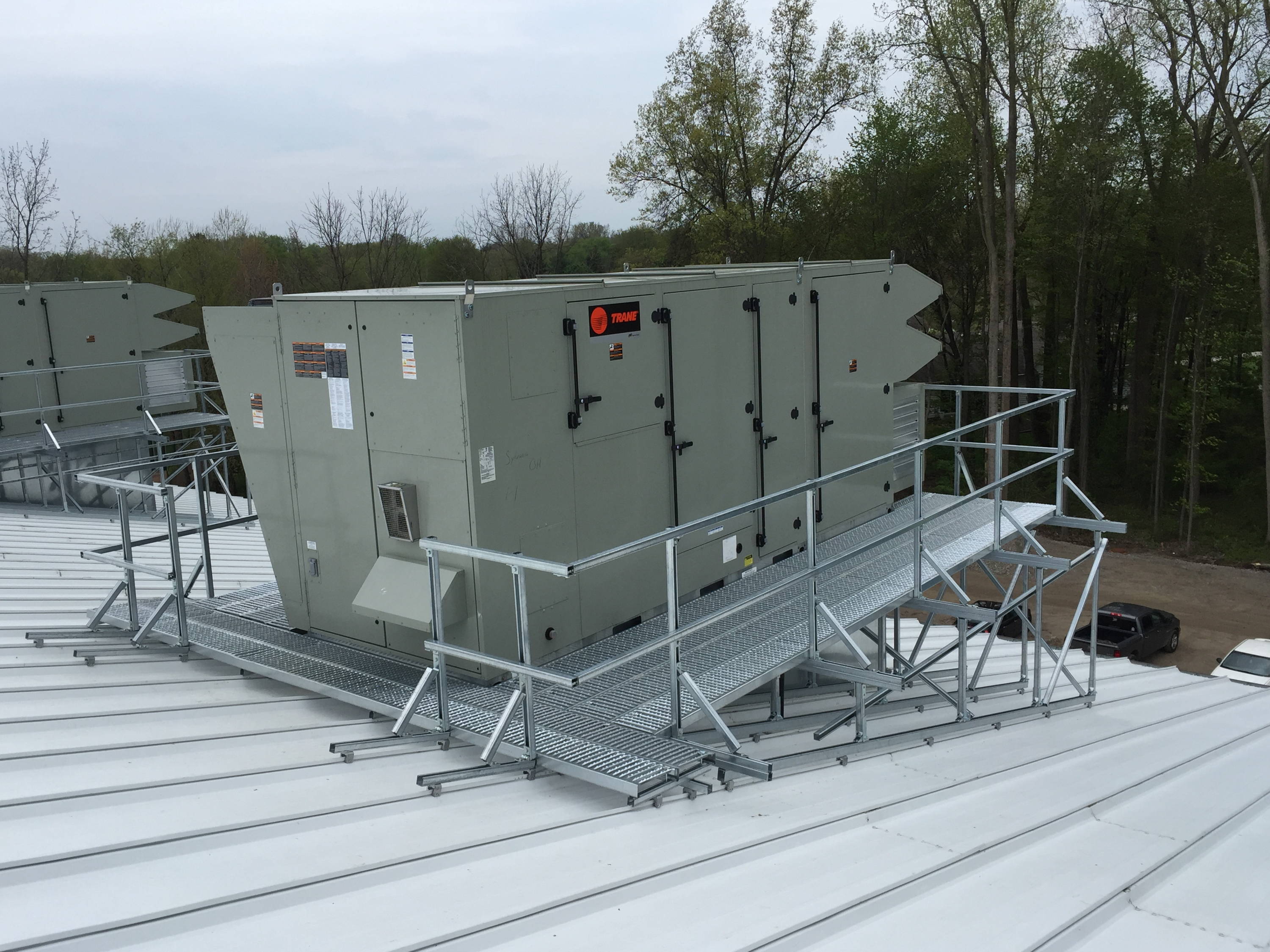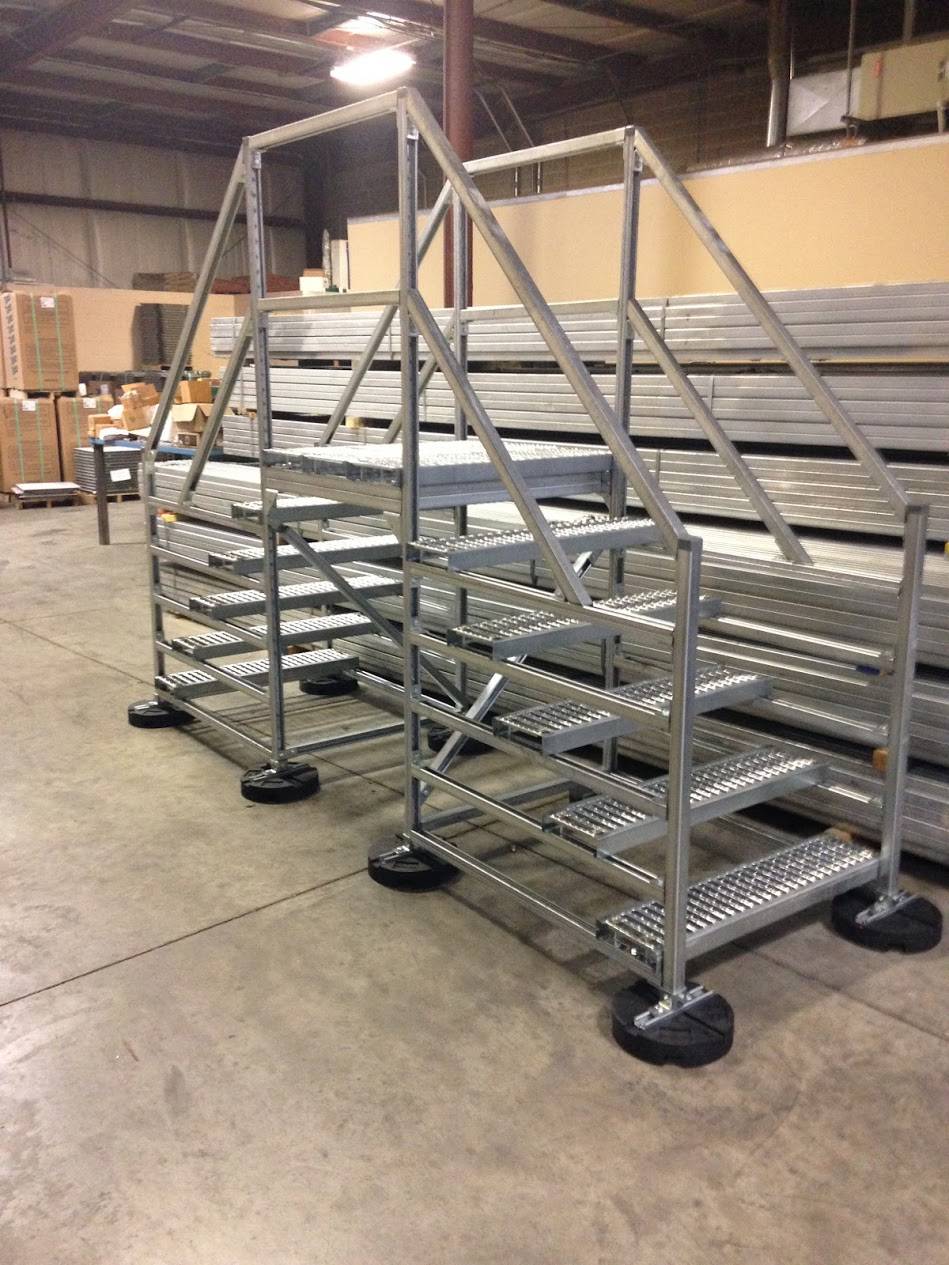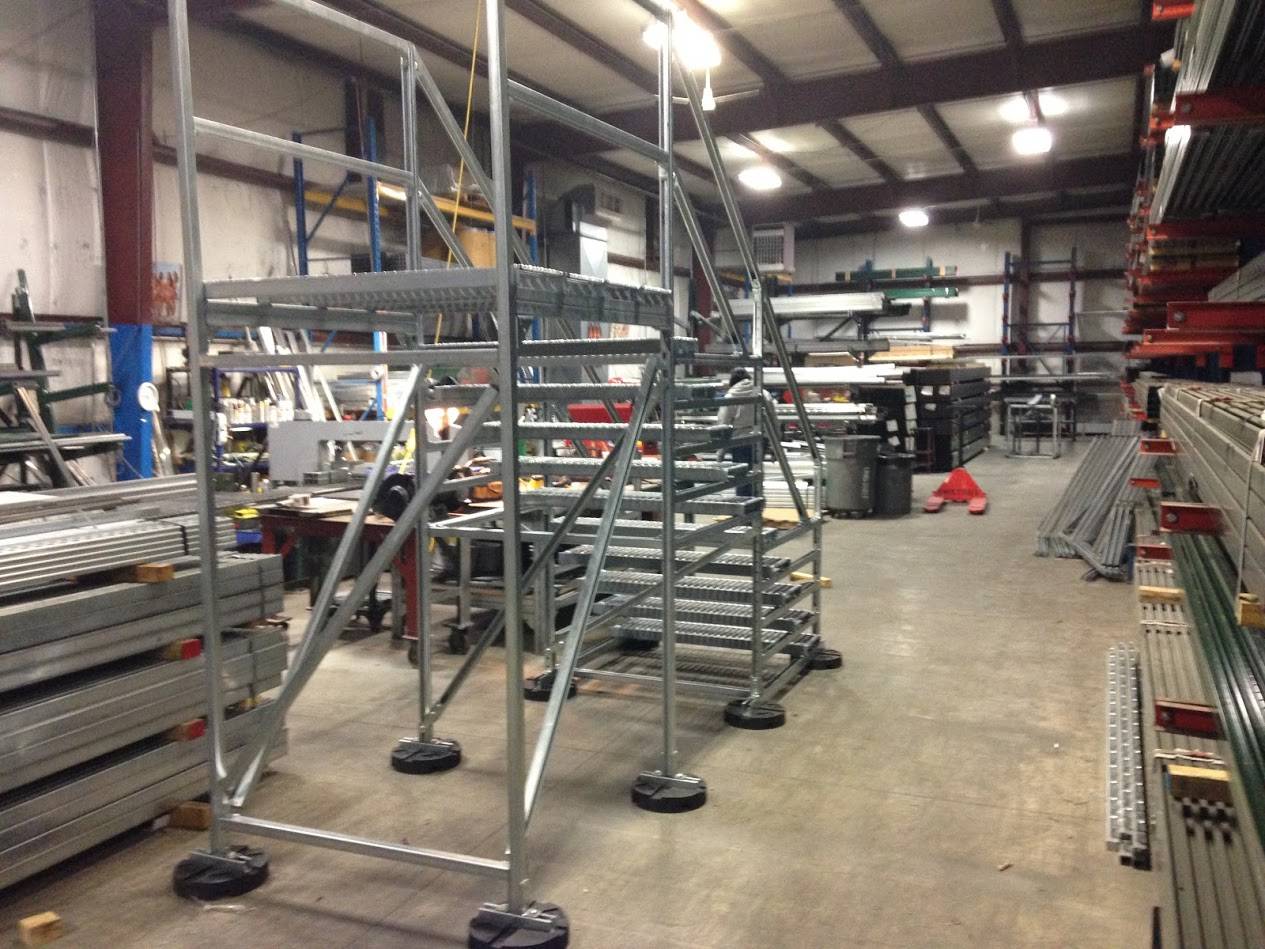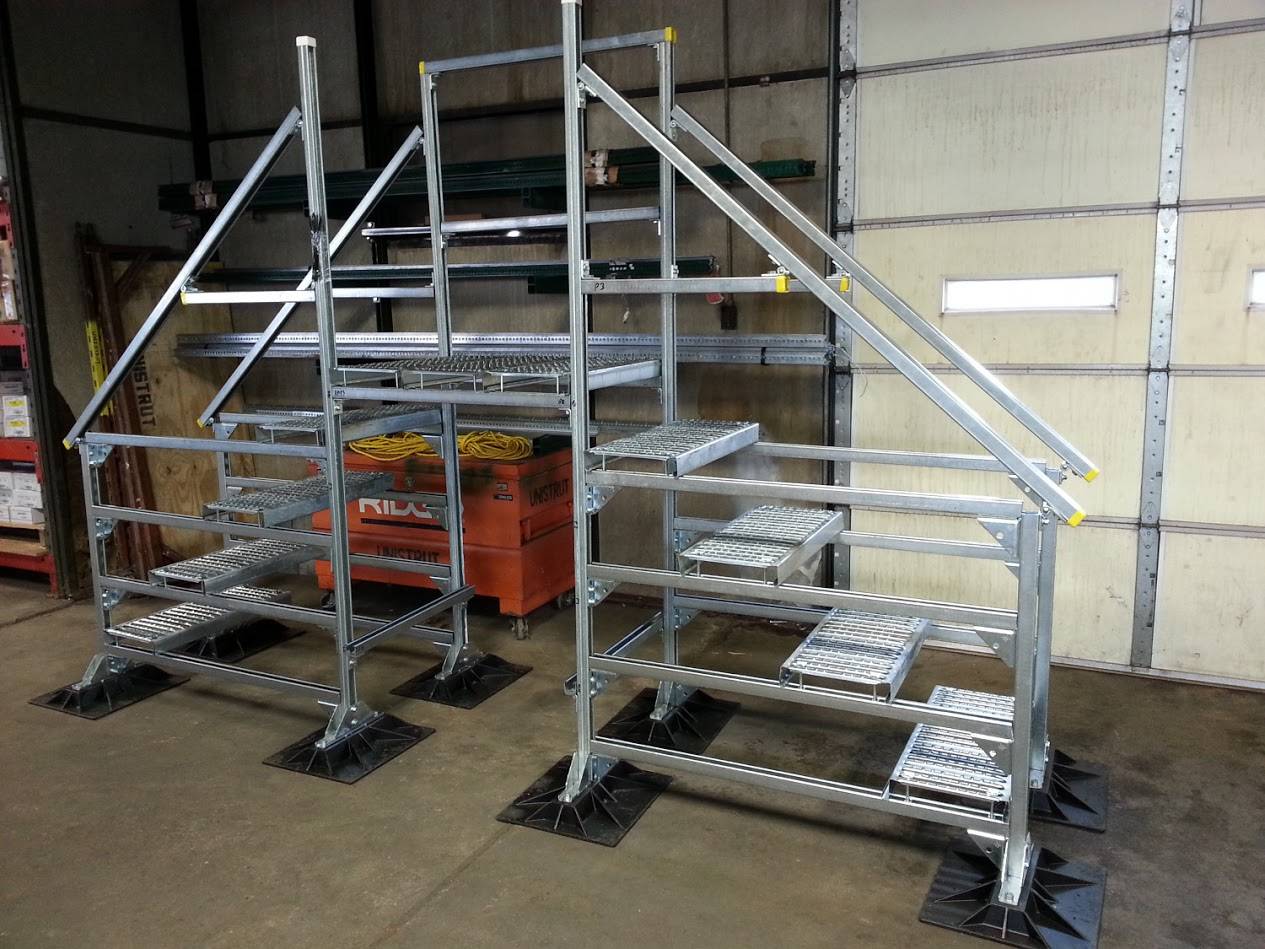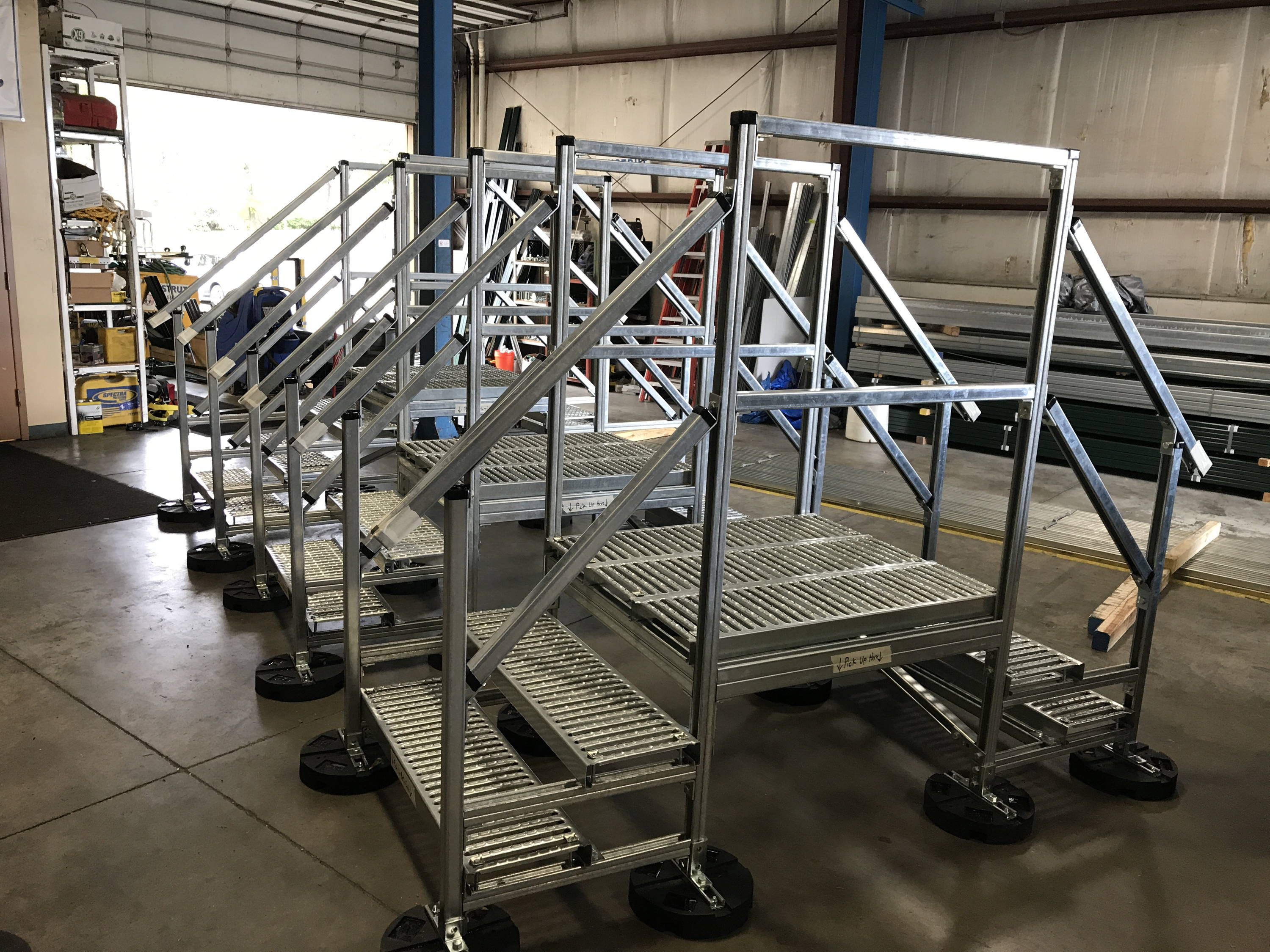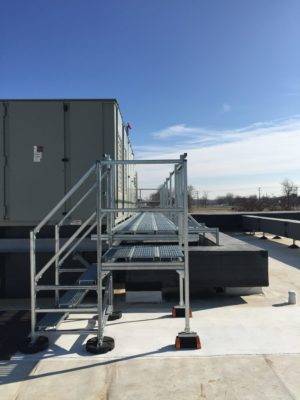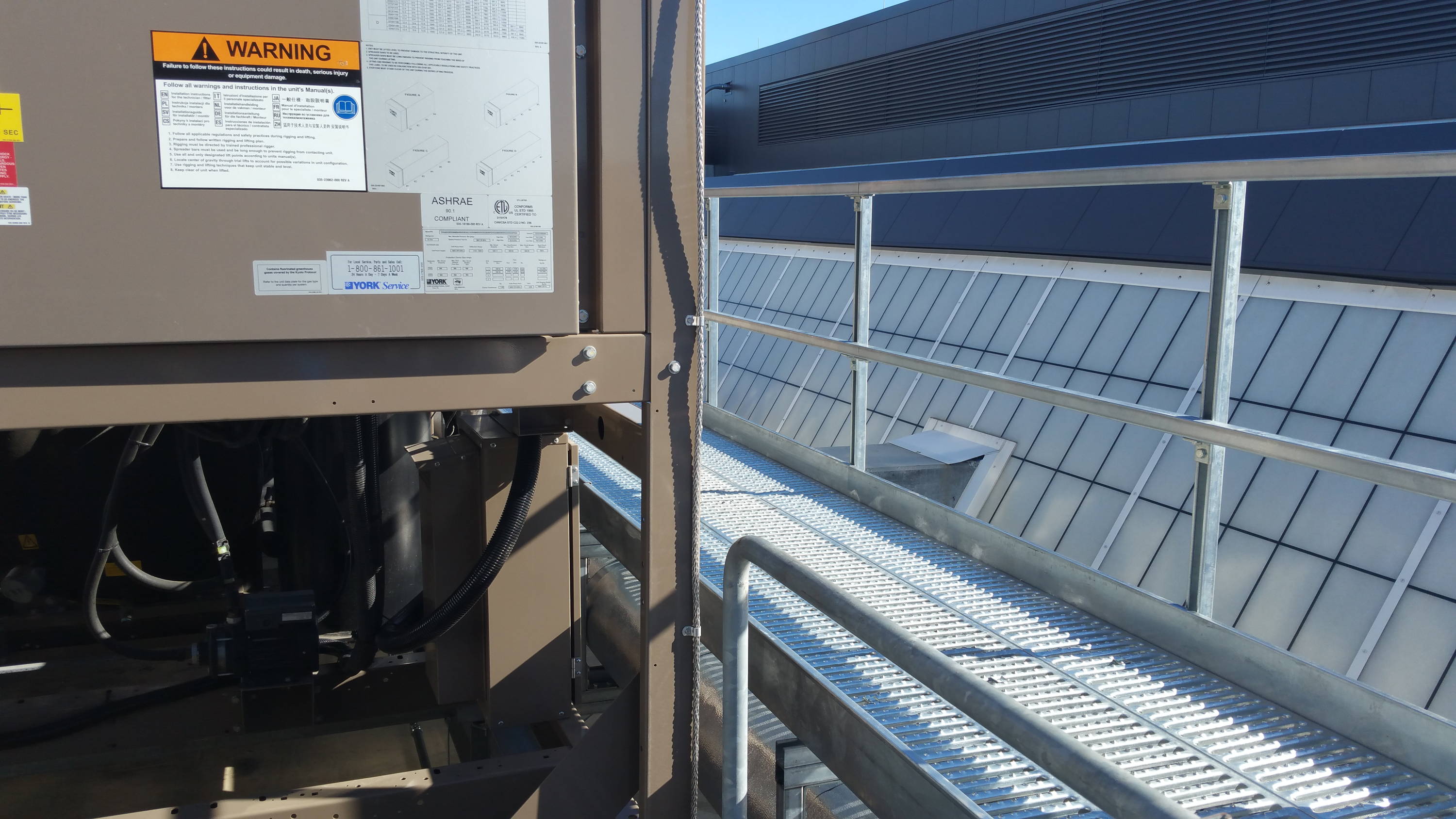 Contact Us for Access Equipment
Are you looking for a system that provides flexibility such as our access platforms?
We are happy to help you discover the right product for your applications.