Unistrut Roofwalks rooftop walkway systems by Unistrut Midwest are your low-cost solution to damage caused by rooftop traffic. A roof walkway helps provide a safe and convenient walkway to enhance access to rooftop equipment by maintenance or service professionals. Unistrut Midwest designs and engineers custom roof walkway platforms to work on nearly any roof type or pitch. We have unique designs for built-up/membrane roofs and standing seam roofs.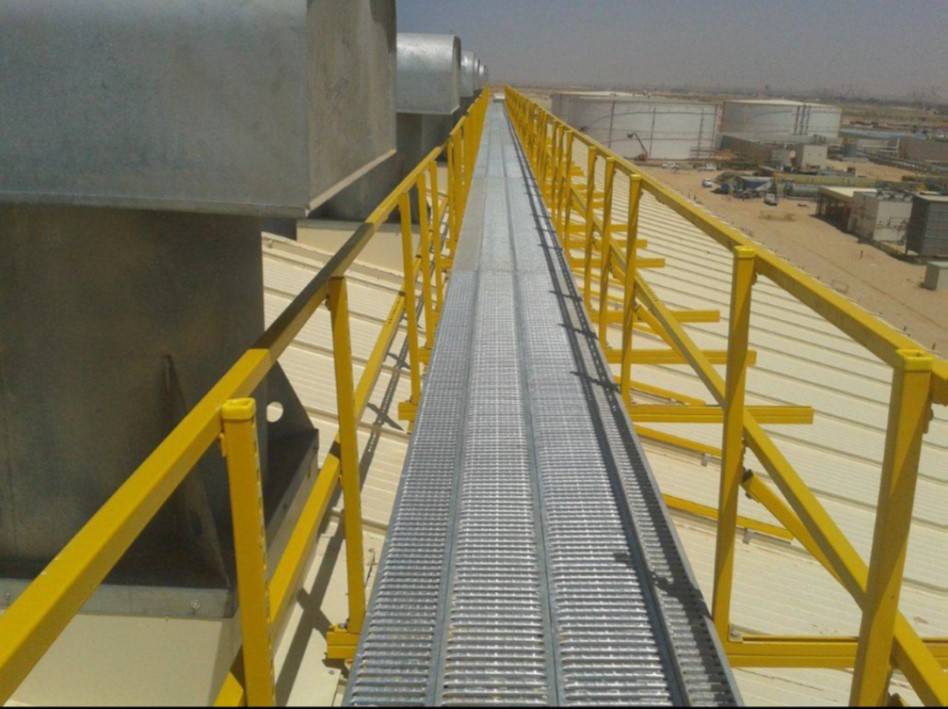 Utilizing Unistrut United interlock grating and Unistrut channels and fittings, Unistrut Midwest is able to construct custom roof walkway platforms to match your projects specifications. Unistrut Roofwalks are lightweight and extremely fast to install. Most of our metal roof walkway systems are available in factory assembled sections or with prefabricated support components to reduce the installation time on site. The Roofwalk system is easy to install and could be done by one or two workers with simple hand tools. See our installation guide below for more information on installing Roofwalk systems.
Benefits of the Roofwalk Rooftop Walkways
Protect the roof from foot traffic
Roofwalk walkways provide a clearly defined, safe walking surface for service technicians or maintenance personnel. The roof access walkway will supply access to critical equipment, while keeping employees off the roof.
Corrosion-resistant materials
The standard Unistrut roof walkway finish is our weather-resistant, electro-galvanized finish. For harsher environments such as coastal environments, Roofwalks are available in Unistrut Defender, aluminum, or stainless steel.
Customized designs available
The Unistrut supports for the Roofwalk systems can be customized to match your roof's conditions. Whether you want an elevated walkway on a pitched roof or a diagonal run across a standing seam roof, Unistrut has the capacity to design a unique roof walkway system for your building.
Prefabricated components available
Unistrut Roofwalks are designed with repeatable components that can be fabricated in our factory and shipped to the job site kitted and tagged for easy on-site assembly.
Unistrut rooftop walkway systems have several key features to keep employees safe while on the roof. The anti-skid surface of United Interlock Grating prevents slippage. The handrails (available on one side or both-sides) will prevent falls and keep workers away from the edges of the roof. The kick plate will help prevent tools or hardware from falling off the walkway or roof.
No roof penetration required
The standard standing seam Roofwalks are designed with connection hardware that attach the roof access walkway to the standing seam ribs. The only exception to our "no penetration" policy is panel rib roof type which have no standing seams.
Metal Roof Walkway Systems for Standing Seam Roofs

Unistrut Midwest offers the Roofwalk System for many standard brands of metal standing seam roofing. Our full complement of connection hardware and support plates allow Unistrut walkways to run parallel, perpendicular, or even diagonal to the standing seams. The standard Unistrut grating planks are 18 ga and available in 6", 9", or 12" widths. All Unistrut rooftop walkway systems are available with handrail, kick plate, or YellowGate Safety Gates by request!
Unistrut roof walkway platforms are grouped by standing seam roof type. In order to provide an accurate quote or design for your project, please identify the Roofwalk group by your building's roof manufacturer.
Group A
American Building, Atlantic Building, A.S.C. Pacific, Butler Building, Ceco Building, Carlisle, Gulf Stats, Mesco Building, Metal Sales Inc, Morin Corporation, M.B.C.I, Nucor Building, Star Building, U.S.A. Building, Varco Pruden, Wedgcore Inc Building


Group B
A&S Building Systems, Inland Building, Steelox Building, Summit Building


Group C
Stran Buildings


Group D
Pascoe Buildings, Steelite Building, Inland Building


Group E


Chief Industries, Fabral Building
Roof Walkway Platforms for Built-Up and Membrane Roofs
Unistrut Midwest offers a full array of roof access walkway solutions for built-up, elastomeric membrane, modified bitumen membrane, urethane foam, and EPDM roof systems. Our built-up Roofwalks are fabricated with Unipier or RTS Support bases that raise the roof walkway off the roof surface, while also not damaging the roof. These walkways are available in widths of 18" and larger. All Unistrut rooftop walkways are available with handrail, kick plate, or YellowGate Safety Gates by request!
Roof Access Walkway Project Photo Gallery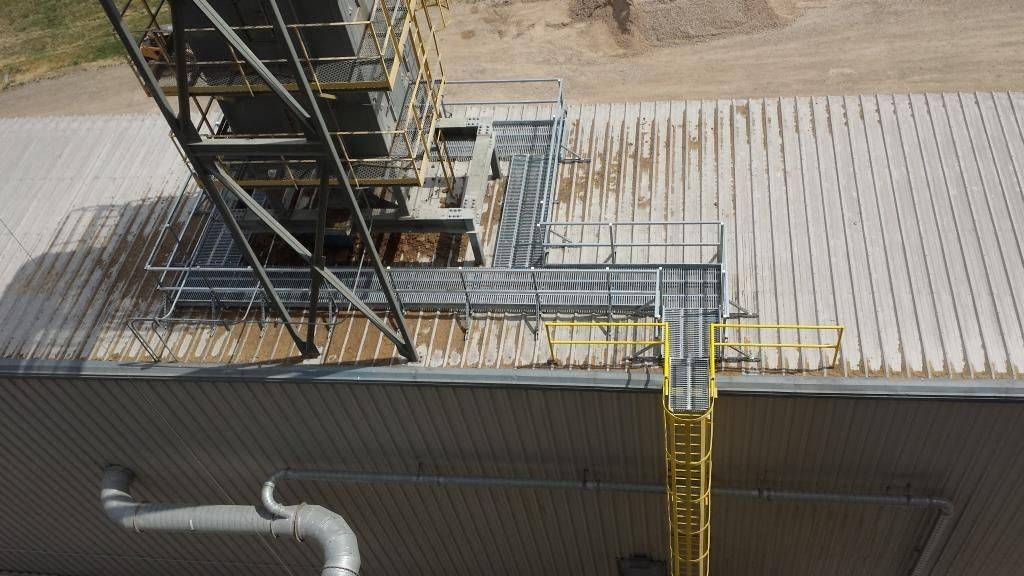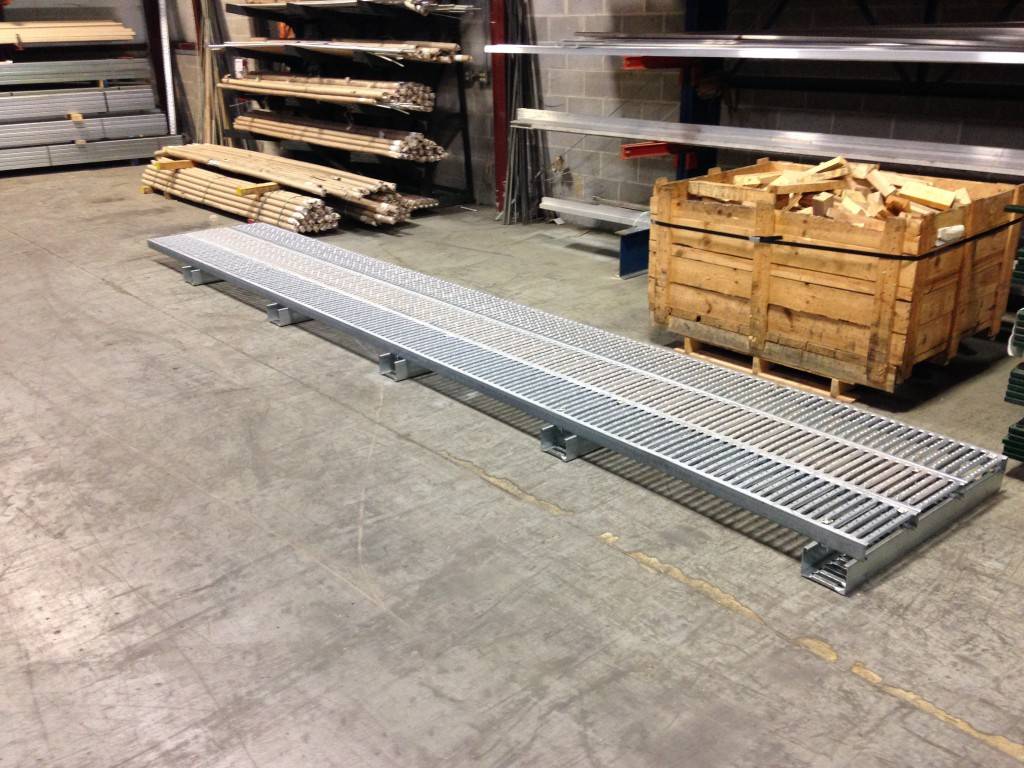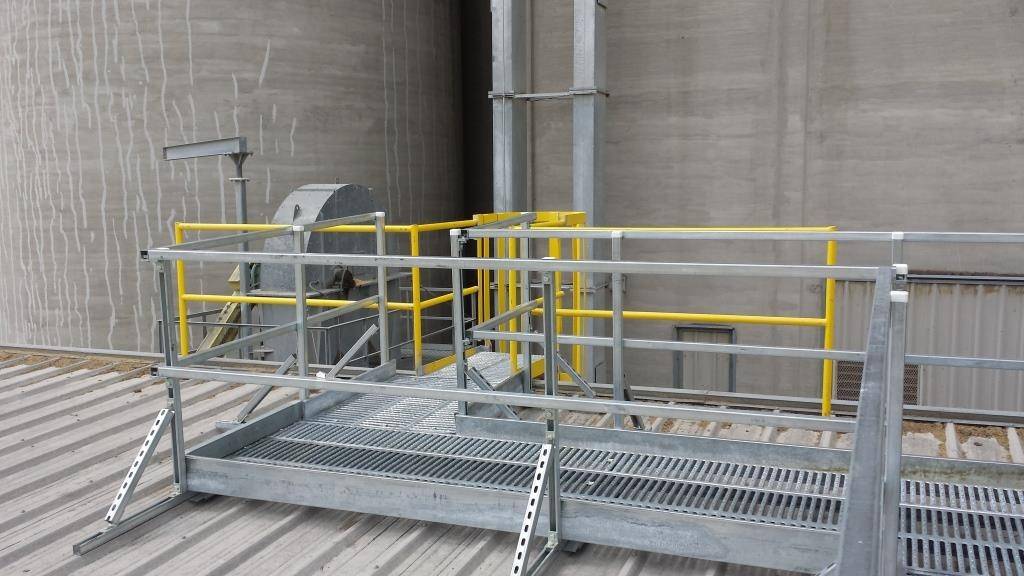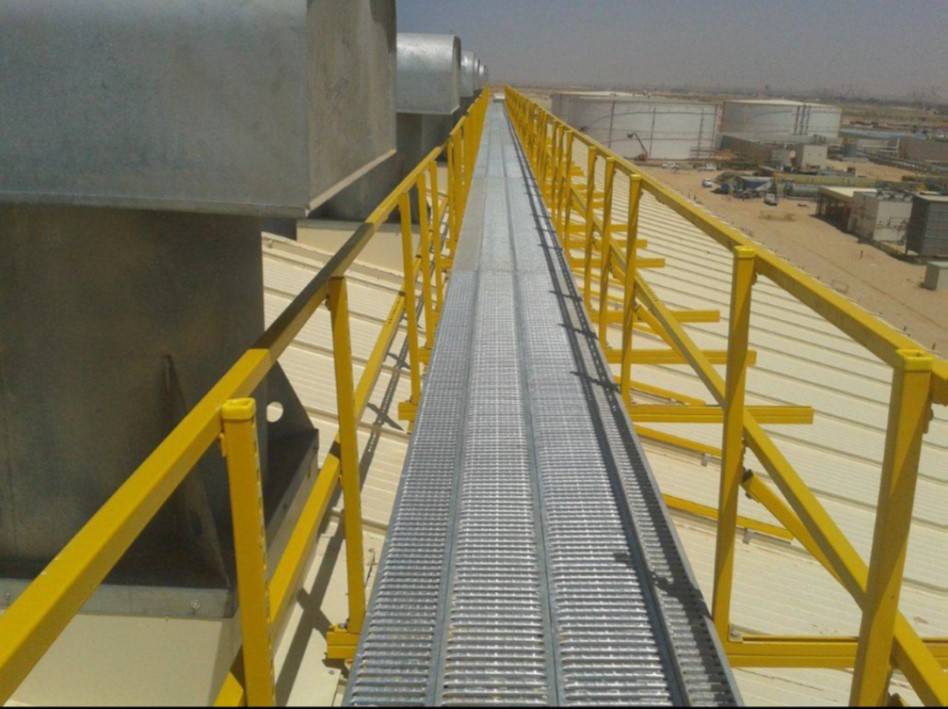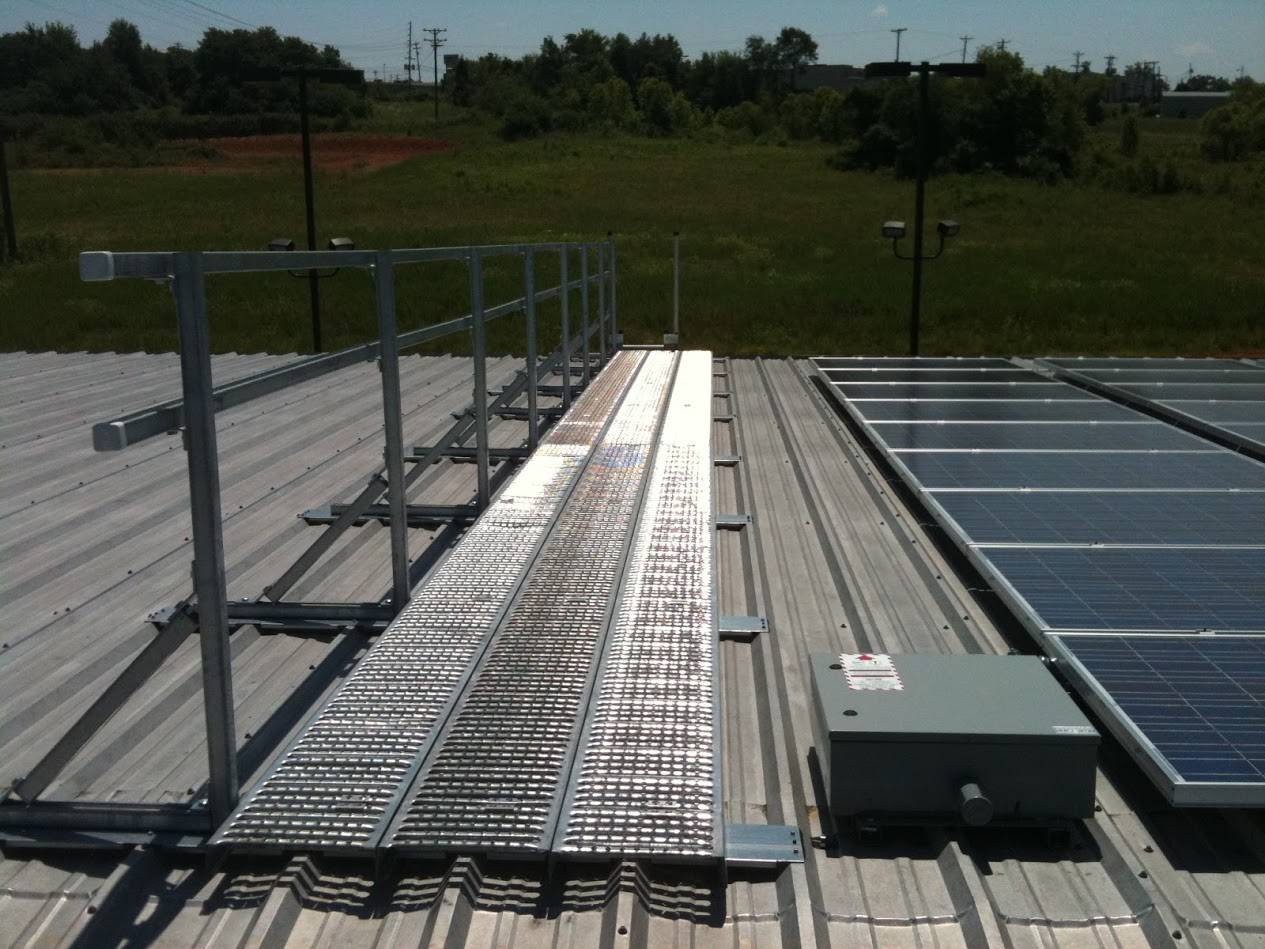 Contact Us to Get Your Custom Roof Walkway
Are you interested in prioritizing safety in your business with a low-cost solution? At Unistrut Midwest, our roof access walkways create safe paths for professionals who need access to rooftop equipment. Contact us to learn how to get started today.