Unistrut UMS Boom Supports are Modular Medical Equipment Supports designed for modern surgical lights, anesthesia booms, and other ceiling hung equipment with high moment loads. The Unistrut UMS Support provides an all-bolted solution to traditional welded medical equipment supports. The all-bolted UMS Support System allows for field modifications that are quick, inexpensive, and require no hot works permits. The systems can be adjusted for different vendors which should make the UMS Boom reusable in the event new equipment is brought into the OR Room.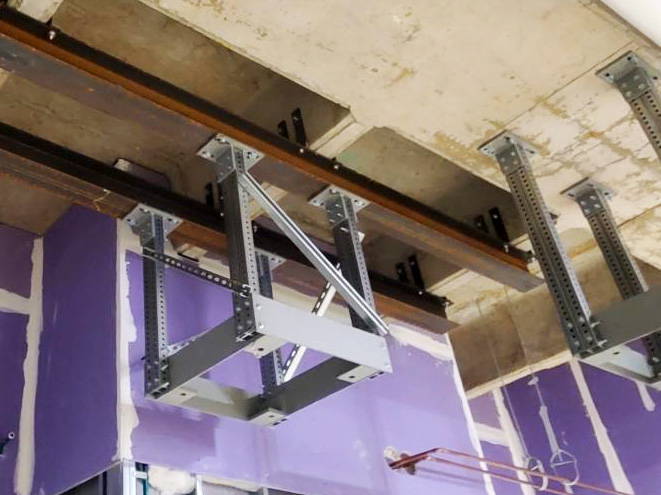 UMS Booms are the ideal support structure for heavy medical equipment or supports with a high moment load. Unistrut UMS Supports are ideal for OR Lights, Anesthesia Booms, Surgical Booms, Exam Lights, ICU Patient Lift Booms, and other ceiling hung equipment.
---
High Moment Load - UMS Booms can handle moment loads of up to 20,000 lbs.
Faster Lead Times - UMS Booms are constructed from stock components for faster lead times than other modular solutions or welded structures.
Cut to Fit Capability - The standard UMS booms are stocked in 3' or 6' long sections and can be field cut to fit most standard applications.
Smaller Footprint - Much smaller than traditional welded steel booms. No external kickers allow a UMS to occupy a 30"x30" footprint or smaller.
Light Weight

- Much lighter relative to welded structures. The standard UMS Boom weighs less than 200 lbs.

Easy Field Modifications - All connections in the UMS System are bolted which allows for modifications in the field using only hand tools.
Unistrut UMS Booms can work in almost any hospital setting in new or renovation projects. Unistrut UMS Foot Plates are designed to connect to concrete deck or steel beams. Some projects will require a secondary layer of structural steel but Unistrut Midwest's engineering team will be able to recommend the correct solution for your application.
Unistrut Midwest is a full turnkey service center. We can supply the UMS Booms, Design the Solution, Provide P/E Stamped Drawings, Prefabricate the Booms, or Install the complete structure. Contact our sales group today to discuss UMS Booms and your project.
UMS Boom Support Photo Gallery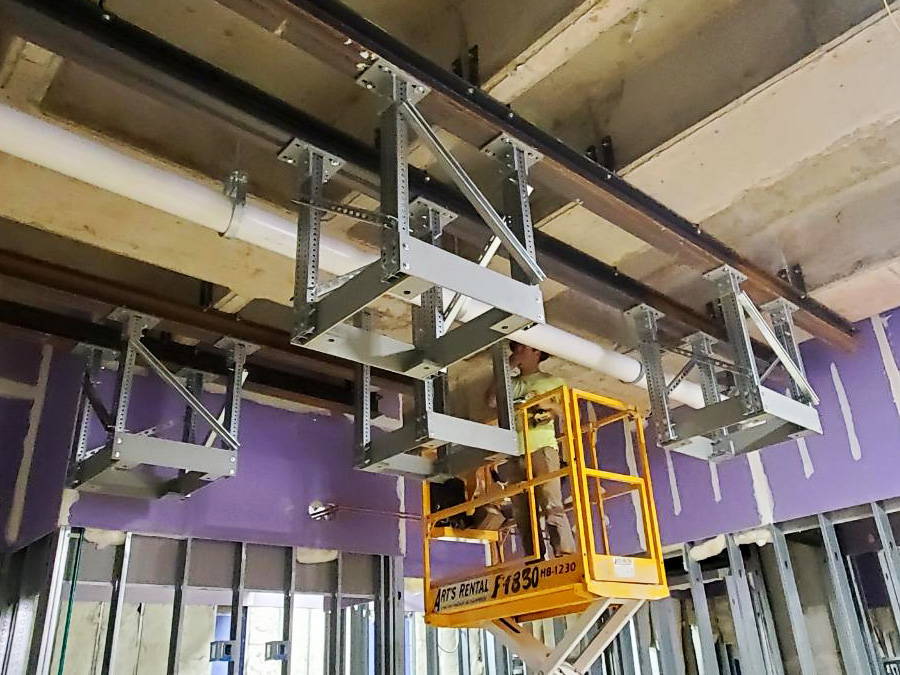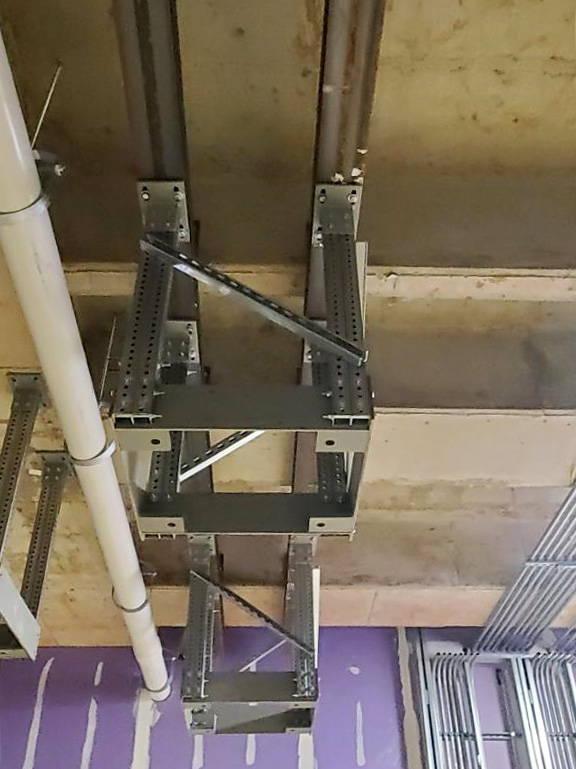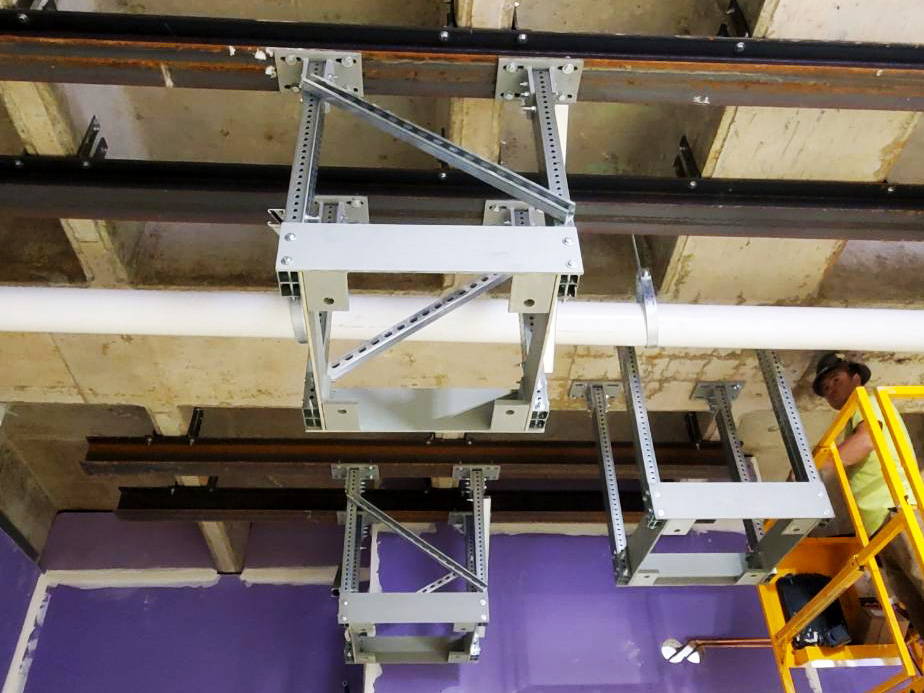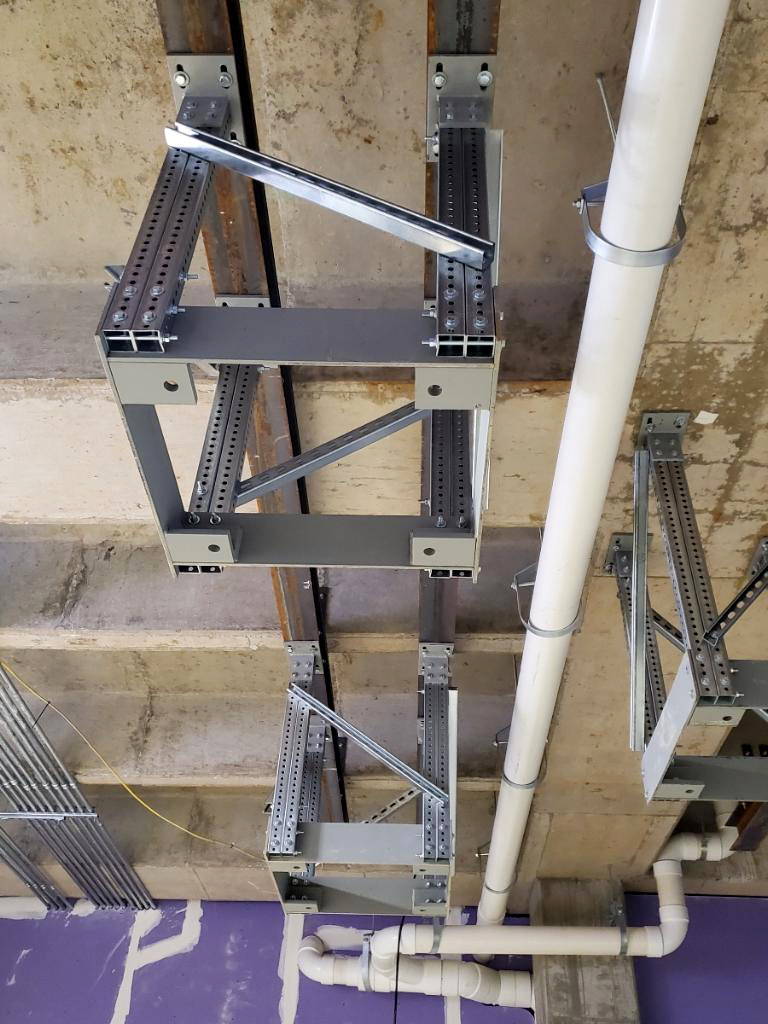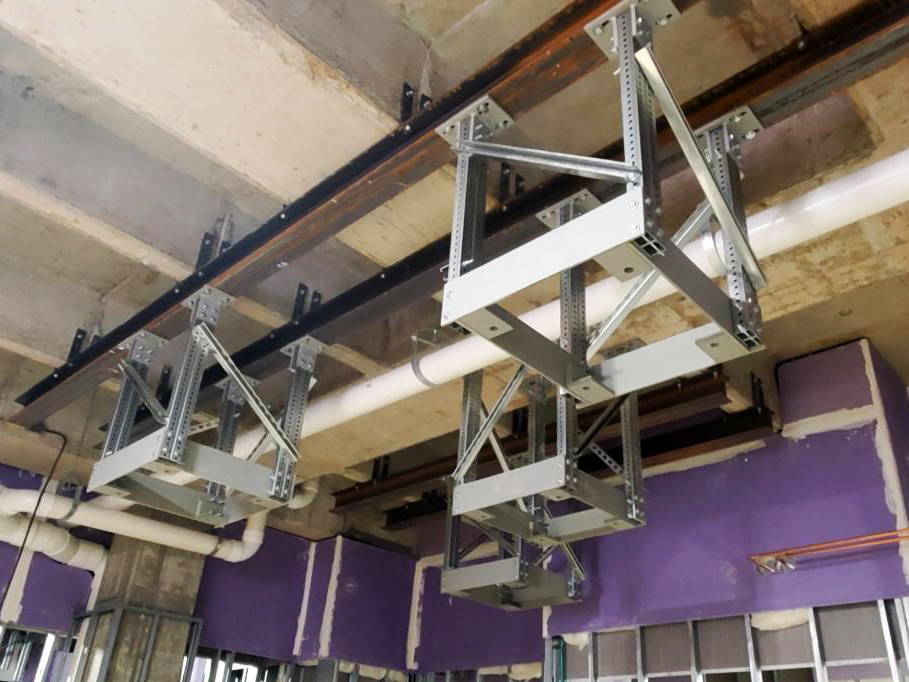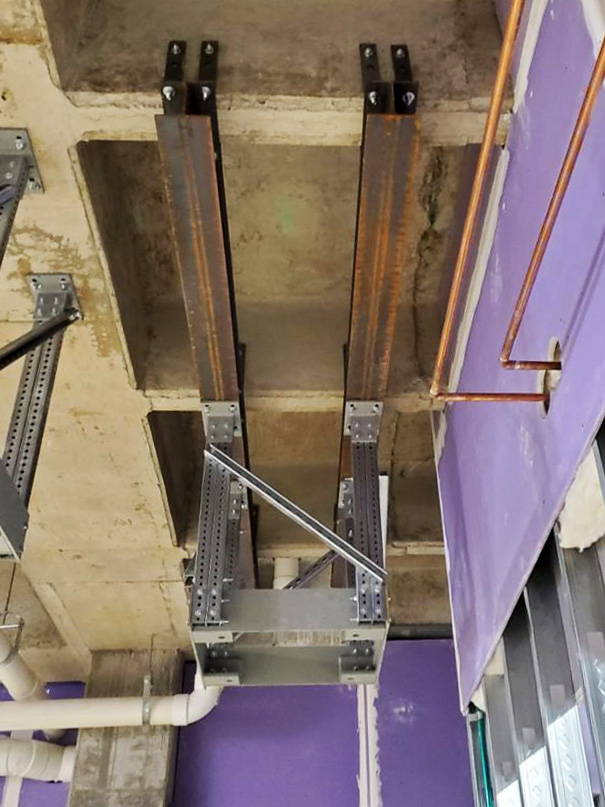 Learn More About Our Unistrut UMS Boom Support Solutions
Contact us today to discuss your project.