Unistrut Midwest's prefabrication services reduce on-site man hours, project costs, and waste. The inherent modular nature of Unistrut solutions makes prefabrication an easy choice, so your operations stay up and running while construction happens off site. And even if Unistrut Midwest is only providing materials for your project, we can still prefabricate and tag components for your field crew.
Prefabrication reduces on-site man hours.

Anything that can be done ahead of time, like cutting channel to size, pre-assembling fittings, or building repeatable components, is done at the Unistrut Midwest warehouse prior to arriving on site. Components are then tagged and labeled, simplifying installation for either our experienced field crews or your on-site team. This streamlines the installation process, getting your operations back to work as quickly as possible.
Prefabrication reduces waste.

Building supports using stock materials on site can create a lot of unnecessary waste. By building in our warehouse with a full selection of materials, our team can assemble the parts you need with minimal waste. And because Unistrut is infinitely adjustable, any changes needed during on-site installation can typically be made with existing materials.
Prefabrication reduces project costs.

By by reducing wasted materials in the building process and simplifying (and therefore shortening) on-site installation, prefabrication of your Unistrut solution lowers your overall project cost.
Our fabrication services provide you with the exact Unistrut construction materials you require for your project. The Unistrut Midwest team has experience with many different kinds of Unistrut fabrication; here are just a few that we provide.
Cut to Size Channel or Tubing
Unistrut Midwest offers various Unistrut sizes, and we will cut your Unistrut channel or Telespar square tubing to size. We will cut orders less than 50 individual cuts at no charge (larger orders might require a minimal fee). Our standard saw cuts have a +/- 1/16″ tolerance but more exact cuts are available for an additional fee.
Unistrut Midwest will package channel, fittings, or hardware in easy to use kits for our OEM customers. We will also label or tag the components for the end user.
Unistrut Midwest is able to provide Unistrut Channel and fittings in custom colors. Extended lead times may apply to non-standard colors.
Commonly Used Pre-Fabricated Support Applications
Pipe Supports
Conduit or Cable Tray Supports
Duct Trapeze Supports
Equipment Stands
Battery Racks
Rooftop Pipe, Duct, Cable Tray Supports
Catwalk Systems
Roofwalk Systems
Equipment Racks
Crossover Systems
Pre-Fabrication Project Photo Gallery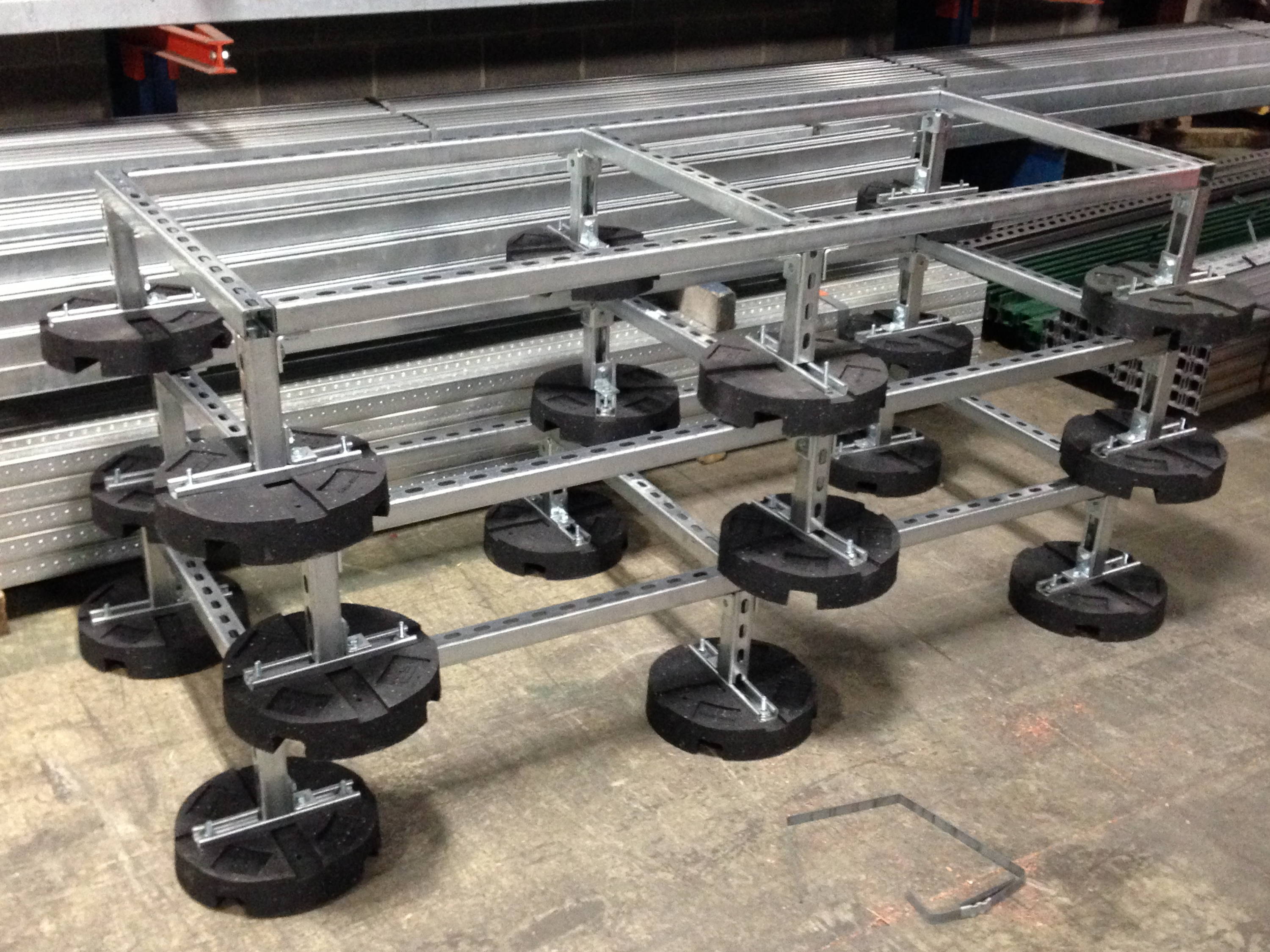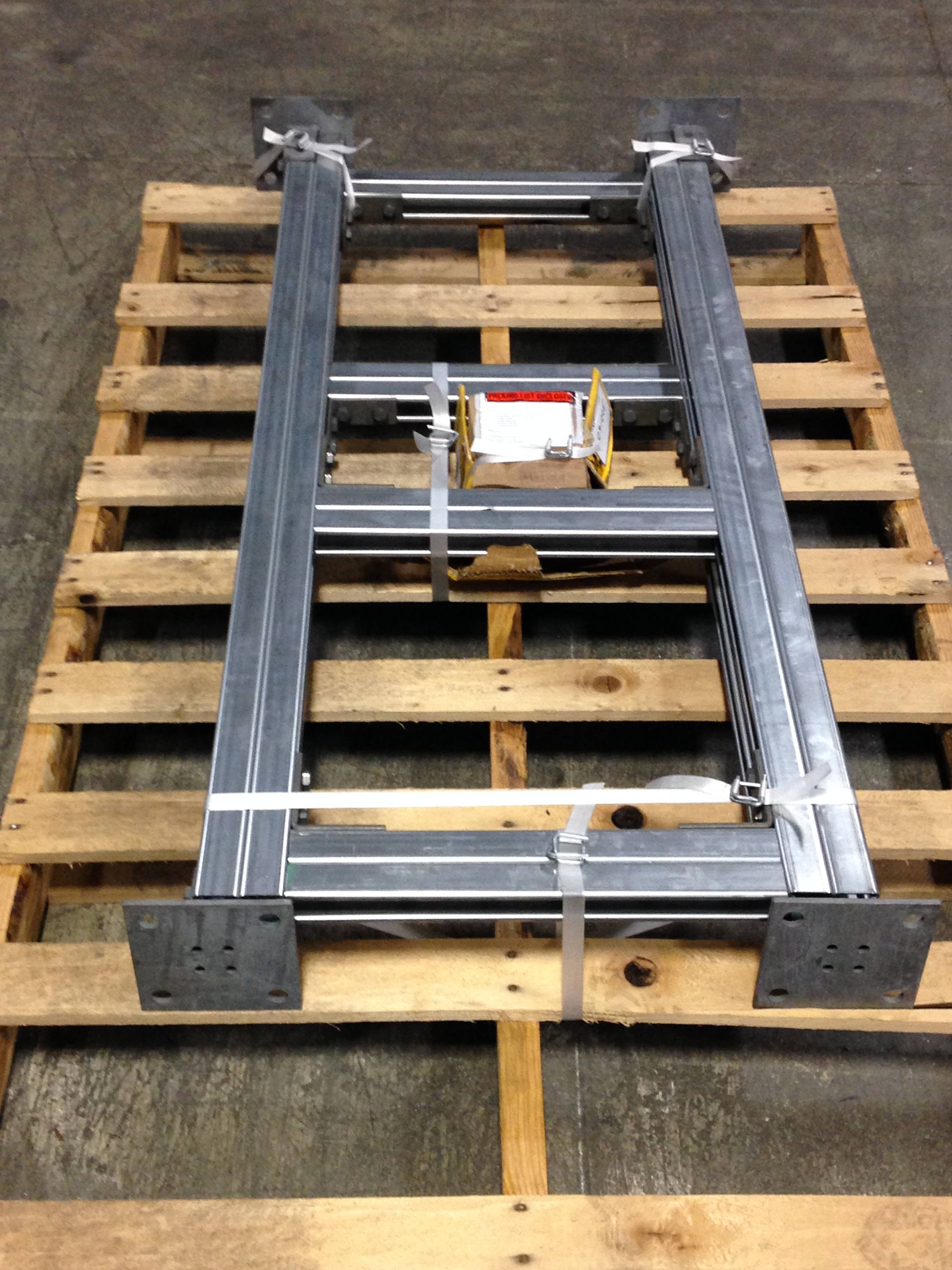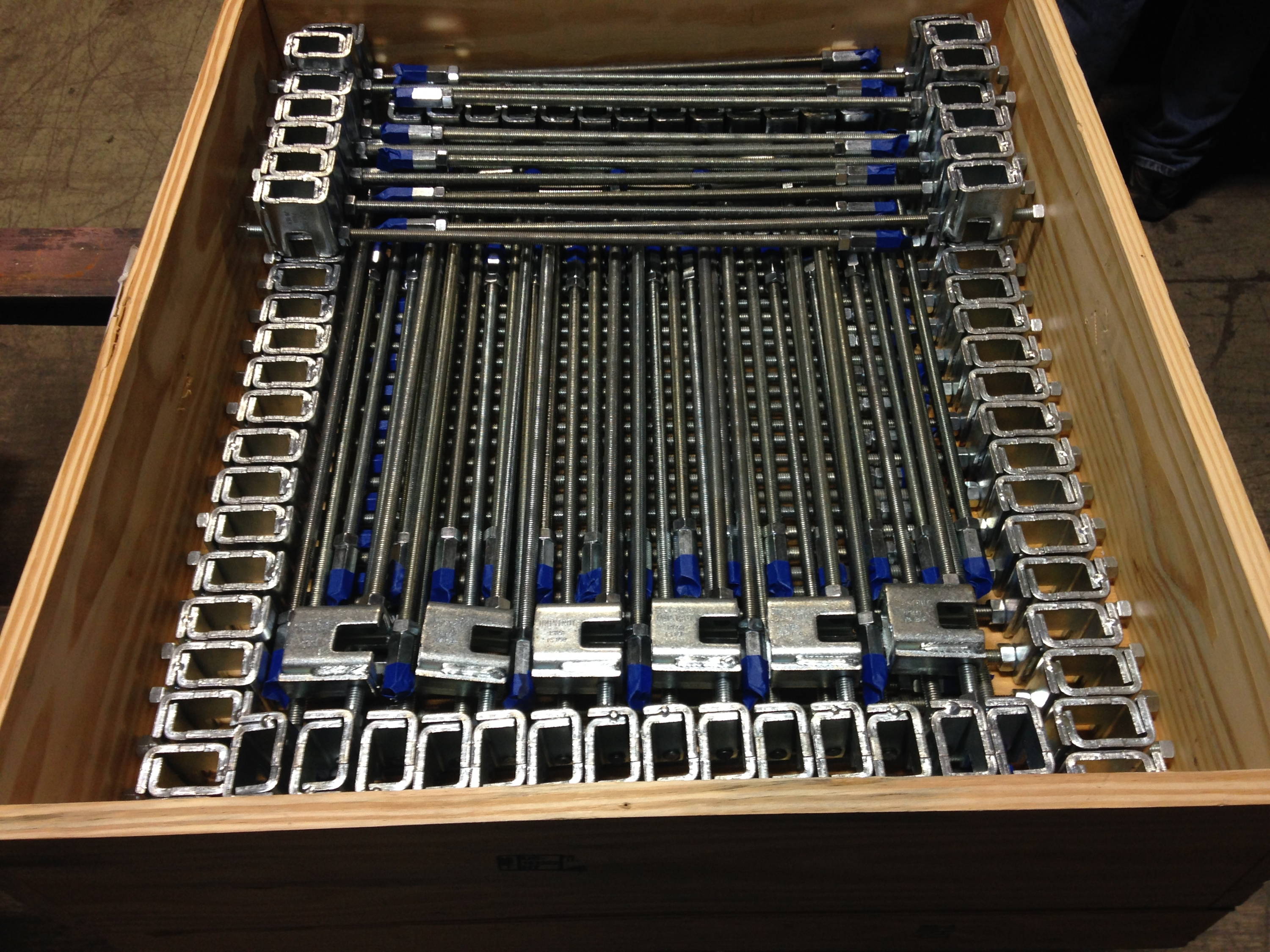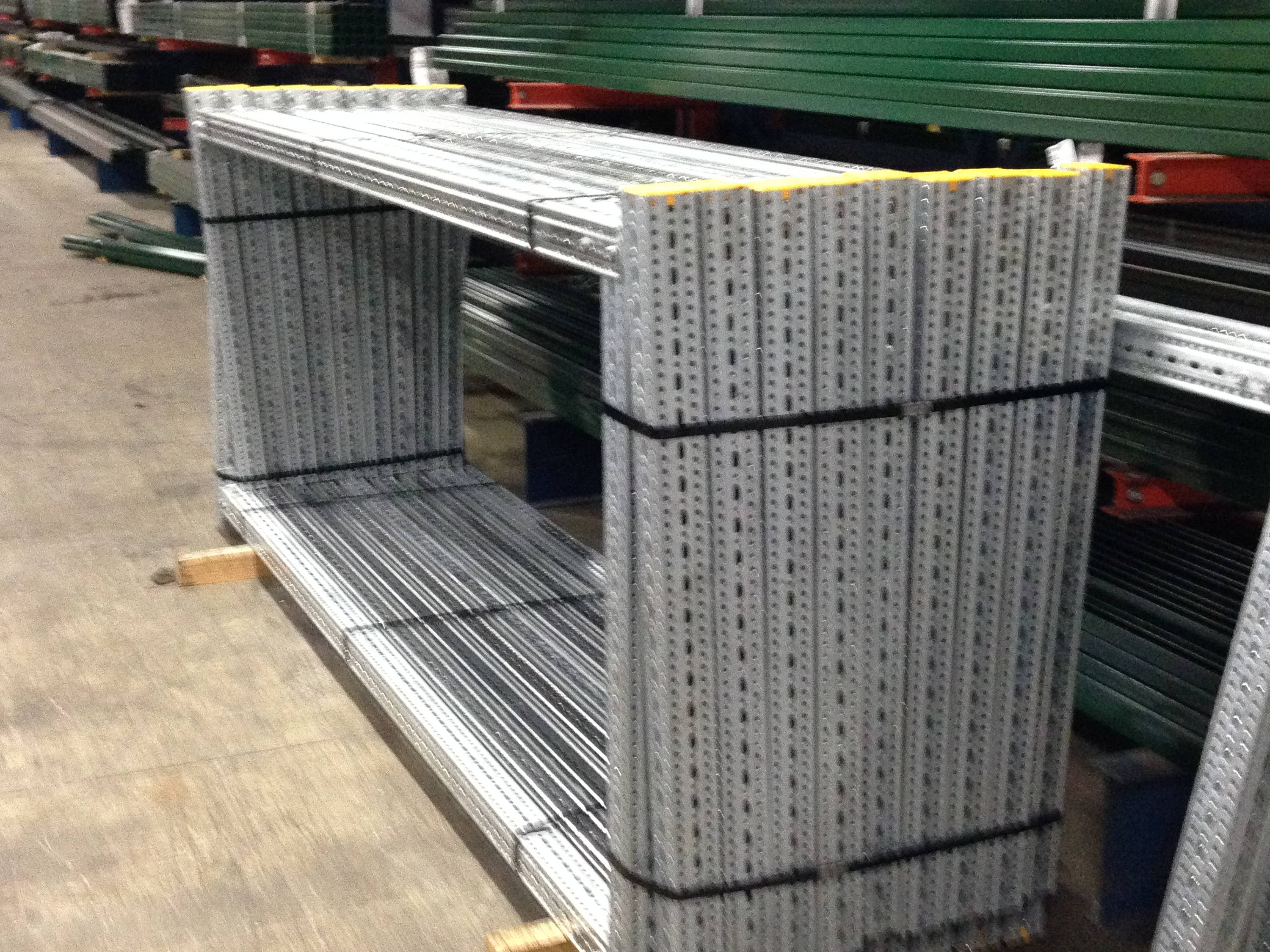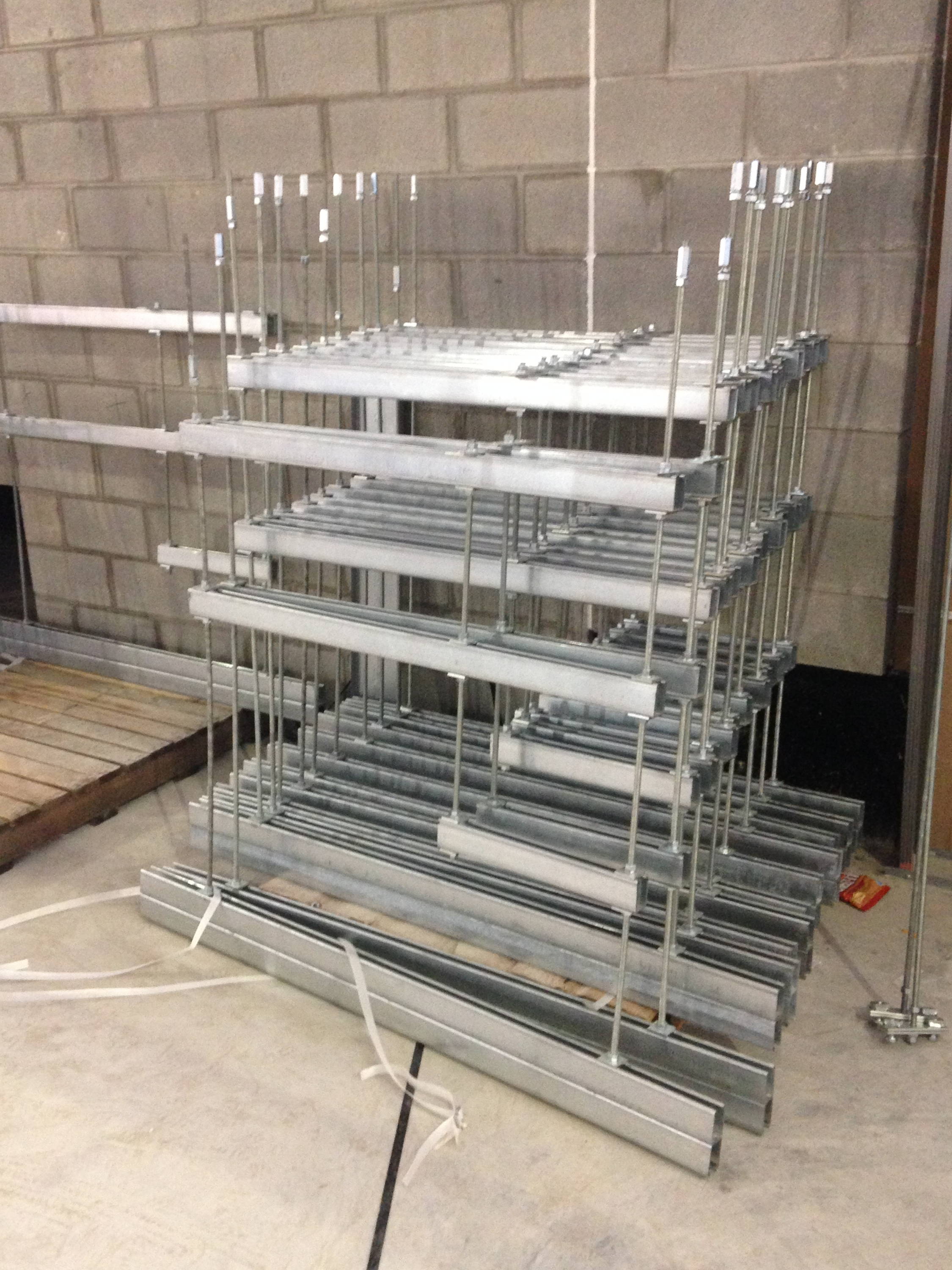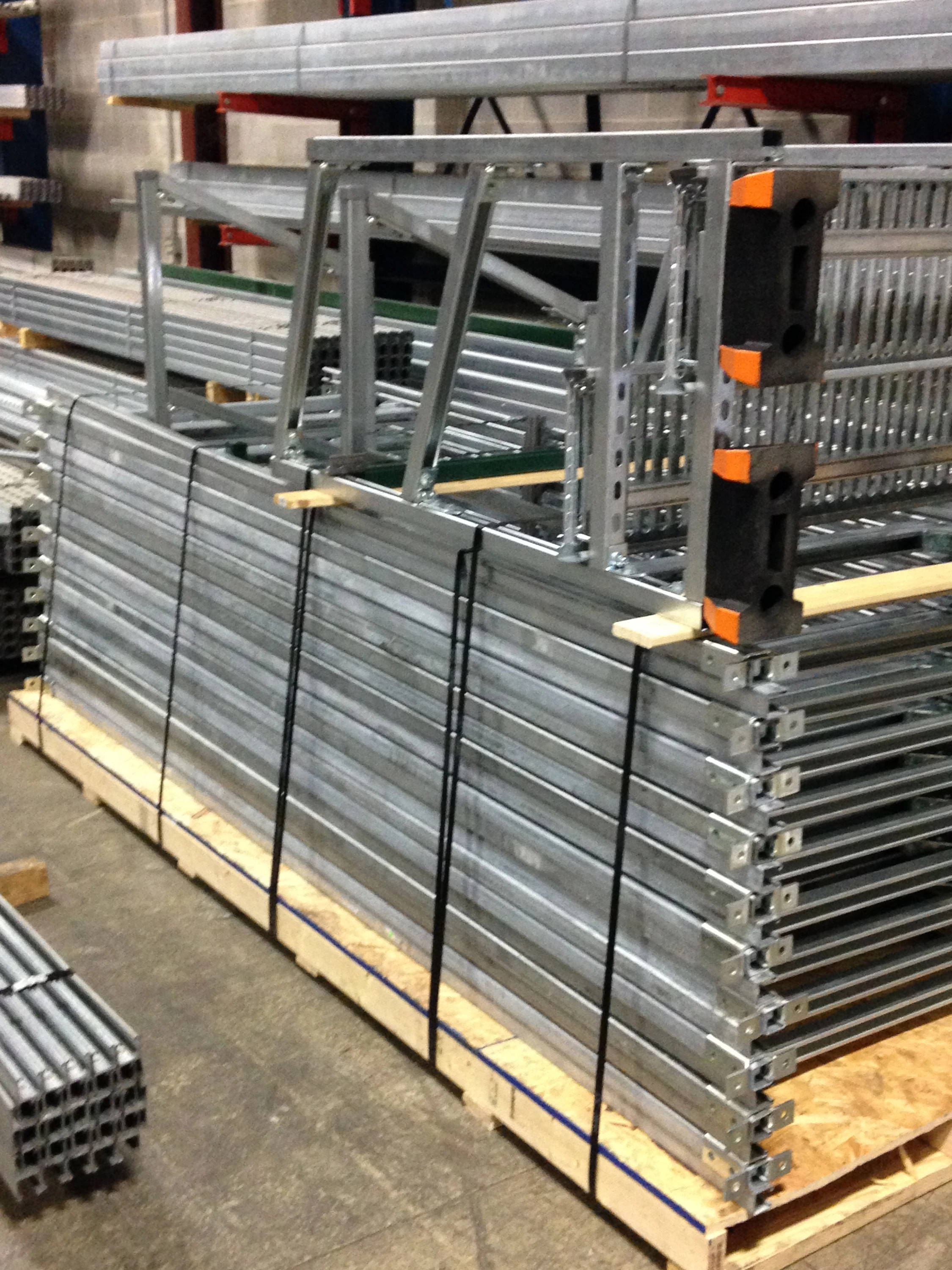 Learn More About Our Unistrut Pre-Fabrication Options
Contact Unistrut Midwest today to discuss your potential project and see if pre-fabrication is an option for you!