LNA Solutions offers the widest range of structural connections in North America.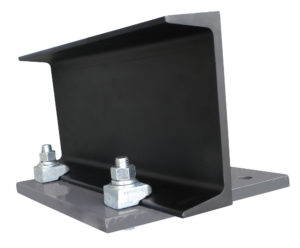 Not sure where to start? Let our experts lead the way and help you design an application that fits your needs. From engineering to fabrication, Unistrut Midwest is there to help you get the job done right. Feel free to give us a call or shoot us an email with any questions you might have!
BeamClamp products are structural clamps designed to secure steel-to-steel connections without the need for onsite drilling or welding. All BeamClamp products are available as single products or as full steel connection solutions. BeamClamp assembly typically consists of BeamClamps, hardware, and/or location plates.
---
LNA Solutions' proprietary BoxBolt product line provides the simplest and fastest way to connect to HSS (Hollow Structural Sections), where access is restricted from the back of the connection. BoxBolt products are structural anchor bolts that rid the need for onsite drilling or welding through bolting. All BoxBolts comply with International building codes and are supplemented with LNA Solutions' BoxSok installation tool which amplifies the speed and simplicity of installation for steel-to-steel connection projects.
---
LNA Solutions' steel floor grating clips are used to secure either open steel gratings or solid steel plate flooring to support steel. Grating clips allow the flooring to be connected securely without the need for access to the underside of the floor, nor drilling or welding to the supporting steel.