Did you know that Unistrut Midwest specializes in lockers and locker accessories? Lockers aren't just for high school; from hospitals and fitness facilities to country clubs and spas, lockers are available in a multitude of sizes, configurations, finishes, and security levels for nearly any storage application. Whether you're looking for a traditional metal locker for a school gym or non-porous phenolic lockers for a hospital or lab setting, the Unistrut Midwest team has the solution for your application.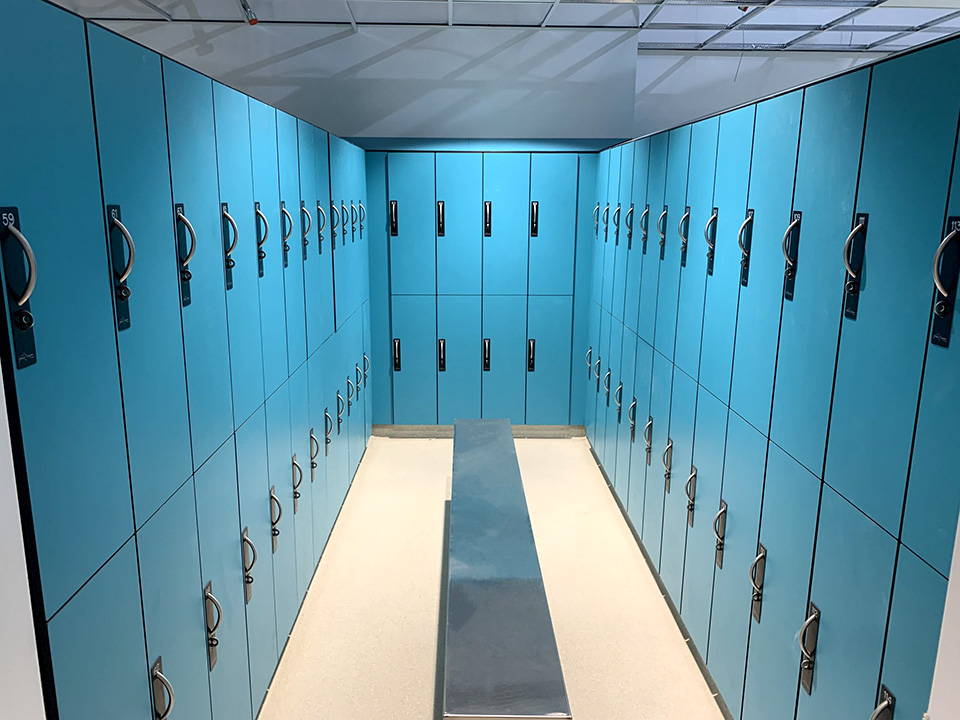 Save time and money and let our Unistrut Midwest experts guide you through your next locker project. We furnish and install all types of lockers, including metal, plastic, phenolic, and wood. And we offer a turnkey solution by providing quotes, design, delivery, and installation.


Locker Brands Offered by Unistrut Midwest
Lyon offers athletic and gym lockers, ventilated gym lockers, and even custom locker solutions, all in multiple tier, size, and finish options. Lyon lockers come standard with handles with a padlock hasp, but built-in lock options are also available.
Legacy Lockers is a leading provider of custom lockers and related furnishings for golf and country clubs, fitness facilities, and athletic departments. They boast the broadest selection of formats, materials, hardware, and finishes, from exotic woods to custom finishes.
At Unistrut Midwest, we carry both phenolic and PolyLife lockers from PSiSC. Solid core phenolic is regarded as the most durable material for lockers, making it an ideal choice for high-traffic areas. PolyLife, also known as High-Density Polyethylene (HDPE), is available with antimicrobial finish and handles, making it an excellent choice for high-moisture areas.
Republic has been a leading manufacturer of steel lockers since 1930, with 34 standard colors, hundreds of sizes, and many style combinations. Unistrut Midwest is proud to offer the following locker lines from Republic: Quick Ship lockers, PDQ lockers, ventilated gym lockers, corridor lockers, and ADA lockers.
List Industries & Art Metal Products
List Industries carries both production and stock lockers, offering an abundant selection with the features you need. Unistrut Midwest offers athletic team lockers, heavy-duty ventilated lockers, and TA-50 lockers from List Industries.
View some of Unistrut Midwest's recent locker projects in the photo gallery below. Contact us for information on any of the projects in the galleries!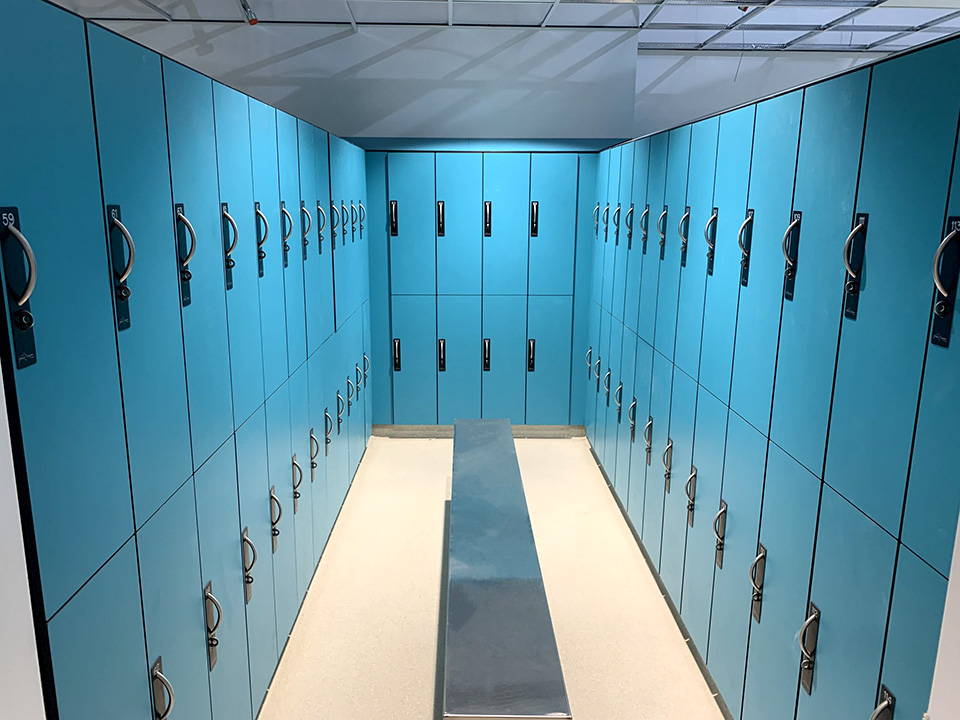 Double-tier Phenolic lockers feature a unique non-porous surface which eliminates the ability for bacteria, mold, and mildew to grow in wet areas and lab settings.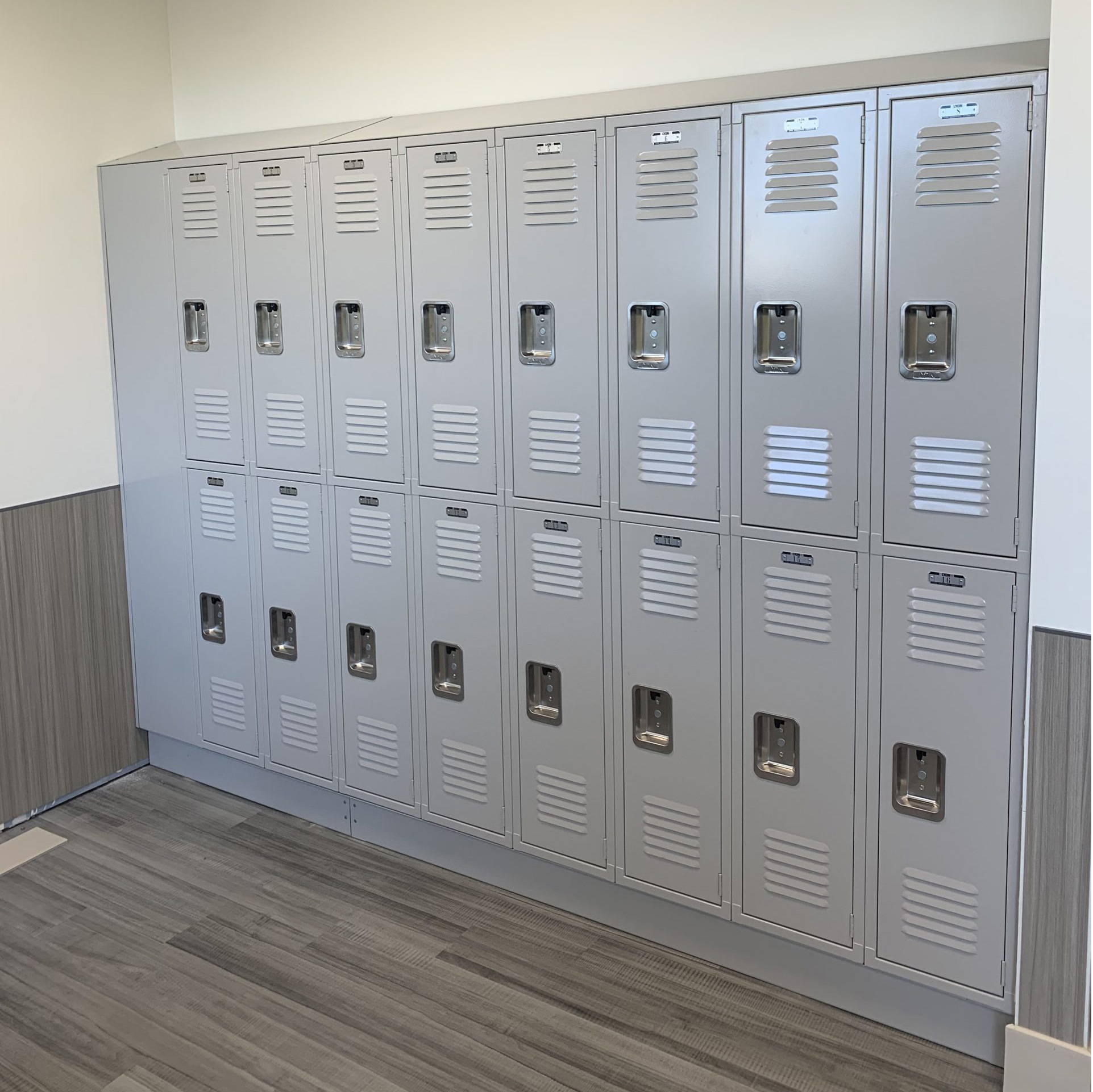 Lyon double-tier standard lockers for hospital use in a confined space.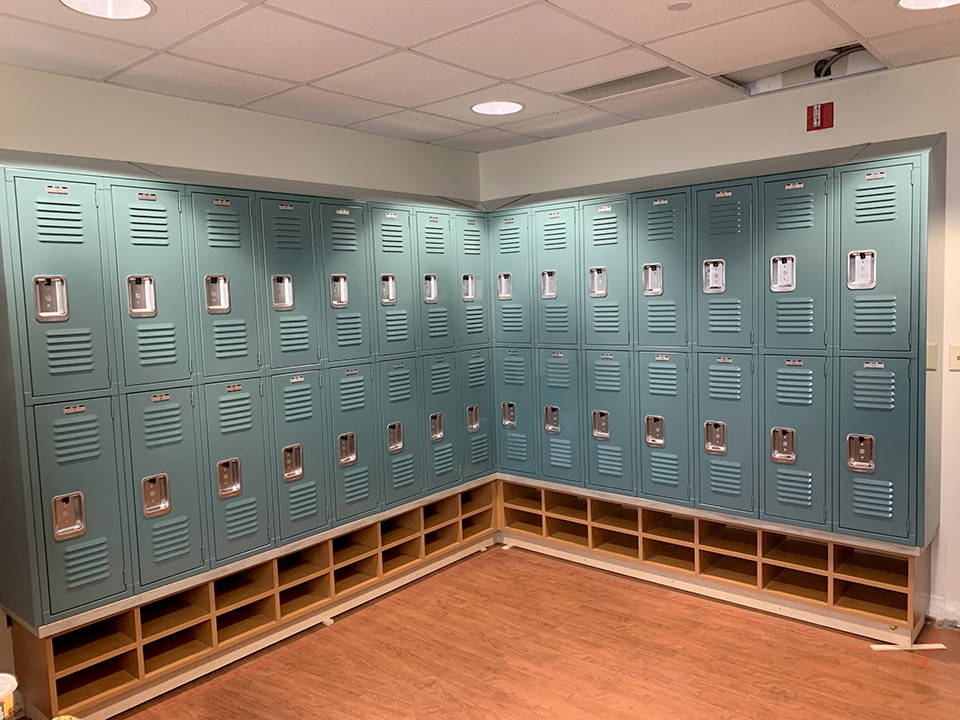 Lockers can be installed above elevated casework cubbies for additional storage to allow employees to change out their street shoes with their work shoes.
Lyon triple tier athletic lockers are welded for strength and feature a ventilated door.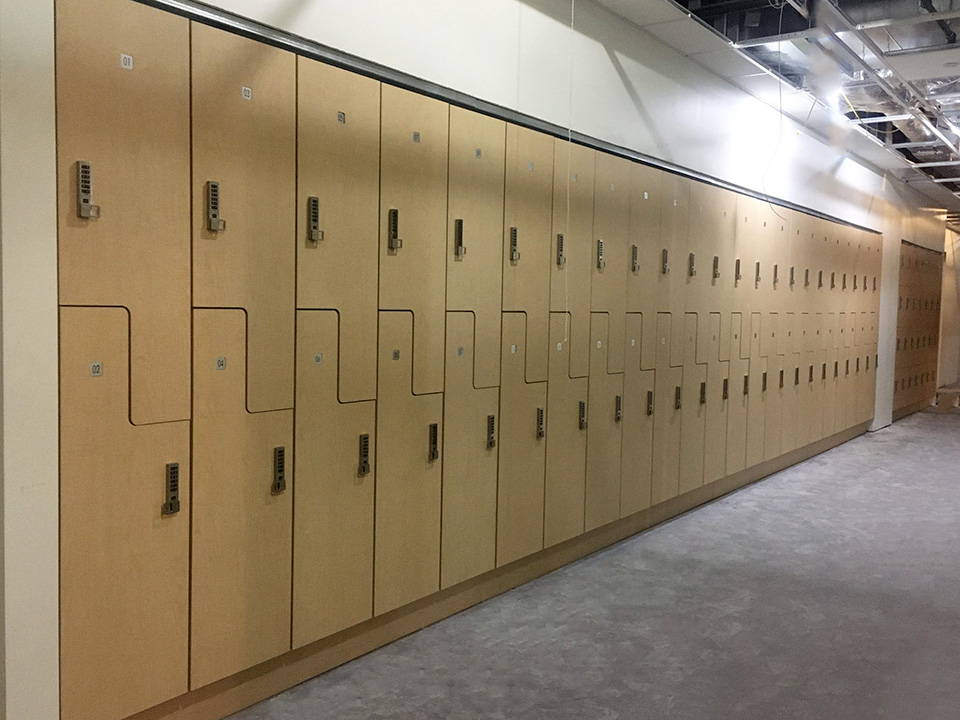 Legacy P-Lam lockers for student use, feature a built-in "shared use" Digilock NextLock Sola to accommodate multiple users of each locker.