Unistrut Midwest has vast experience in the installation of Unistrut Catwalk Systems across the United States. Our professional crews have installed walkways ranging from 10 to 1,000 lineal feet, so no project is too large or small for our team to tackle. We also have a network of subcontractors across the country, so regardless of your projects location we can provide a professional, trained Unistrut crew to install your walkway. Unistrut Midwest has the expertise to get your job done safely and on schedule.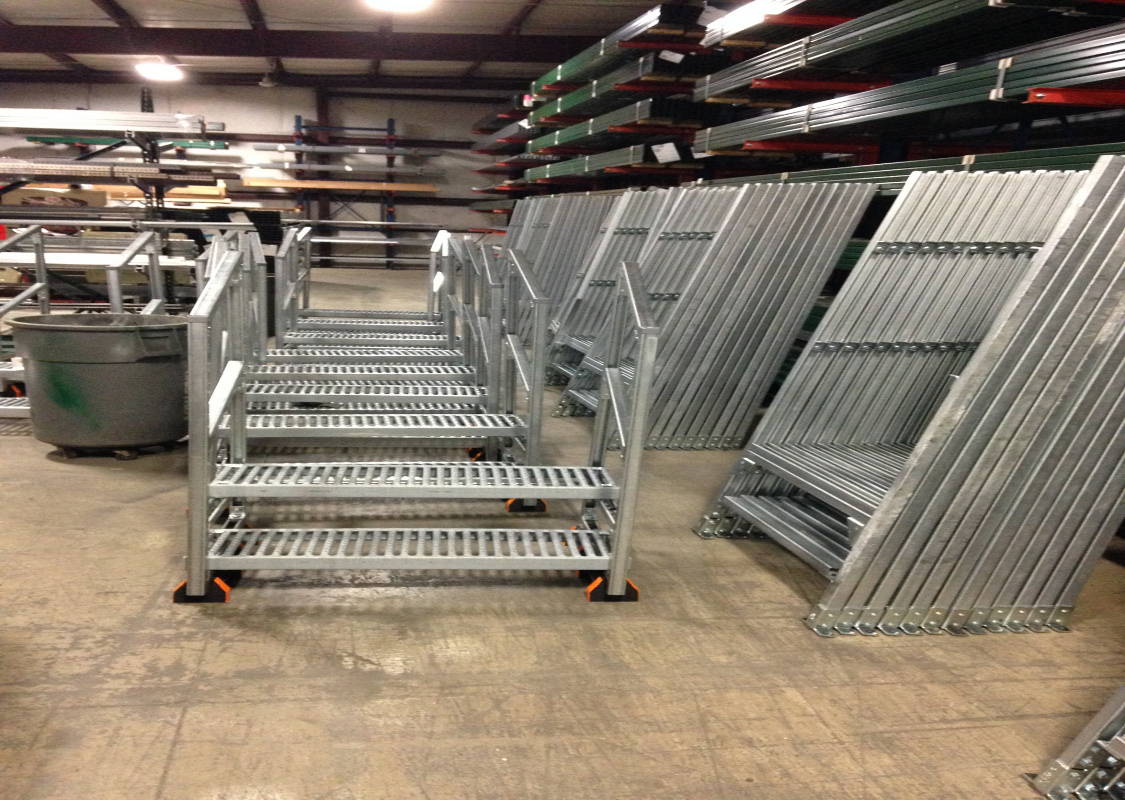 Unistrut Midwest offers many pre-fabrication solutions in order to reduce on site man hours, reduce project costs, and reduce waste. Our pre-fabricated solutions reduce the number of man hours by simplifying the installation process for the field crews. Any activity such as cutting channel to size, pre-assembling fittings, or building repeatable components that can be accomplished in our warehouse at ergonomically adjustable work stations is done before arriving on site. Pre-fabrication reduces on site work and eliminates much of the waste associated with building walkways with stock materials on site, which lowers the walkway cost overall.
If Unistrut Midwest is providing materials only for your project, we can still pre-fabricate and tag components for your field crew.
This simplifies the installation for crews who do not work with Unistrut daily and reduces any down time on site. Since the walkway shows up pre-built and labeled for an easy step by step installation, the installation crew should be able to have a minimal learning curve with our systems. Contact us for further explanation of these services and we would be happy to assist with your project.
Learn More About Our Unistrut Catwalks
Unistrut Midwest is here to help you source, pre-fabricate, and instal your catwalk systems.