In the rapidly expanding cannabis industry, construction projects need to be fast paced in order to get products to market as soon as possible. Unistrut Midwest can not only design solutions, supply product, and provide installation, we can expedite your construction schedule to get your facility operational quickly and efficiently.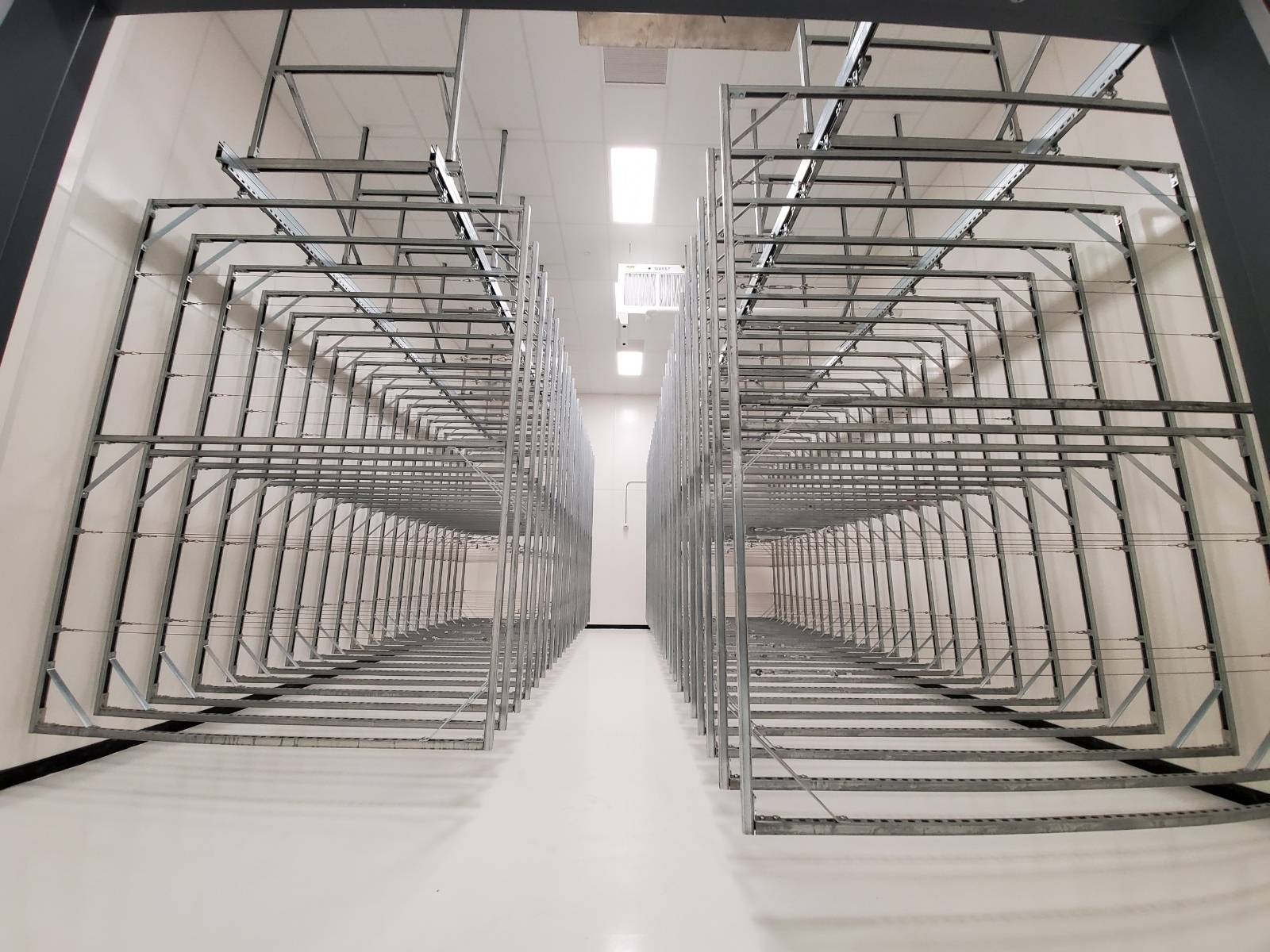 As cannabis becomes legalized for both medical and recreational use across the United States, there is a growing need for construction teams who can meet the industry's unique requirements. Tightly controlled indoor marijuana grow operations place a premium on the utilization of every square foot so as to maximize yield. Unistrut Midwest has helped design solutions that allow our cannabis clients to leverage all available space.


Unistrut Cannabis Storage Solution Benefits
Drying racks are constructed from stock components for faster lead times than other modular solutions or welded structures.
All connections are bolted which allows for modifications in the field using only hand tools. No need to bring out an entire team for a simple adjustment.
Many drying rack components can be pre-fabricated, allowing much of the work to be completed ahead of time so that installation takes just a matter of hours.
Unistrut trolley systems allow racks to slide along tracks to their storage positions while the plants dry, keeping them out of the way.
The fully customizable nature of Unistrut means that your design can maximize all available square footage.
Unistrut Cannabis Project Photo Gallery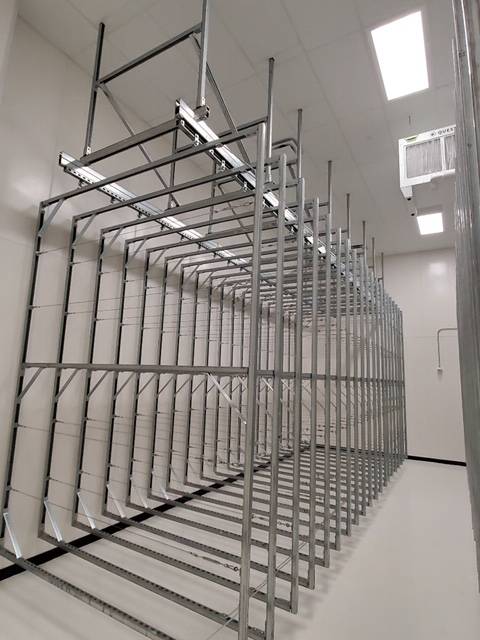 Drying racks are constructed from stock Unistrut components leading to faster lead times and quick installation.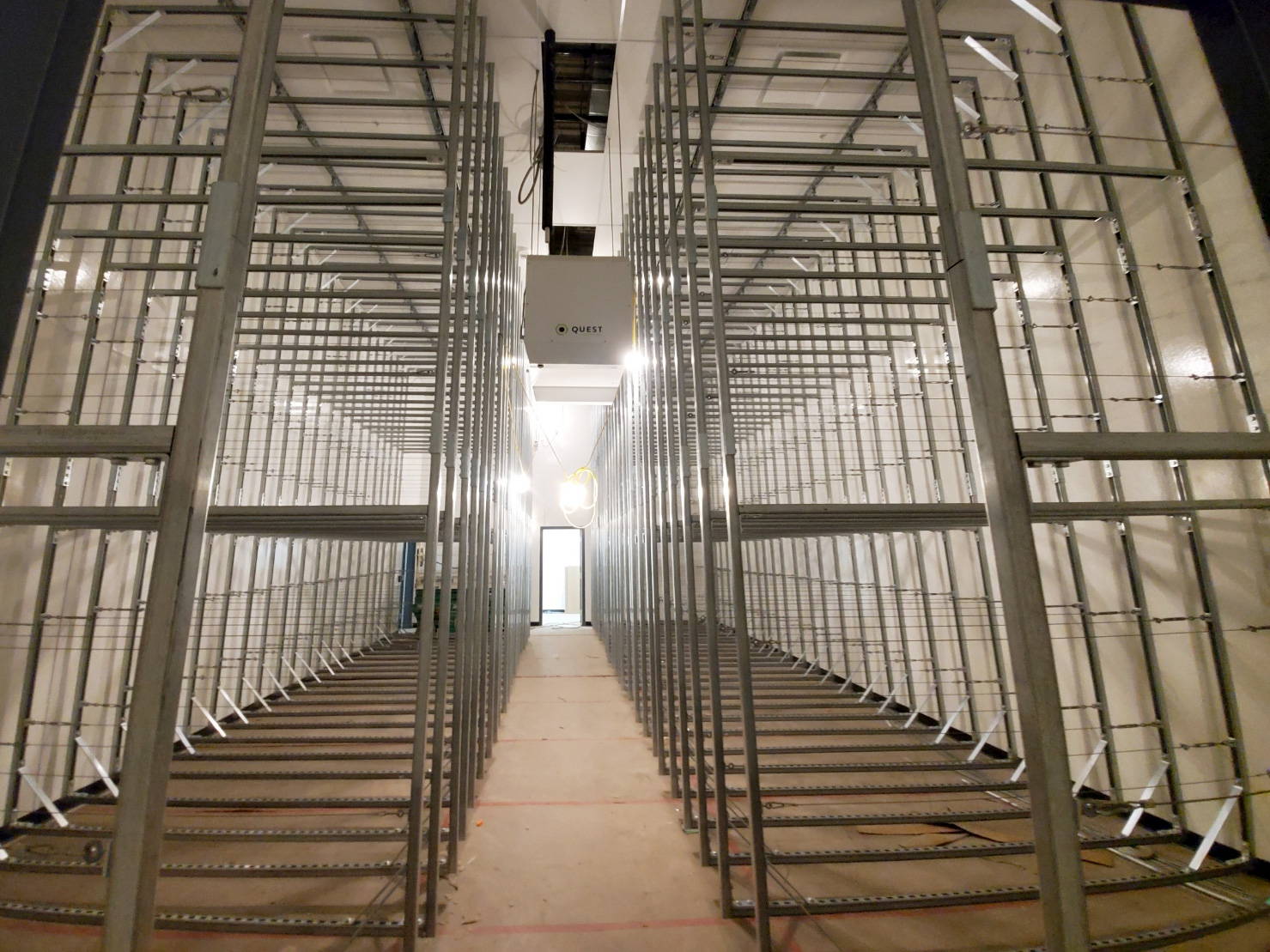 Unistrut trolleys allow the racks to move freely providing easy access.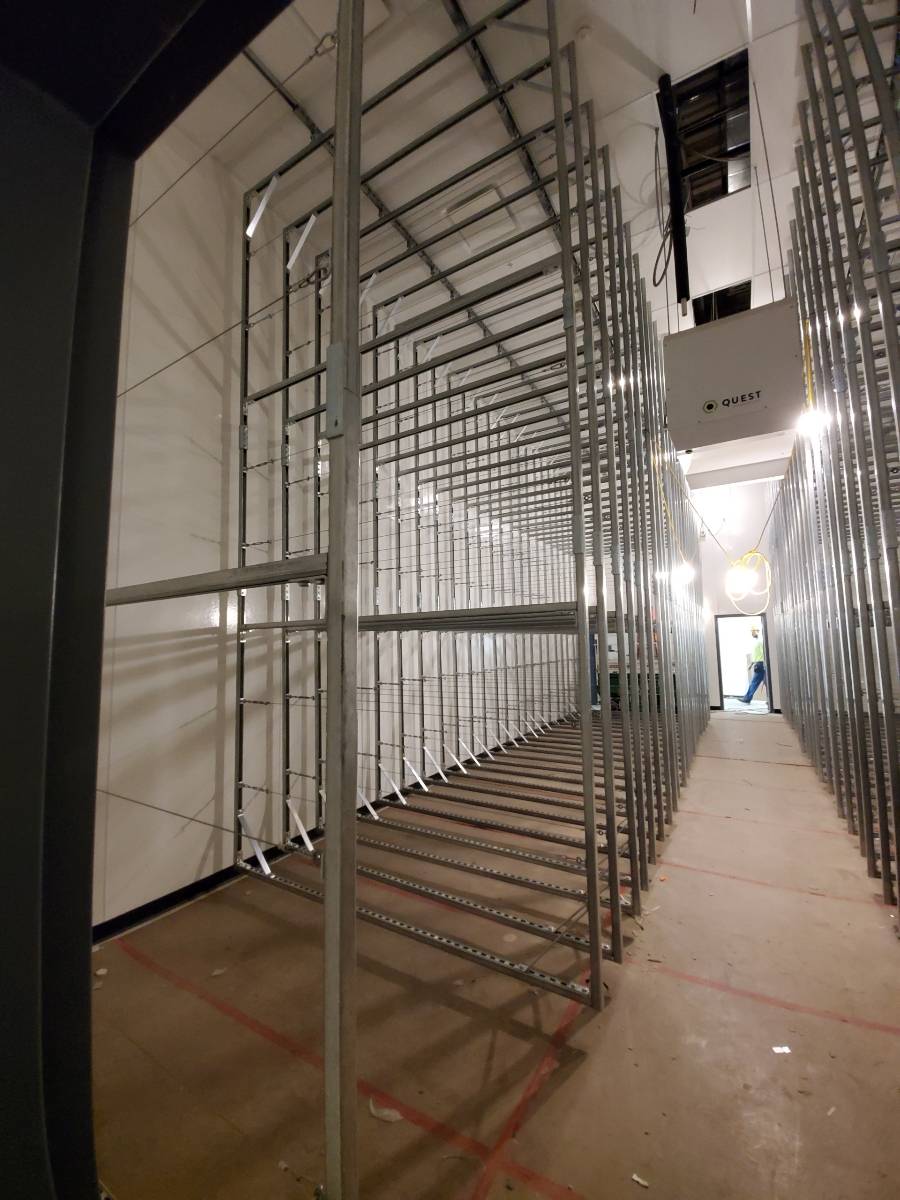 Unistrut channel and fittings allow for easy field modifications with simple hand tools.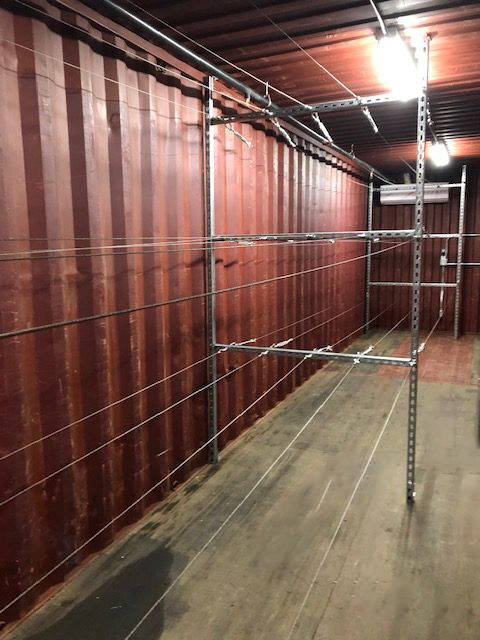 Unistrut drying racks can fit in small confined spaces, as seen here installed within a shipping container.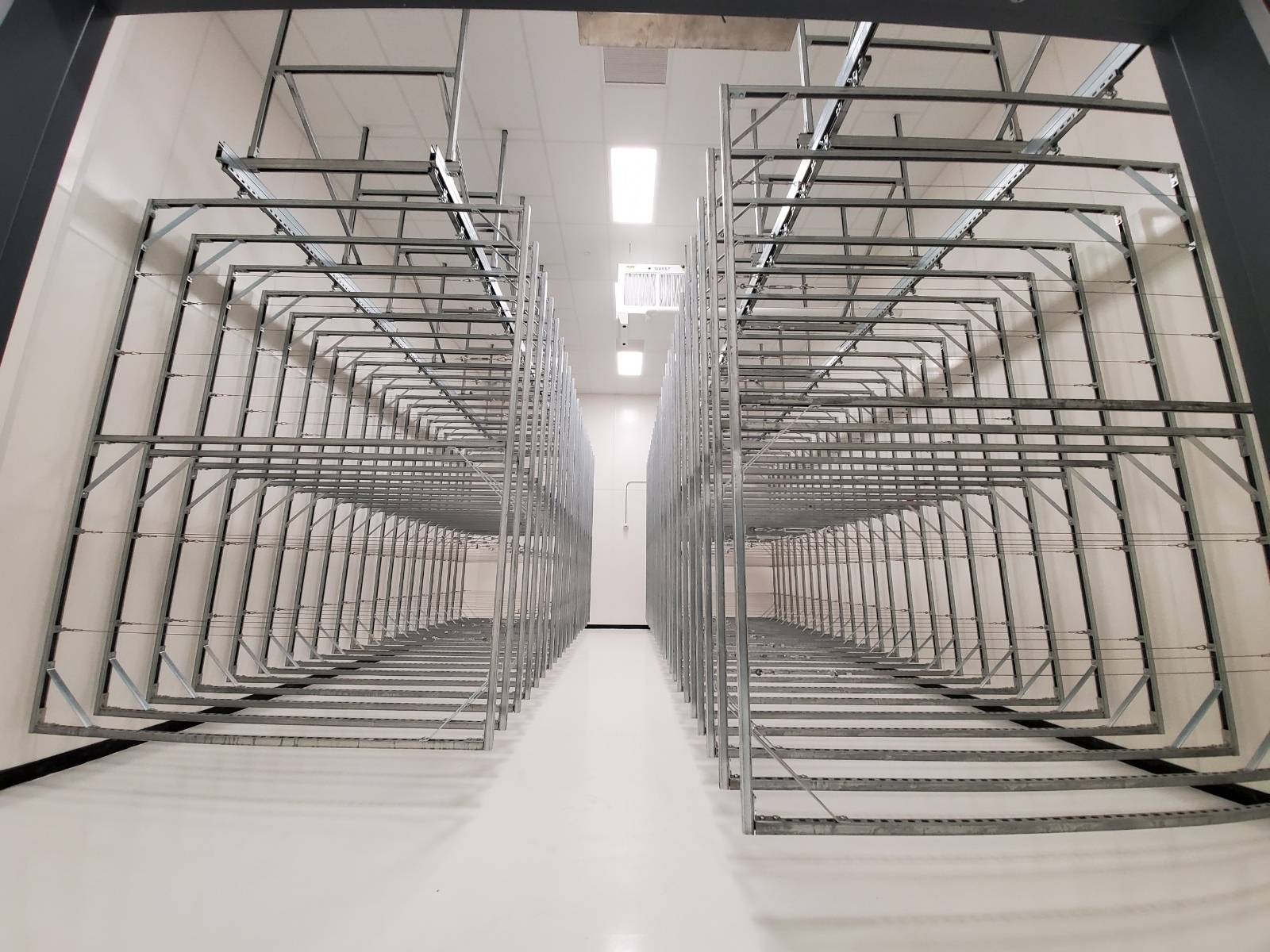 Cannabis Drying Rack made from Unistrut channel and stainless steel cables, 8'6" wide by 11' tall, utilizing a Unistrut trolley system.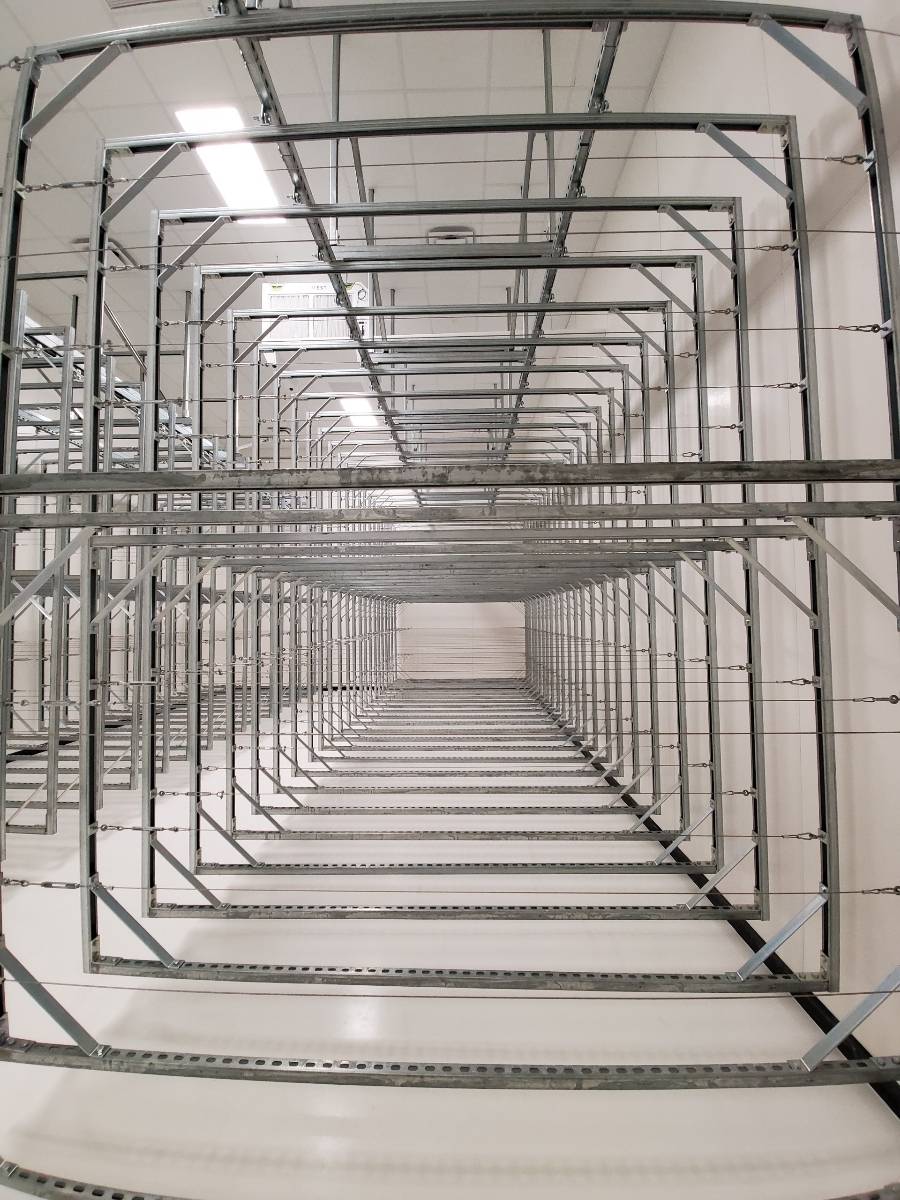 Unistrut cannabis drying rack allows the leaves to be draped over cables to dry in a temperature and humidity controlled room.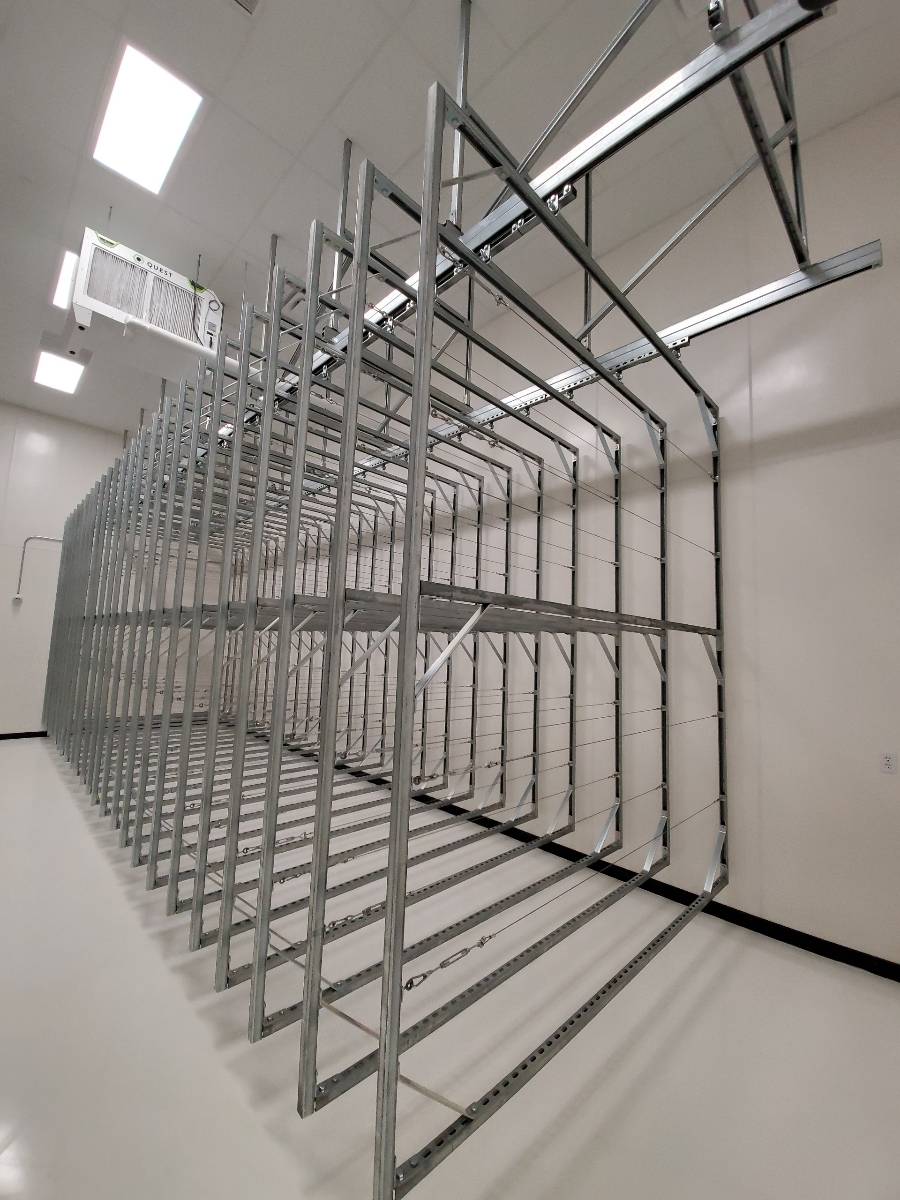 Unistrut Midwest works closely with architects and engineers to design the perfect cannabis drying rack solution for your space.