The legalization of cannabis for Medical or Recreational use across the United States has created many new construction projects with unique requirements. The control of the growing, drying, and processing of marijuana requires marijuana grow facilities to be tightly controlled indoor grow operations. The indoor grow operations place a premium on the utilization of every square foot under the roof to maximize the yield per square foot. Unistrut Midwest has helped design solutions for multiple projects that have allowed the facilities to utilize maximum available space.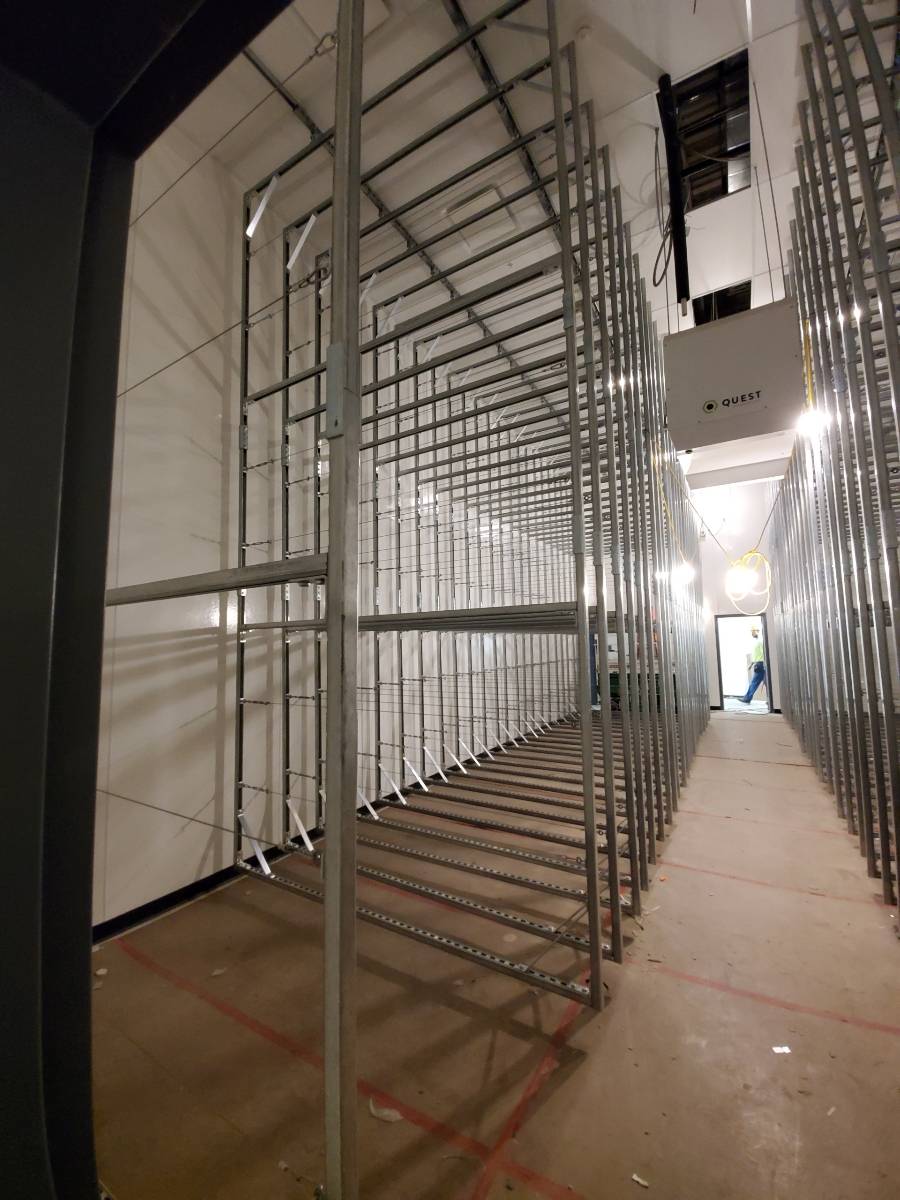 The industry is often looking at fast-paced construction projects to get products to market as fast as possible. Unistrut is here to help come up with solutions to expedite your construction schedule and get the facility operational.


Cannabis Storage Solution Benefits
Drying racks are constructed from stock components for faster lead times than other modular solutions or welded structures.
All connections are bolted which allows for modifications in the field using only hand tools.
Pre-Fabricated designs allow systems to be installed in just a matter of hours.
Trolley systems allow racks to slide along tracks to their storage positions while the plants dry.
Fully customizable designs help facilities maximize available space.
Unistrut Midwest Excels at Obscure Designs
We are glad to assist on any project whether new construction, making the most of your available space, or retrofitting a shipping container, we have the experts to get your project done.