Unistrut Fiberglass Strut is the most widely used and accepted non-metallic strut support system in the world because it is the most complete quality line of non-metallic accessories, fasteners, hangers, pipe clamps, and channels available.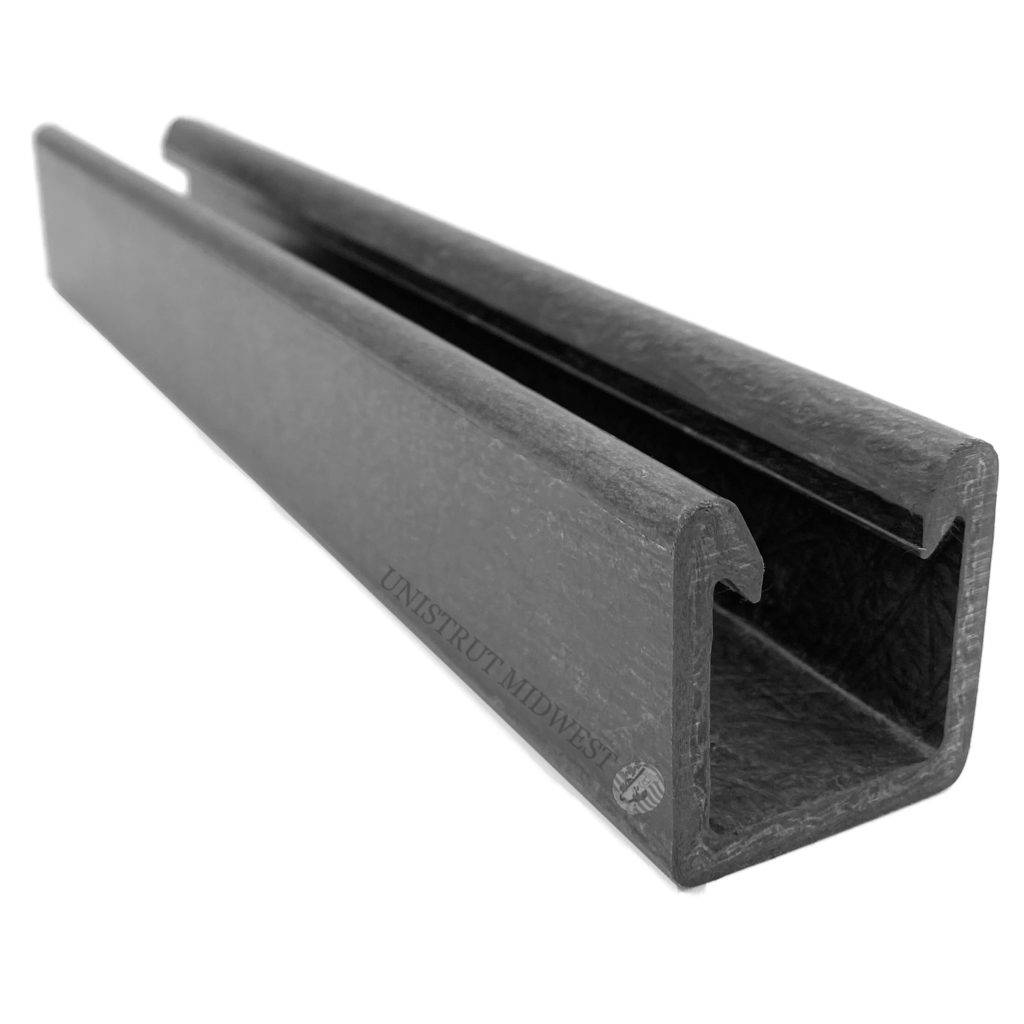 Fiberglass Unistrut is a versatile, high-strength product that has been successfully used in thousands of applications worldwide. Made from entirely nonmetallic, corrosion-resistant resins, the Fiberglass strut can be used in demanding environments where steel Unistrut systems have traditionally failed.


Typical Applications for Fiberglass Unistrut
Wastewater Treatment
Refineries
Chemical Plants
Marinas
Pulp and Paper Plants
Desalination Facilities
Amusement Parks
Aquariums/Zoos
Underground Vaults
Pools
MRI Rooms
Fiberglass strut systems are available in two standard profiles. The Aickinstrut profile which incorporates a pointed flange design uses only Aickenstrut pipe clamps or channel nuts. The SST or Unistrut profile is identical to the standard Unistrut profiles and uses Unistrut style channel nuts and pipe clamps.
Channels are provided in 10′ or 20′ sections. All channels are available in Polyester (P material) or Vinylester (V Material). For help selecting the proper profile, see the Fiberglass Catalog for load charts and chemical compatibility tables, or contact Unistrut Midwest today!
See all Fiberglass channels here.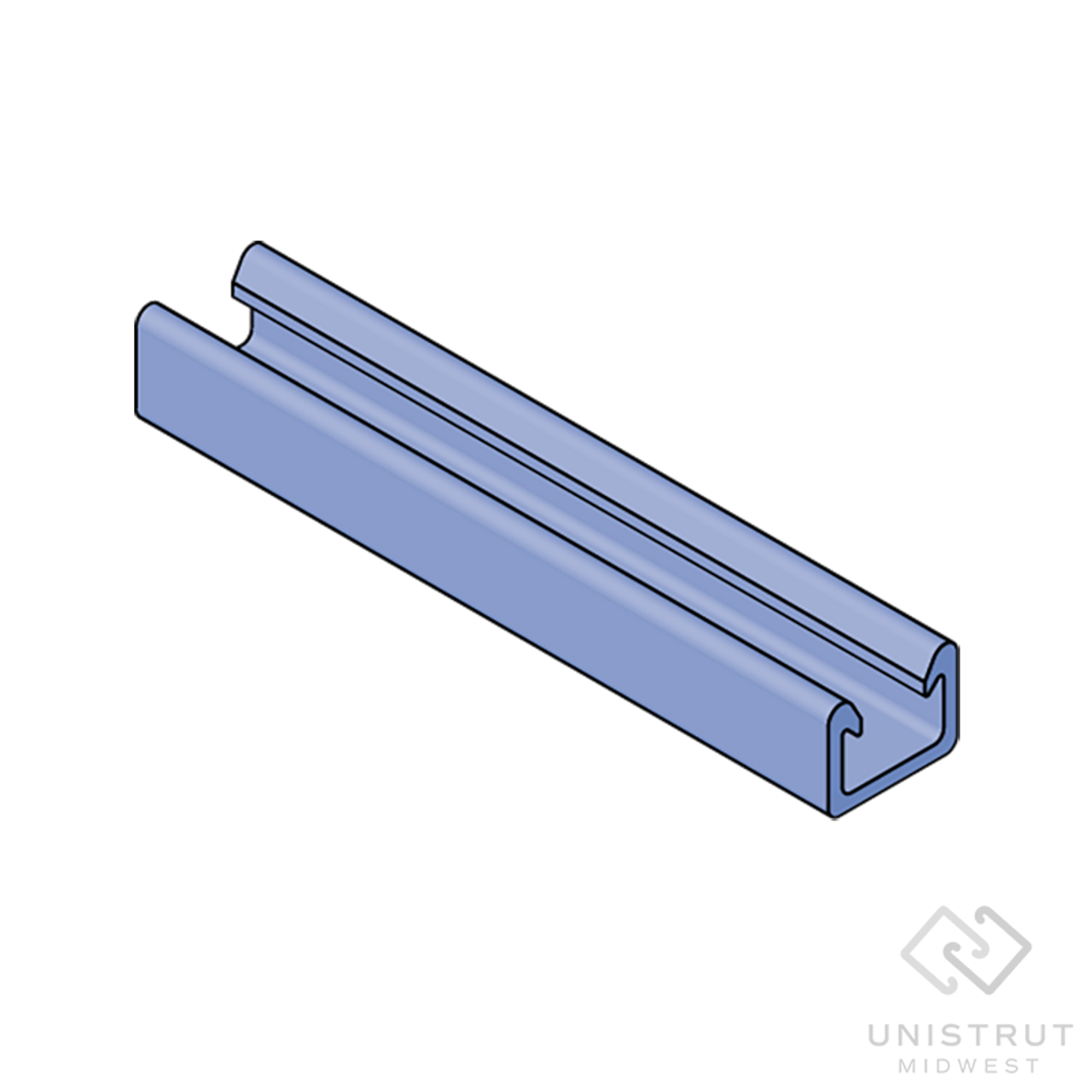 ---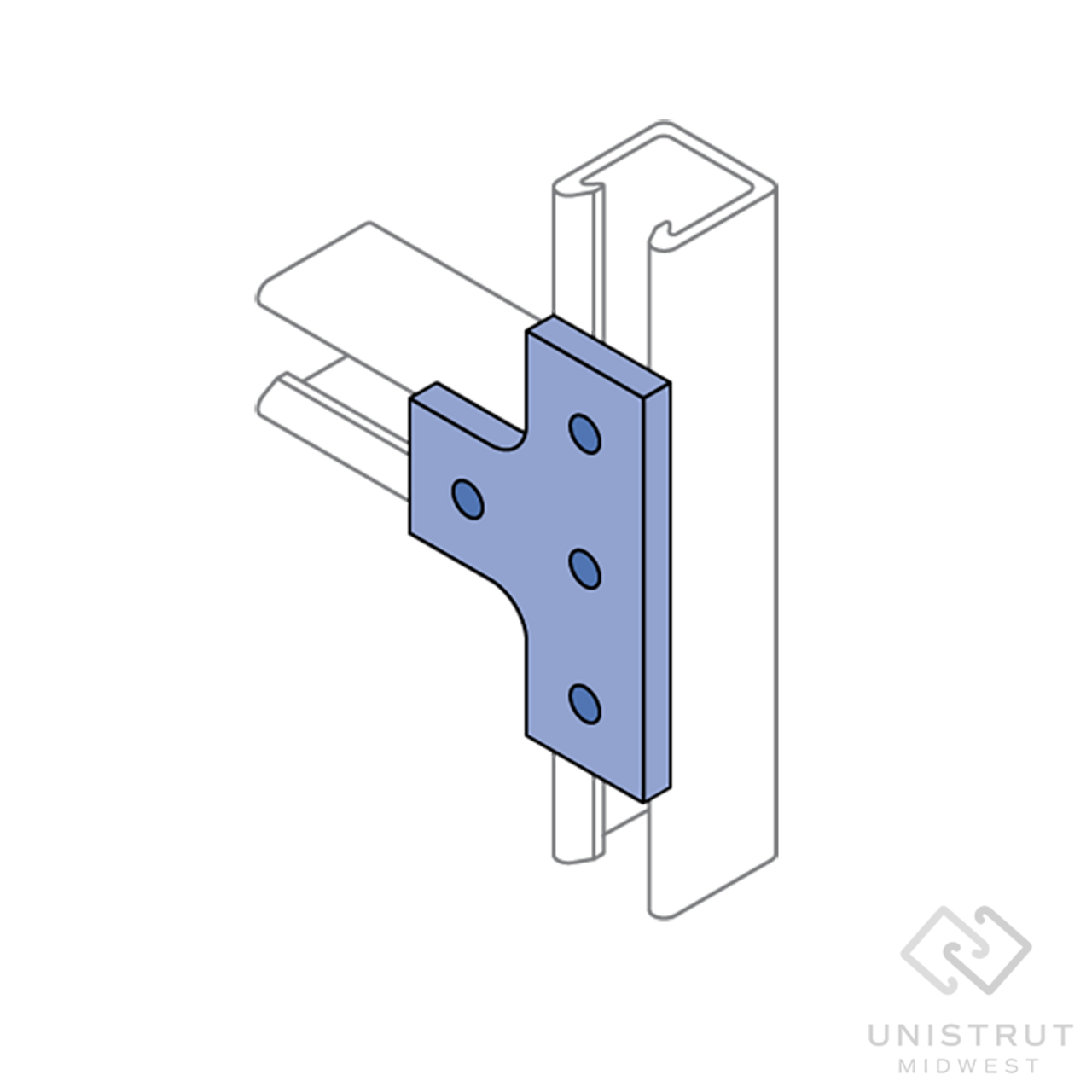 Fiberglass Strut Fittings
The fiberglass framing has a wide variety of strut fittings similar to the steel Unistrut line. Available in fiberglass are flat fittings, angular fittings, U-Shaped Fittings, and Post Bases.
See all Fiberglass Fittings here.
---
The Unistrut Fiberglass strut line offers a full range of nonmetallic hardware.
Fiberglass Bolts, Nuts, Washers

Fiberglass All-Thread Rod

Fiberglass U-Bolts

Fiberglass Channel Nuts (Heavy Duty and Standard Duty Available)

Fiberglass Channel Closure Strip
See all Fiberglass Hardware and Fasteners here.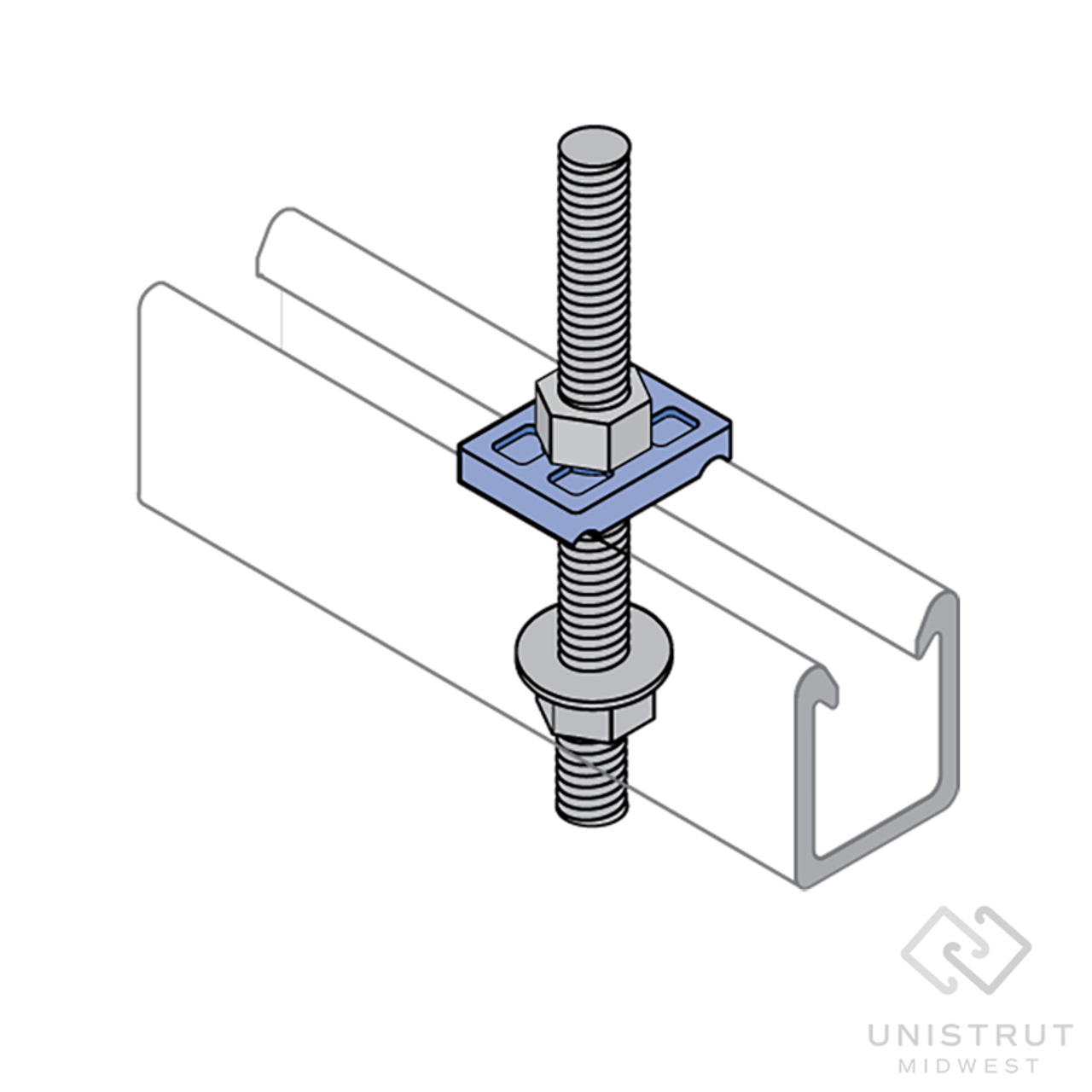 ---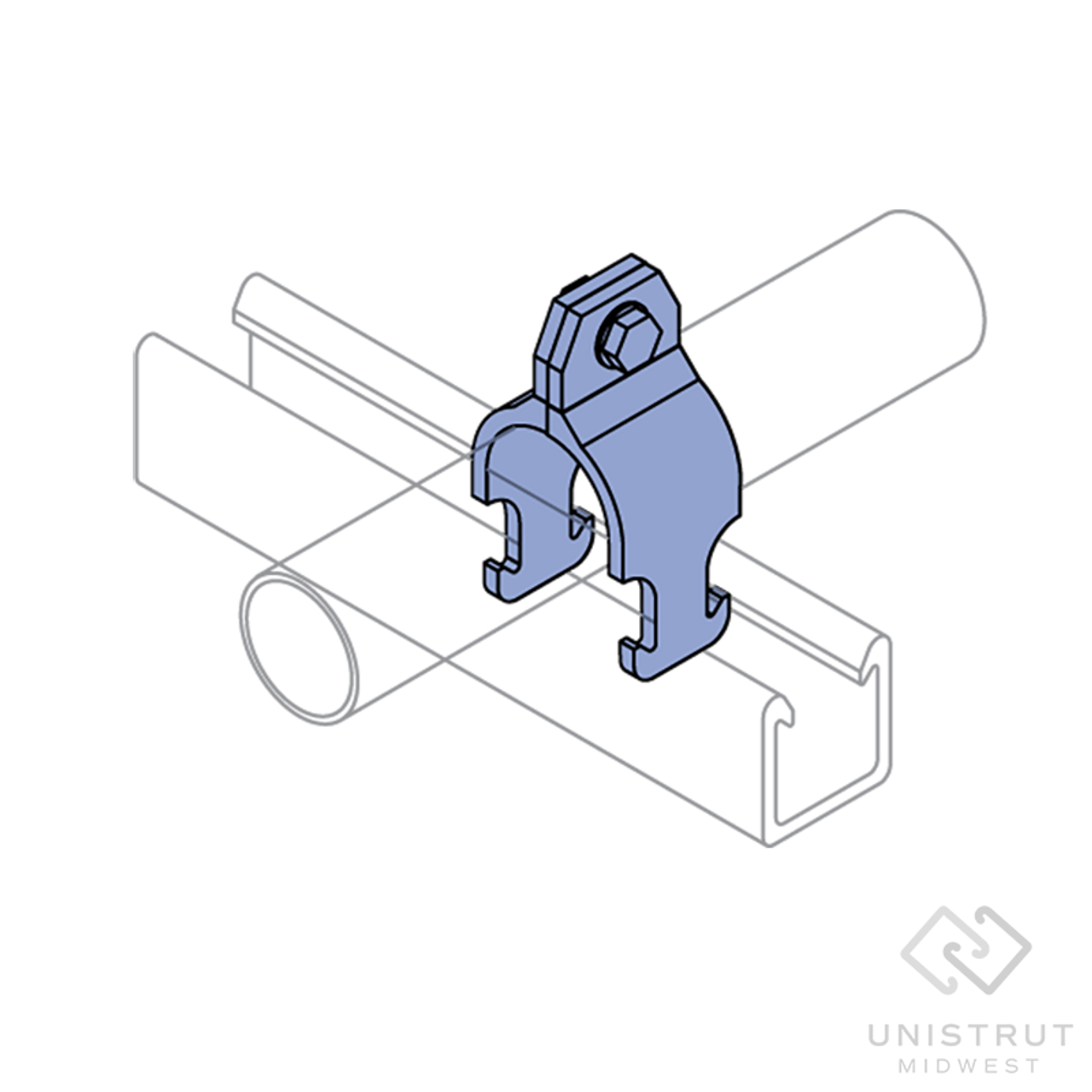 The Fiberglass Unistrut System includes a variety of pipe clamps.
Unistrut Pipe Clamps

Fiberglass Clevis Hangers

Adjustable Pipe Straps

Fiberglass Two Hole Straps
See all Fiberglass Pipe Clamps here.
Unistrut Channel and Fittings Available in Fiberglass