In an effort to serve customers in all markets, Unistrut offers many of our channels and fittings in stainless steel. Stainless Steel Unistrut is a high quality, corrosion resistant material that is ideal for outdoor applications, waste water treatment facilities, and other corrosive environments. Stainless Steel offers 5 times the corrosion protection over the hot-dipped galvanized Unistrut. For pharmaceutical, food processing, and other clean room applications, Unistrut offers a stainless steel Food Grade Strut product line.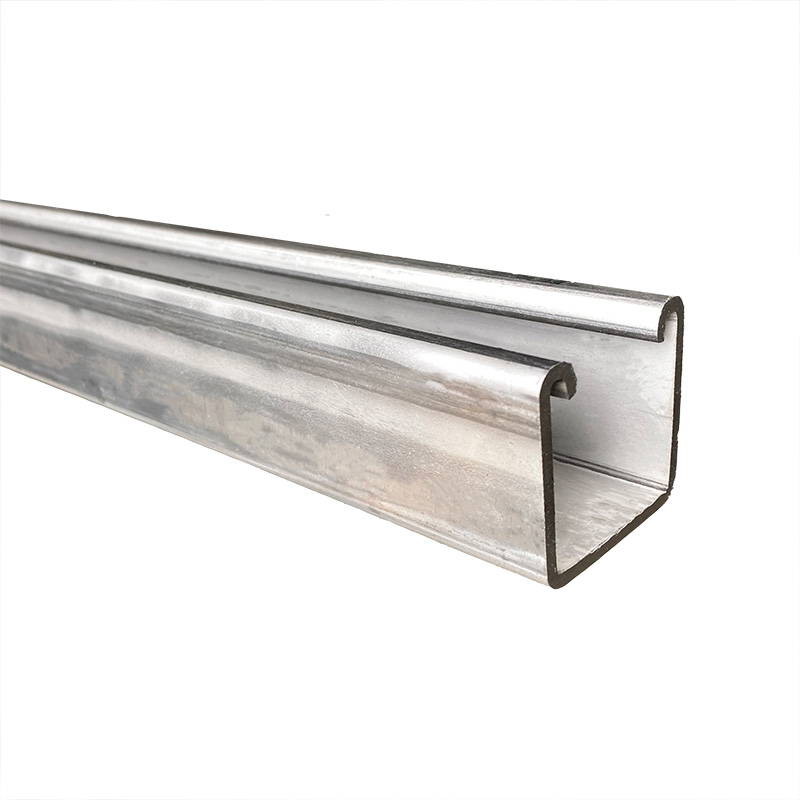 Unistrut metal framing is available in several grades of stainless steel, including Type 304 (SS), Type 316 (ST), and Type 321. Stainless Steel channel load data is the same as the steel channel sections.
Stainless Steel Unistrut offers the longest anticipated service life of any steel channel or fittings in the Unistrut family. Whether you need to support a pipe in a waste water treatment facility, electrical conduits in a food processing wash down area, or a battery rack in a coastal environment; Unistrut's stainless steel strut channel supports will endure the harshest of environments.
Typical Markets For Stainless Steel Strut Channel
Wastewater Treatmant Plants
Shipyards
Oil and Gas Processing Facilities
Refineries
Power Plants
Industrial Rooftop Applications
Any Outdoor application in high salinty Enviornments (Gulf Coast, Pacific Coast)
Off Shore Drilling Platforms
Pharmaceutical
Food Processing
Clean Rooms
Breweries
Chemical Plants
Food Grade Stainless Unistrut

Food Grade Strut is a patented system for mounting pipe and conduit in sanitary food processing applications. This system includes a series of stainless steel struts, u-bolts, and brackets for installing pipe and conduit on vertical surfaces (wall mount strut) and horizontal surfaces (trapeze mount strut).
The Food Grade Strut® sanitary mounting system is widely used throughout the food processing industry to mount sanitary dairy tubing, schedule pipe, rigid conduit, EMT, Ocal®, copper pipe and more to walls, ceilings, structures, machinery, etc.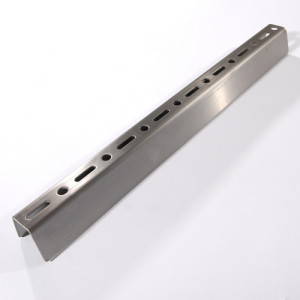 Unistrut Channel and Fittings Available in Stainless Steel
NOTE: Type 316 stainless is also available for most products. Contact us for specific component availability in 316 Stainless.