When many people hear Unistrut, they think Ceiling Grids or Support Systems. But the truth is, Unistrut lends itself to any project our clients can think up. No matter your requirements, there is a Unistrut solution for you. And our team at Unistrut Midwest loves a challenge, so let us help you find the solution to your unique application.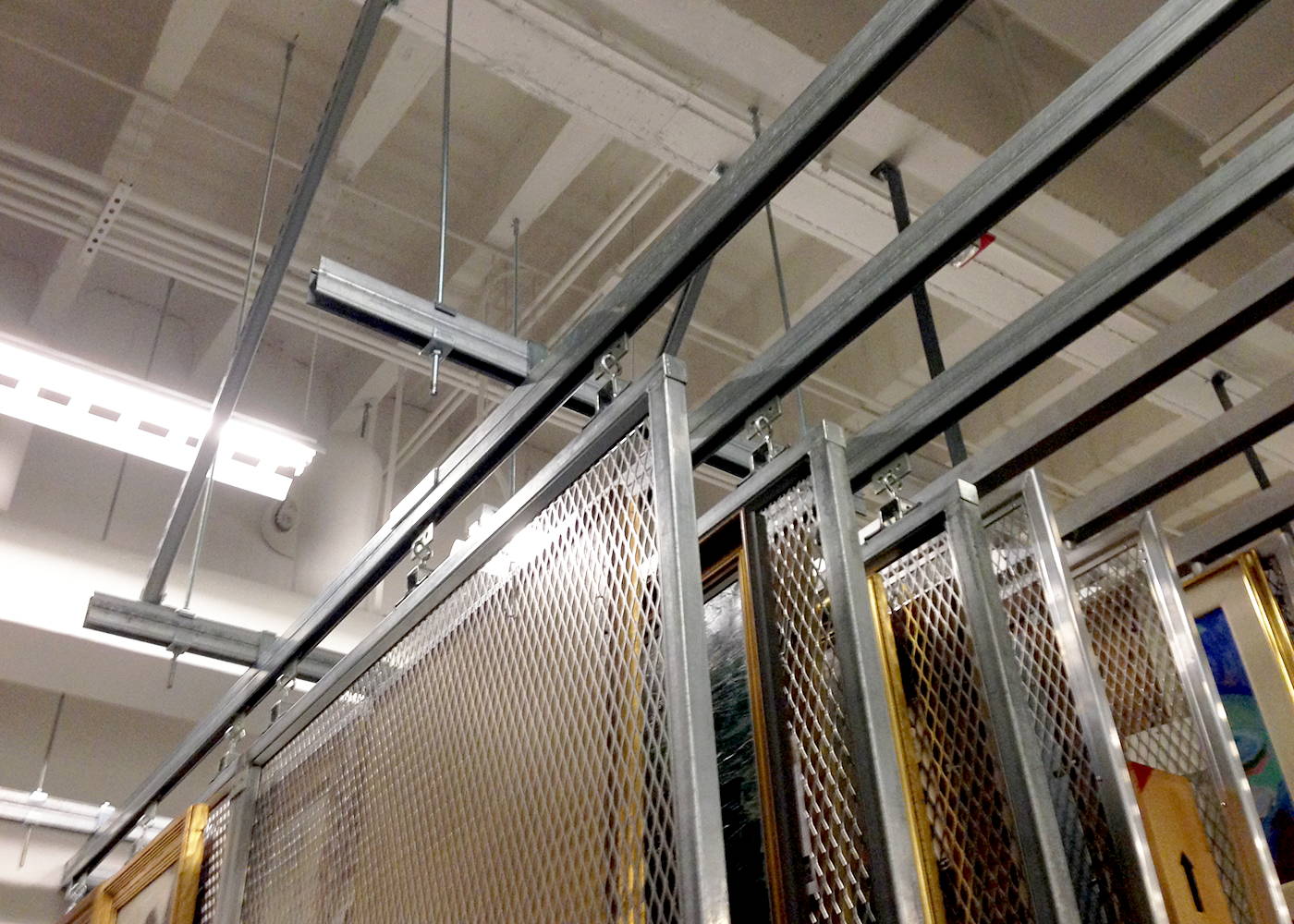 In our decades of working on seemingly-straightforward or by-the-book strut applications, our team has been thrown more than a few curveballs. Our deep expertise on how, why, and where Unistrut works allows us to confidently suggest, design, and install solutions that others in the industry may not have thought of. We're proud to provide solutions to our clients' trickiest challenges. Let us solve yours next.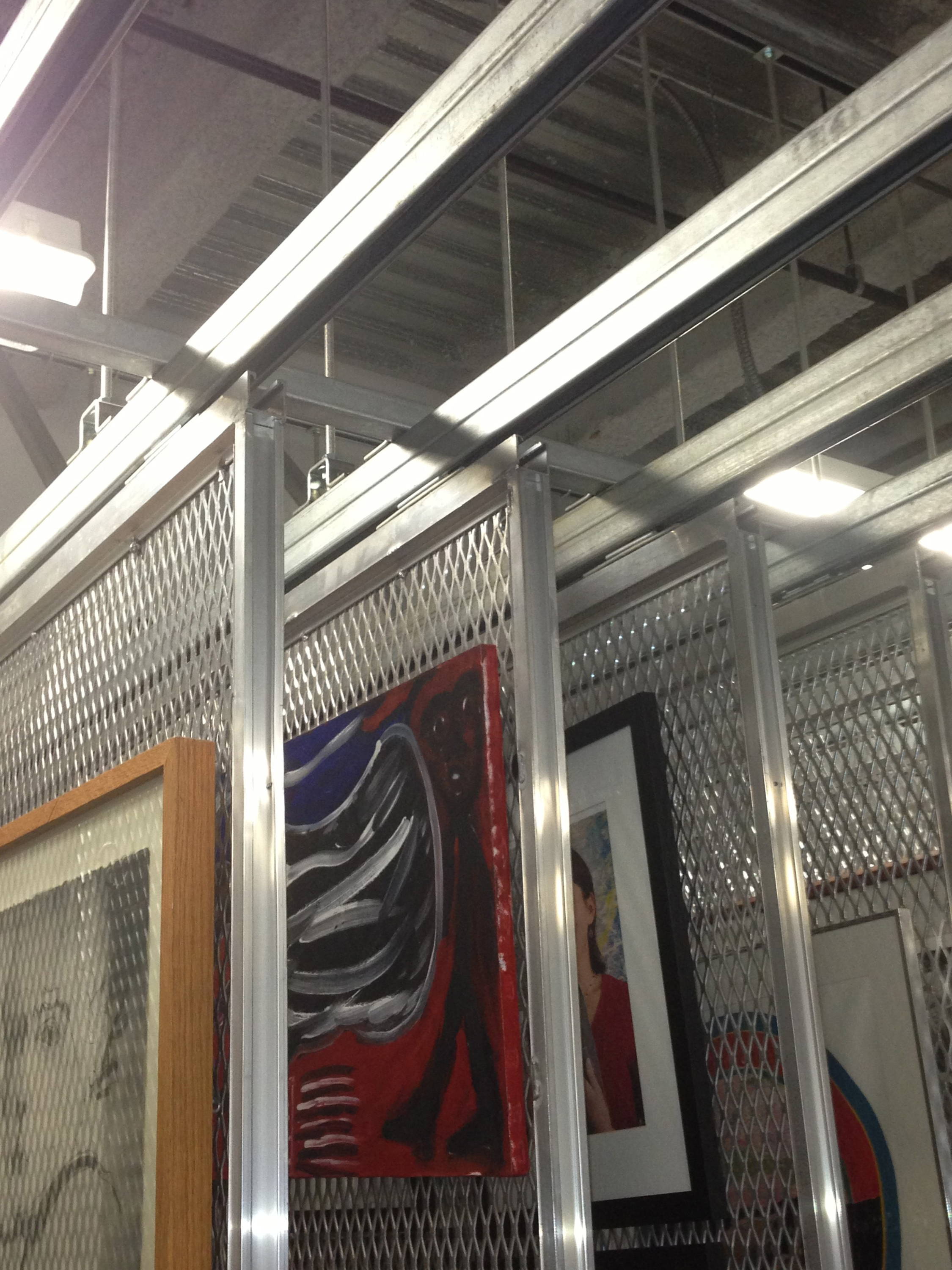 Unistrut Trolley Systems are an ideal solution for art storage racks, keeping pieces safe in museum and gallery storage spaces. Unistrut art racks are suspended by rolling trollies, creating a system that is robust enough to handle the weight of a fully loaded art rack but maneuverable enough to be moved easily by one person. With components available in stainless steel or defender, your art storage system has a service of live of 40 years or more.
Garage Cladding Support Systems

Bring beauty to utilitarian spaces by using Unistrut metal framing to support decorative cladding, screens, or perforated metal panels. The Unistrut system is an all-bolted solution that uses larger Unistrut profiles to handle the weight of the decorative panels and relevant wind loads. Unistrut Midwest is able to pre-fabricate these supports for a quicker installation than traditional welded steel frames.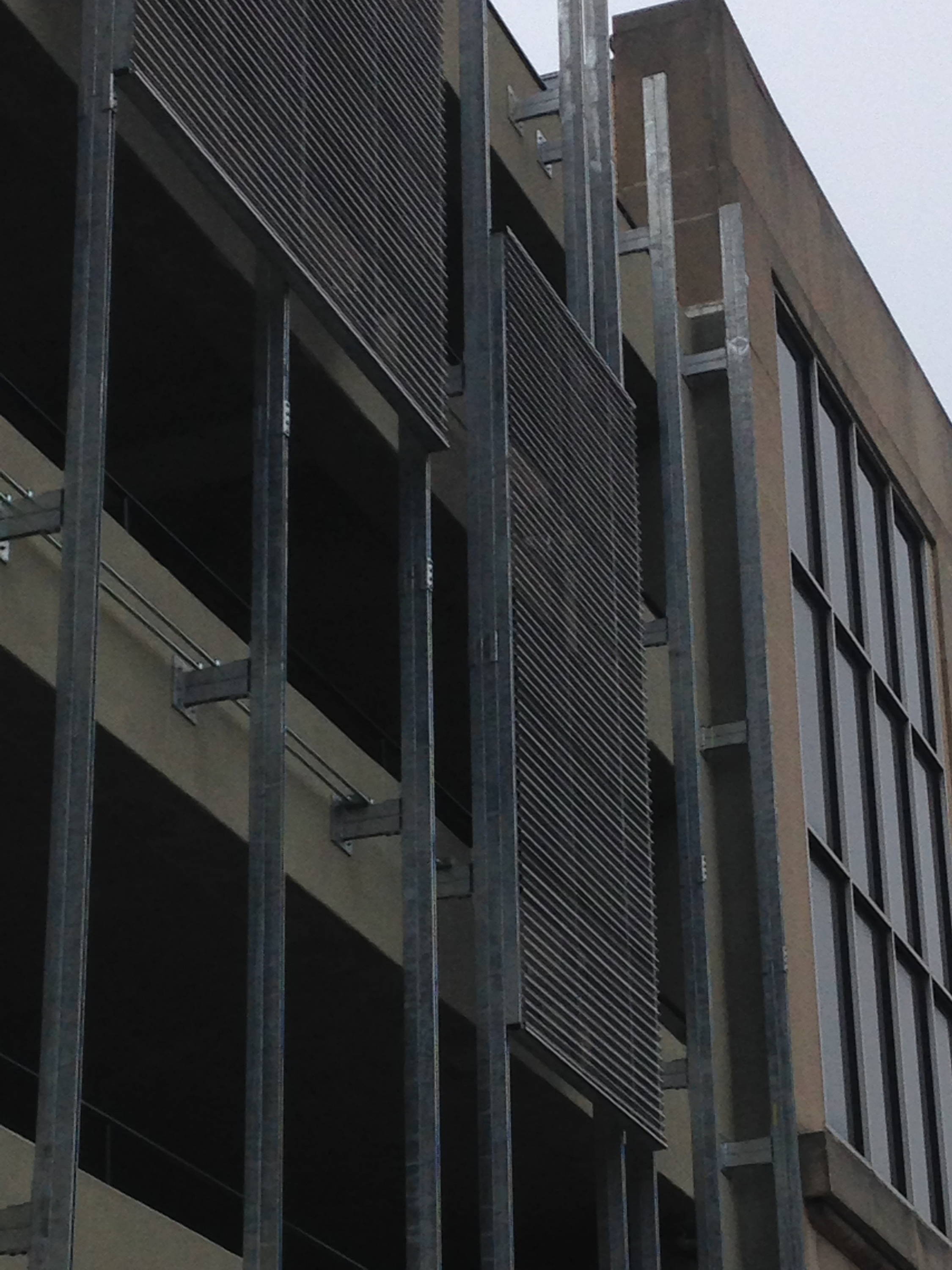 The inherent flexibility of Unistrut lends itself perfectly to solar racking applications. Our team has created Unistrut solutions for ground mount solar racks, ballasted roof supports, fixed standing seam roof supports, and more. And with offerings in aluminum, stainless steel, galvanized, and corrosion-resistant finishes, there is a Unistrut system that meets your solar racking needs.
Unistrut is used in lab spaces to support overhead service carriers, lab shelving, snorkel supports, and welding curtain supports. With Unistrut's extensive finish options, including Food Grade sanitary strut, you can find the right solution for your lab's needs.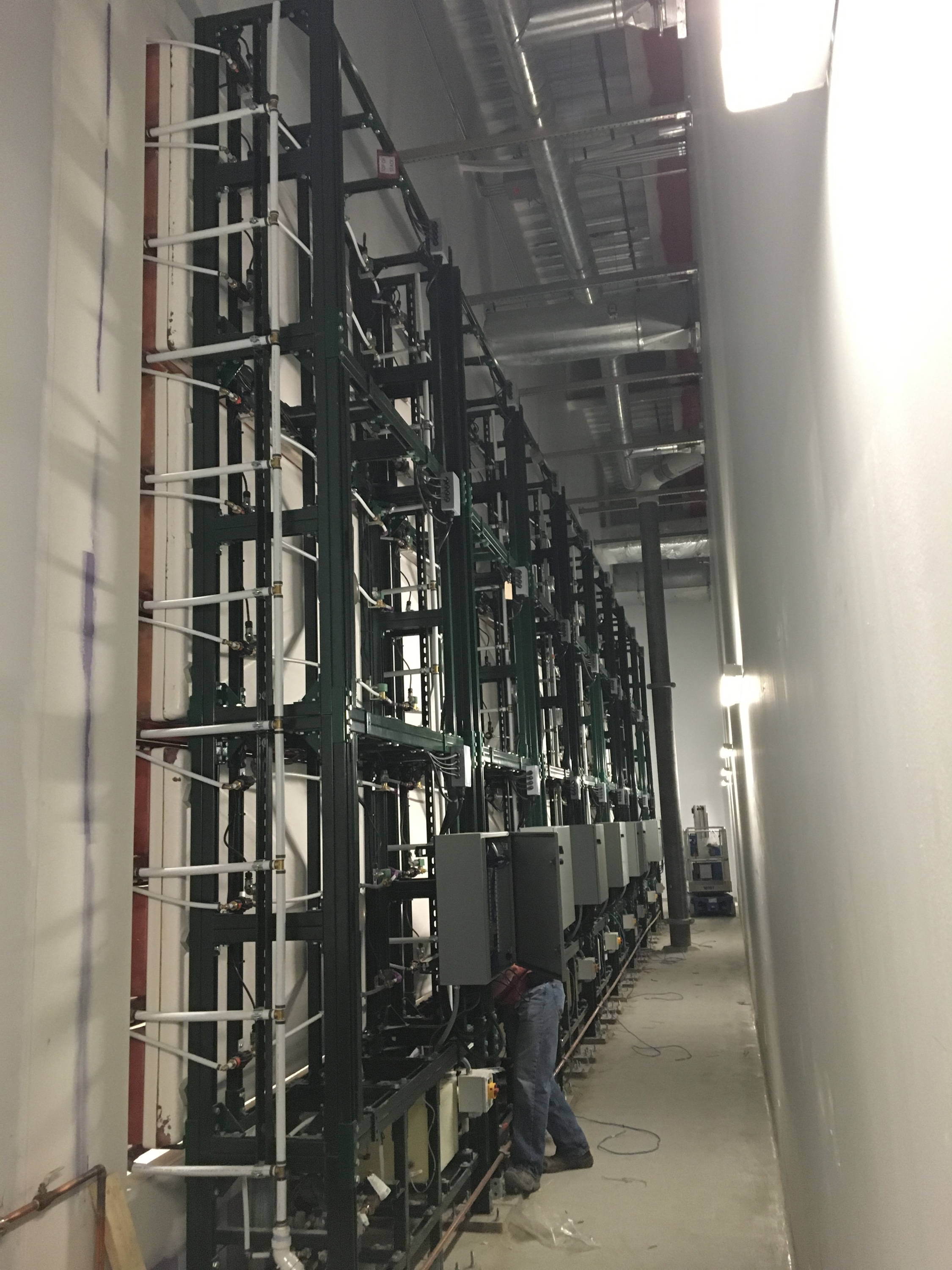 Unistrut Living Wall Support

Living walls bring vibrancy to a space while providing natural air filtration, but those beautiful installations require a lot of work behind the scenes. Unistrut is the ideal solution for the pipe rack support system for your living wall. Unistrut easily handles the piping, lighting, and electrical support systems needed to keep the plants alive and your installation looking good.
With external sign supports, factors like wind loads, accessibility for install, and design need to be taken into consideration. Unlike a welded structure, Unistrut can be assembled and adjusted on site, allowing pre-fabricated sections to be either craned in or brought up in a service elevator, making it an easy choice for sign support systems.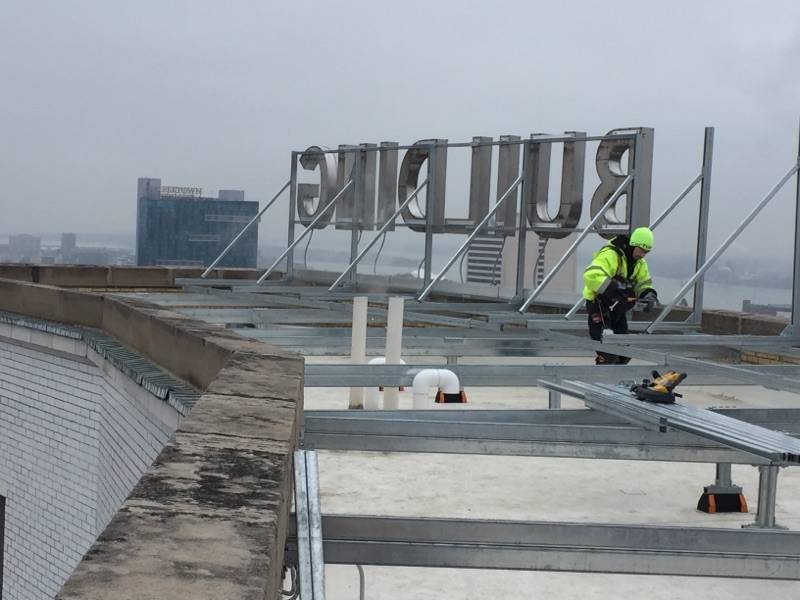 Find out how Unistrut Midwest can solve your unique application challenge
Unique Application Gallery
Some additional pictures of unique Unistrut projects.