Unistrut is the Erector Set of the construction industry. The number of unique applications and possibilities are limited only by your creativity, below are a few of our favorite applications.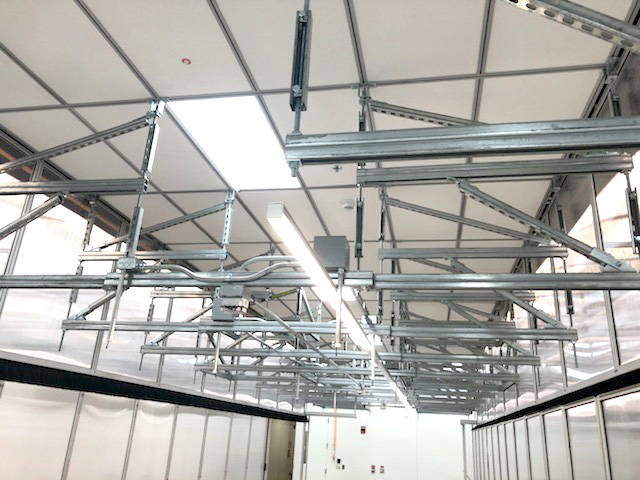 Unistrut Ceiling Grids have been a popular system in the design of data centers for many years. The Unistrut Ceiling Grid is an ideal product to create an interstitial secondary support structure for the electrical bus ducts, cable trays, fire suppression piping, or other standard MEP systems. Many hyper-scale data centers have standardized Unistrut Systems into their typical designs worldwide.
---
The industry is often looking at fast-paced construction projects to get products to market as fast as possible. Unistrut is here to help come up with solutions to expedite your construction schedule and get the facility operational.
Visit our Cannabis Solutions page for more information.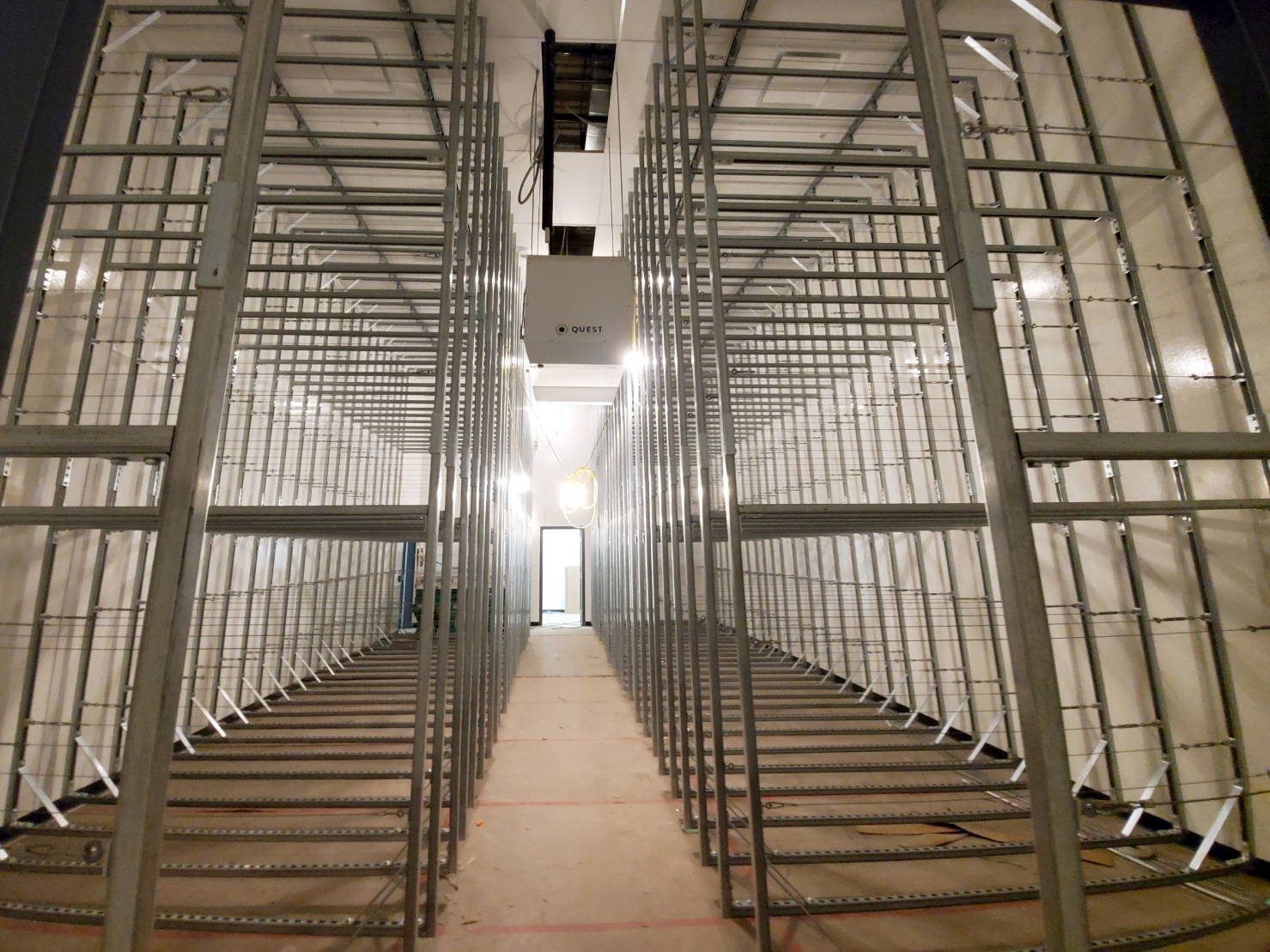 ---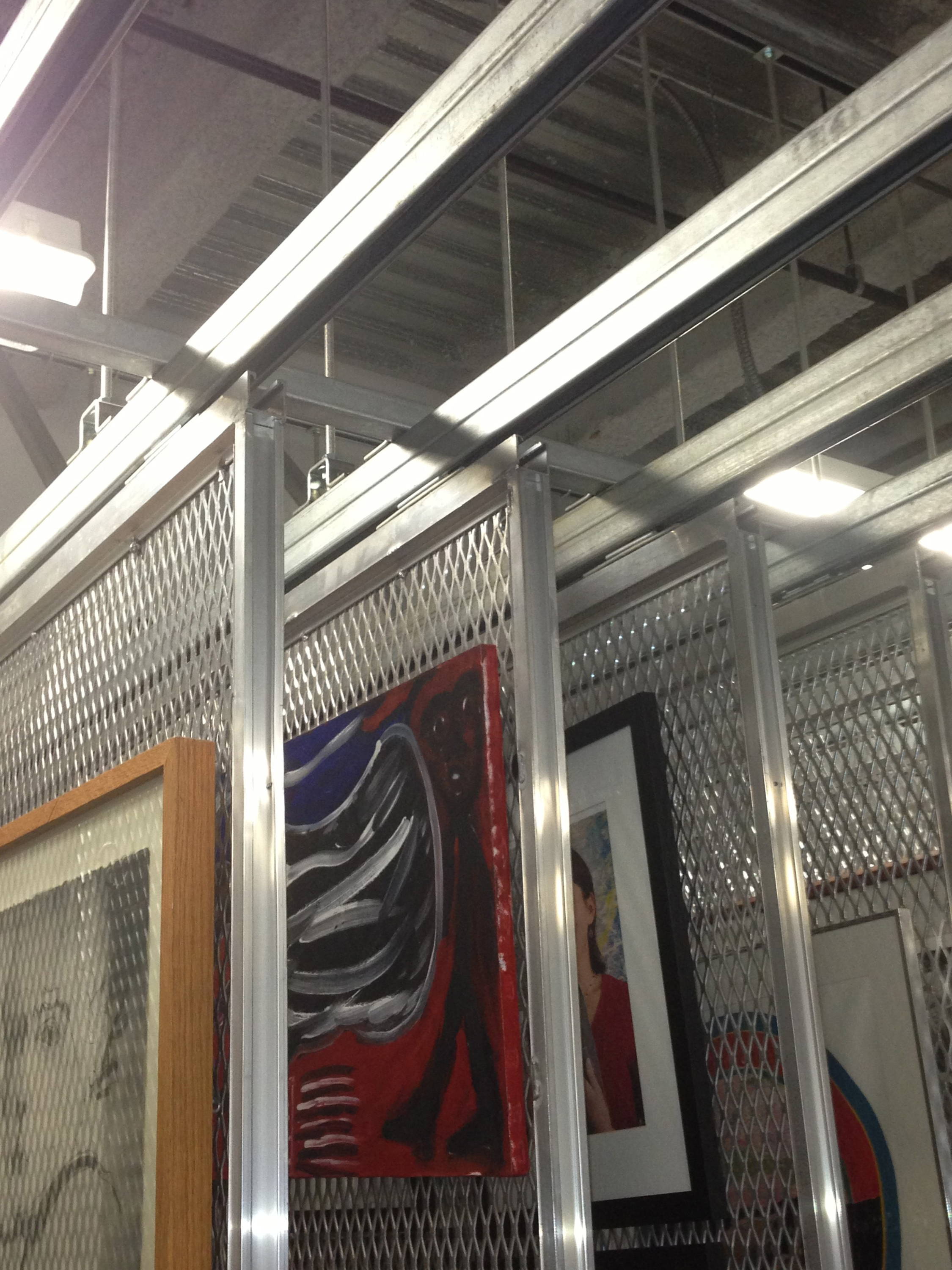 Unistrut Trolley Systems are an ideal solution for art storage racks. Unistrut art racks are suspended by rolling trolley's which allows the storage rack to be moved easily by one person. The Unistrut components are robust enough to handle the weight of a fully loaded art rack. Unistrut is available in stainless steel or defender, which has a service life over 40 years in storage environments.
---
Garage Cladding Support Systems

Unistrut metal framing products are an ideal product to support decorative building cladding, screens, or perforated metal panels. The Unistrut system is an all-bolted solution that uses larger Unistrut profiles to handle the weight of the decorative panels and relevant wind loads. Unistrut Midwest is able to pre-fabricate these supports for a quicker installation than traditional welded steel frames.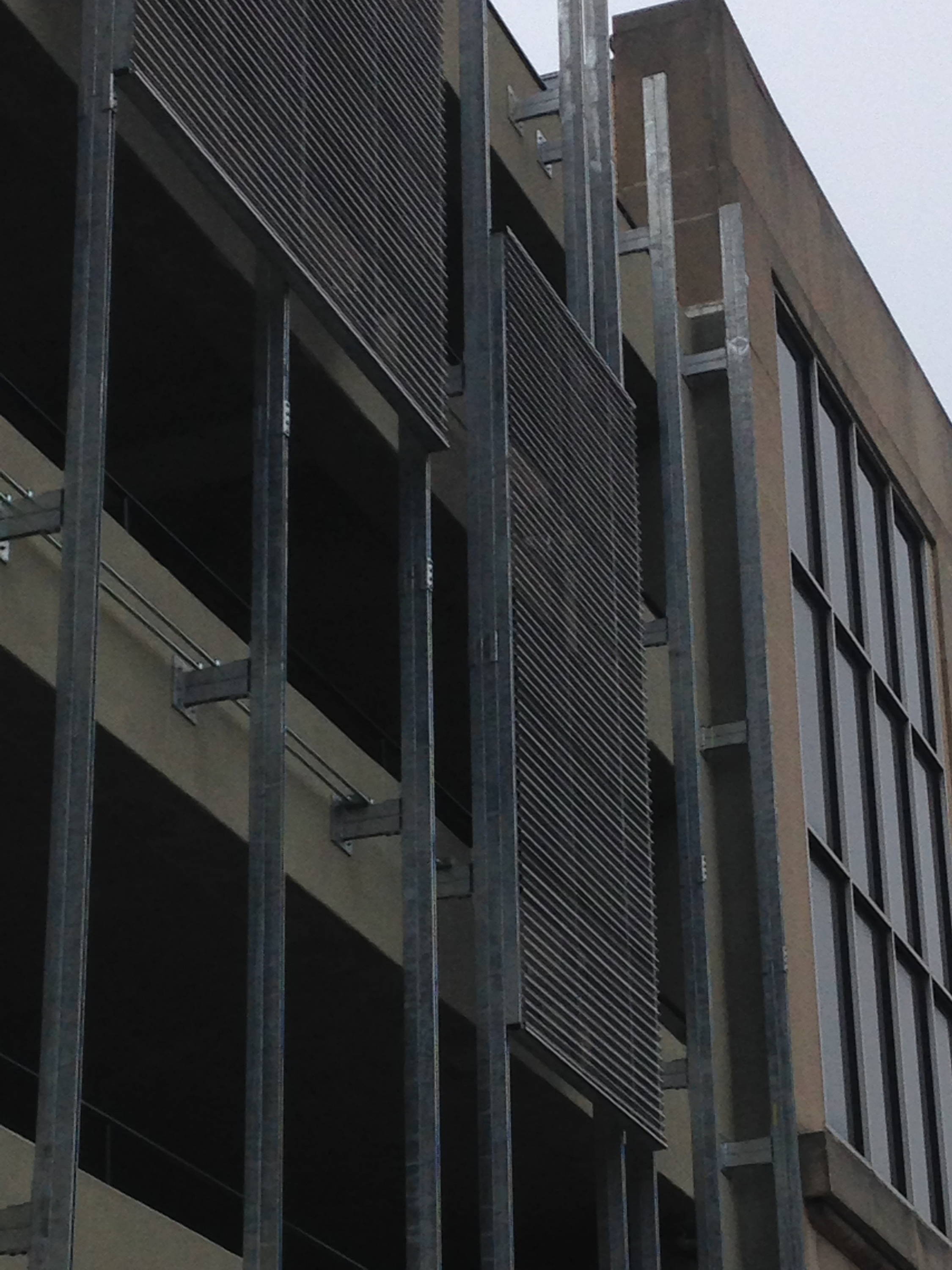 ---
Unistrut metal framing is a great solution to your solar racking needs. With the inherent design flexibility found in Unistrut, we have solutions for ground mount solar racks, ballasted roof supports, and fixed standing seam roof supports. Unistrut is available in aluminum, stainless steel, galvanized, and corrosion resistant Unistrut Defender finishes. Contact us today to discuss your solar project!
---
Unistrut is found throughout lab spaces being used to support overhead service carriers, lab shelving, snorkel supports, or welding curtain supports. If you need design help on a laboratory project, contact the Unistrut Midwest team and use our vast experiences to simplify your designs.
---
Mechanical Rooftop Supports

Unistrut is a great product for rooftop piping, duct work, and mechanical equipment supports. With a wide range of rooftop products, Unistrut channel profiles, and many weather resistant finishes; Unistrut can solve almost any rooftop support application. Contact us today to see how we might be able to help.
---
Unistrut Midwest was contracted to design and install a neon sign support on top of a 100 year old skyscraper in Detroit, MI. Unistrut Midwest was able to utilize its various profile sizes to create a non welded structure to support the historic neon sign. The project had many unique challenges such as high wind loads, no crane access, and small installation window. Unistrut Midwest was able to pre-fabricate the supports in sections that would fit on a cargo elevator which reduced the on site man hours and allowed us to finish the project on schedule.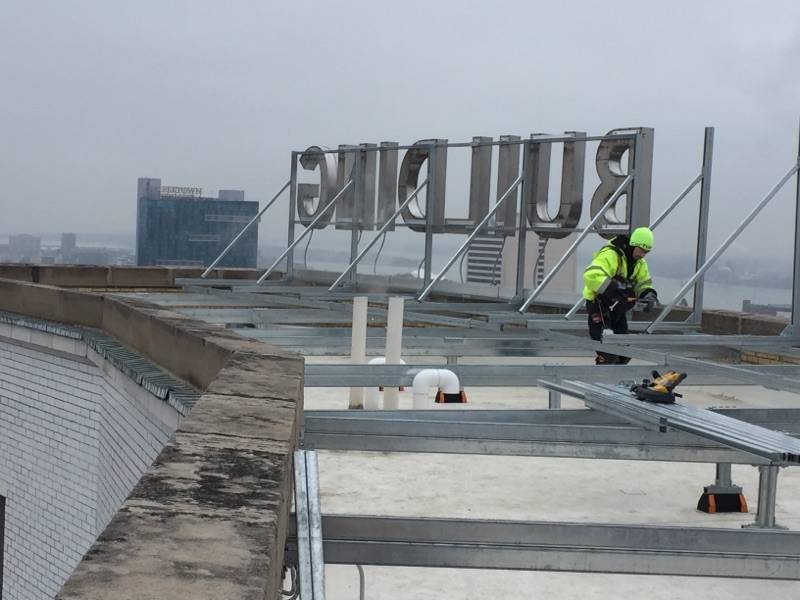 ---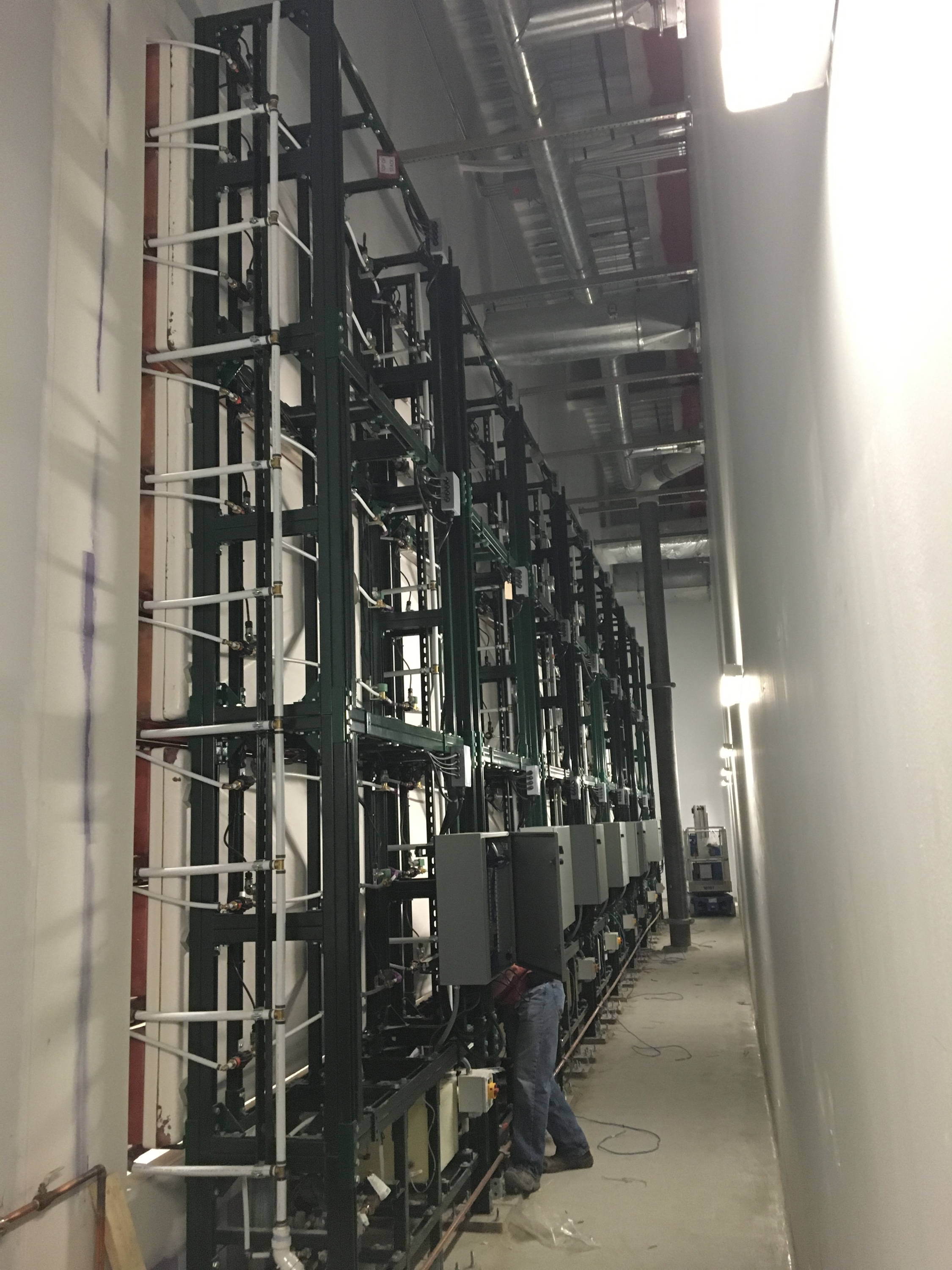 Unistrut Living Wall Support

Unistrut Midwest partnered with Unistrut Construction in New Jersey to construct Unistrut Framing for a living wall. The Unistrut pipe rack support system was designed to support a living wall that required piping, lighting, and electrical supports for the plants. Unistrut Midwest pre-fabricated the 20′ tall structure in 6'8″ x 6′ x 2′ modules that were assembled in our plant in Ohio and shipped to New Jersey. The modules were designed to be stacked on one another in the field to create the larger structure with minimal field assembly. The project was a great example of cost savings that Unistrut can offer through our pre-fabrication division!
Unique Application Gallery
Some additional pictures of unique Unistrut projects.