Unistrut Midwest offers custom engineering services for most Unistrut applications. We have the ability to provide P/E Stamped Drawings throughout North America at a minimal fee. Our design and engineering teams can provide custom solutions for nearly any application. Some of our more common applications are found at the following links. If your application is not listed below, contact the Unistrut Midwest design/engineering team and they would be happy to assist on any Unistrut project.
Unistrut Design Services
Unistrut Midwest offers no cost design support on any Unistrut project. Whether you are looking for a typical detail on a rooftop pipe support stand or want to know which trolley is best for your festoon system, Unistrut Midwest is here to help you find the appropriate solution to your application. Our sales team has 5 to 30 years experience working with Unistrut products and would be glad to assist with your project.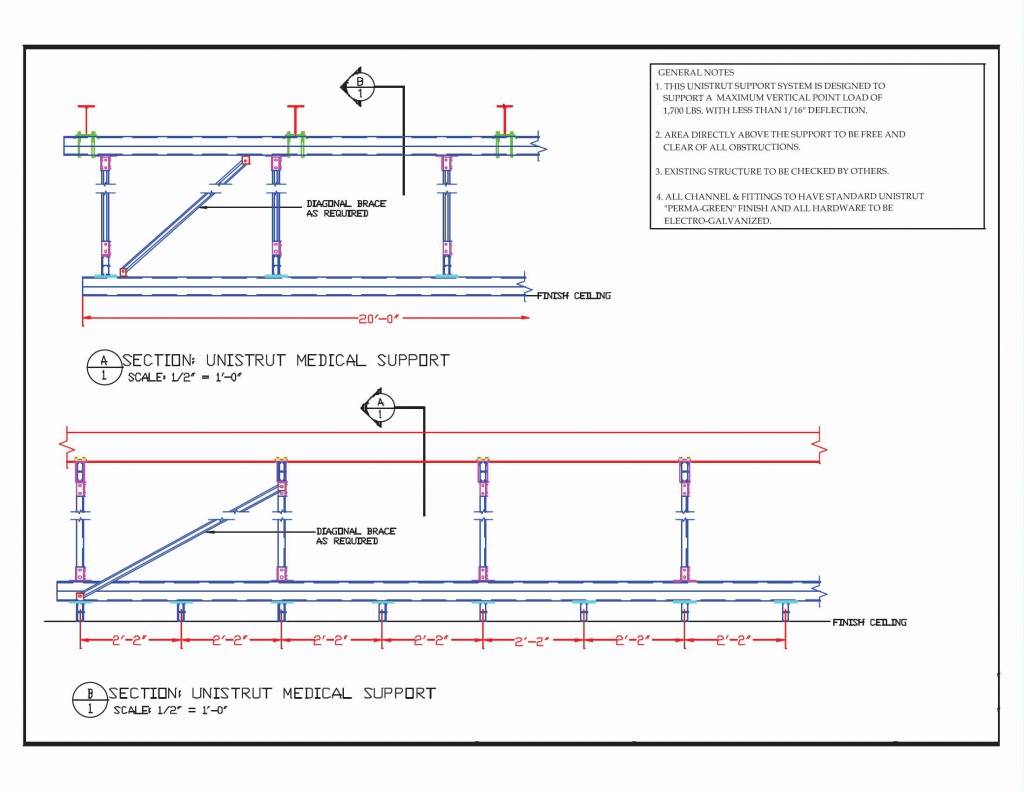 Learn More About Our Engineering Services
If you are looking for specific design loads on a channel, fitting, or pipe clamp; please contact us and a Unistrut Representative will be in contact shortly.