Unistrut Midwest's product offerings don't stop at Unistrut-based solutions. Unistrut Midwest is also a manufacturer's rep for many industry-leading specialty products. Some of the specialty product lines that Unistrut Midwest offers include Access Flooring, Data Center Structural Ceilings, Modular In-Plant Offices, Storage Lockers, Wire Mesh Partitions, Lockers, ErectAStep Modular Stair Systems, and FixFast USA Ladders. Unistrut's team offers material sales, design assistance, product demonstrations, installation, and support for our specialty product lines.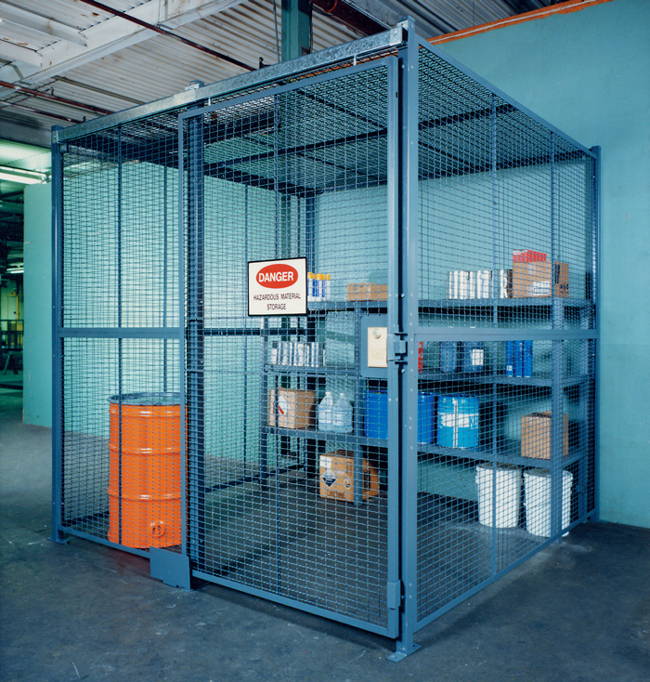 Our special projects sales teams are trained and rep for some of the most prominent names in their industries. Some of the companies Unistrut Midwest is proud to represent include: Tate Access Floors, Tate Structural Ceiling Systems, Tate Hot Aisle Containment System, Starrco Modular Offices, Wirecrafters Wire Mesh Partitions, Folding Guard Wire Partitions, Republic Lockers, ErectAStep, Heartland Mezzanines and Guardrails, and FixFast Ladders.
Modular office buildings designed by Starrco provide pre-fabricated construction for your temporary office needs in addition to your permanent modular office buildings and in plant offices. When varying business demands require different space solutions, Starrco modular office systems offer a cost effective and quick answer..
Tate's innovative products efficiently manage the airflow in the data center by eliminating by-pass air to maximize capacity and reduce costs. Our wide range of airflow management products and services include; Raised Access Floors, directional airflow panels, controls, containment, air sealing accessories, and optimization auditing services work together to maximize data center performance.
Wire Partitions are modular steel systems that are used for safety, security, and separation. Unistrut Midwest is a distributor and installation services provider for several nationally recognized Wire Mesh Partitions brands. Some of the more common applications for Wire Mesh Partitions are Tool Cribs in Industrial Facilities, Storage Lockers in Residential Buildings, Security Cages in Data Centers, and Evidence storage in law enforcement facilities.